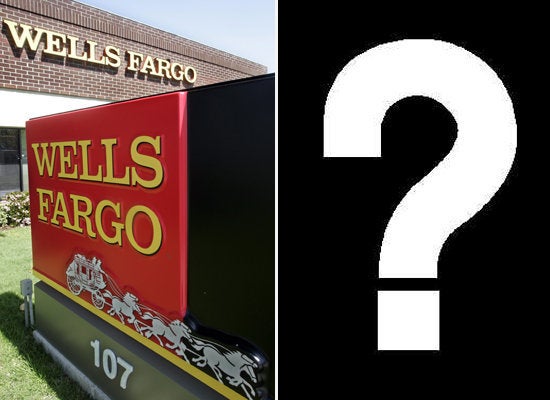 UPDATE: Just months after receiving billions from the government's Troubled Assets Relief Program (TARP), Wells Fargo is in the black. Wells published it first-quarter earnings this morning confirming $3.05 billion in profits. You can read the report here and the credit supplement here. HuffPost is looking for accountants and financial experts to help figure out how the bank got back on its feet so quickly. Read through the report and email us at submissions+wells@huffingtonpost.com if anything pops out at you, including accounting gimmicks or earnings that you have reason to believe are suspect.
Wells Fargo issued a three-page press release in early April predicting a $3 billion profit in the first quarter, shocking analysts who had expected the bank to be whacked by the recession and spurring a stock market rally that lasted for days. The Wells announcement was followed by similarly profitable earnings announcements by Citibank, JP Morgan, Goldman Sachs and Bank of America, which should be considered with more skepticism than usual given the current financial climate.
Wells Fargo will release its actual numbers on Wednesday and we want to know if its rosy prediction stands up to reality. The press release issued earlier this month was scant on details. We want to know if this profit is based on accounting gimmickry stemming from the softening in mark to market accounting, or other balance sheet tricks.

Accountants, research analysts, knowledgeable investors please help us pour through the Wells Fargo earnings and take note of any important details skipped over by others. Sign-up here to join our research team and we'll send you the earnings statement as soon as it comes out, which is scheduled for 8 a.m. on Wednesday. Included in the email will be detailed instructions on how to report your findings, which should be emailed to submissions+wells@huffingtonpost.com. Join the team and help make Wells Fargo transparent.


Related
Popular in the Community