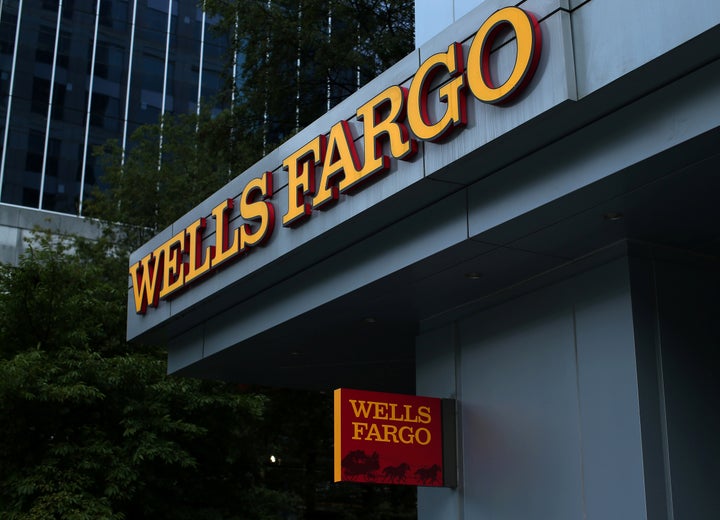 This year keeps getting worse for Wells Fargo.
Regulators revealed a huge scam involving sham accounts earlier this year, and the Federal Deposit Insurance Corporation said Tuesday that the bank now faces sanctions for failing to show it could go out of business in an orderly way. 
As a result, Wells Fargo is banned from creating new international bank operations or acquiring non-banks until it shows regulators it can be unwound safely. This is the first time that a bank has faced penalties under the post-economic crisis system, which was set up to ensure that banks can fail without needing government bailouts.
The punishment comes after regulators rejected the living wills of Wells Fargo and four other big U.S. bank in April. The banks all submitted their proposals, but only Wells failed to pass despite being given a second try. The bank has to submit a new plan by the end of March to avoid additional sanctions.
The regulatory decision was made jointly by the FDIC and the Federal Reserve. In their statement informing Wells Fargo that it had failed the living will process, they say the bank failed to address concerns that it was too complex and failed to lay out clear actions the company could take to simplify its organization and best structure itself so it wouldn't need a bailout if it fails.
Just three months ago, Wells Fargo was forced to pay $185 million for scamming customers by opening up more than 1.5 million sham checking accounts and applying for 565,000 credit cards using customers' names and accounts. CEO John Stumpf was publicly filleted by Sen. Elizabeth Warren and later resigned under intense pressure.
Wells Fargo said Tuesday evening in a release that it "is committed to strengthening and enhancing its resolution planning processes." The bank said it believes it can resolve the problems with its living will on its third try.
This article has been updated with a statement from Wells Fargo.
REAL LIFE. REAL NEWS. REAL VOICES.
Help us tell more of the stories that matter from voices that too often remain unheard.