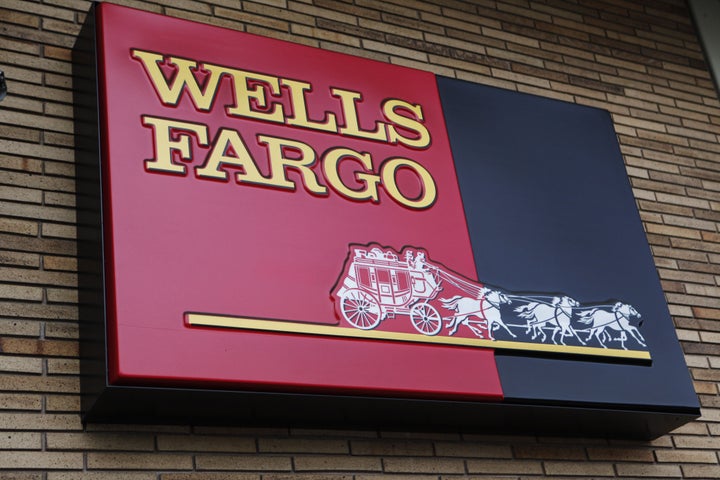 WASHINGTON -- Perhaps more than 10,000 Wells Fargo borrowers were inappropriately steered into more expensive subprime mortgages or had their loan documents falsified by bank personnel, the Federal Reserve said Wednesday.
The bank, the largest U.S. mortgage lender, agreed to pay $85 million to settle civil charges. On Tuesday, the company announced that it turned a $3.9 billion profit last quarter. It's made $7.7 billion in profit thus far this year.
The fine is the largest the Fed has ever imposed in a consumer case, the central bank said. It's also the first formal enforcement action taken by a federal bank regulator against allegations that banks steered borrowers into high-cost, subprime loans, it added.
Wells Fargo did not admit wrongdoing.
"The alleged actions committed by a relatively small group of team members are not what we stand for at Wells Fargo," John Stumpf, the bank's chief executive and chairman, said in a statement. The bank has already voluntarily compensated 600 customers, the statement said.
The fraudulent activity took place over four years from early 2004 to the autumn of 2008, according to the Fed. The bank must compensate borrowers for losses, some of whom could receive more than $20,000. At least 3,700 borrowers will be compensated, the Fed estimated. Wells Fargo has to review a subset of borrowers who took out subprime loans to determine whether they were illegally steered into more expensive mortgages.
The case is another blow to the bank's once-pristine reputation. It's widely touted as the cleanest mortgage lender of the biggest U.S. banks, even though the company has faced multiple lawsuits alleging it pushed black borrowers toward predatory loans; misled investors about the risks of mortgage-backed securities it sold; and employed so-called "robo-signers," the agents that lenders employed to process foreclosure filings en masse without examining the underlying paperwork.
Last year, as the robo-signing fiasco forced its competitors to make embarrassing admissions or halt home seizures, Wells Fargo resisted, arguing that its procedures were sound. Depositions in lawsuits later revealed that its employees also acted as robo-signers.
Confidential audits by the the Department of Housing and Urban Development's inspector general accuse the bank of defrauding taxpayers in their handling of foreclosures on homes purchased with government-backed loans, The Huffington Post reported in May.
Federal investigators concluded that senior managers at Wells Fargo, the fourth-largest U.S. bank by assets, broke civil laws. As part of their investigation, auditors interviewed a pair of South Carolina public notaries who improperly signed off on foreclosure filings for Wells, sources briefed on the findings told HuffPost.
Wednesday's settlement with the Fed also includes allegations of fraud.
In a multi-year investigation, regulators found that Wells Fargo employees altered or falsified borrowers' loan documents, inflating their incomes in order to qualify them for loans.
The bank's internal accountability measures were inadequate to detect and prevent such abuses, the Fed said, at least the second time this year the Fed found Wells Fargo lacking adequate safeguards to prevent abuse and wrongdoing.
Wells Fargo's employees were likely driven to such lengths in order to meet company goals.
The unit responsible for the bulk of the wrongdoing, Wells Fargo Financial, drove its employees to originate a minimum amount of loans or risk losing their jobs, the Fed said. Employees were also expected to hit loan targets in order to receive bonuses.
That unit has since been disbanded. Sixteen former employees have been barred from working in the banking industry, the Fed said.
Investigators also found that borrowers were pushed into more expensive mortgages in part because Wells Fargo employees could boost their bonuses if they hit subprime targets.
Borrowers who otherwise would have qualified for lower-interest mortgages weren't told so, nor were they told that it was "generally more advantageous for the salesperson to sell a nonprime, rather than a prime, loan," the Fed said.
Such practices broke federal consumer protection rules, as well as numerous state laws governing fraud and unfair or deceptive practices, the Fed said.
The Fed's investigation primarily involved mortgage loans originated in Florida, New York, Pennsylvania, Tennessee, Texas and New Mexico. The Fed declined to say what led to the investigation, or provide any details on the actual probe itself.
In addition to compensating harmed borrowers, the Fed also instructed Wells Fargo to pay homeowners whose homes were seized as a result of the bank's wrongdoing the modest sum of $7,000. Perhaps thousands of borrowers were forced to make higher mortgage payments than they otherwise would have made thanks to the bank's actions.
Fewer than 4 percent of the about 300,000 mortgage loans made by the lender during the period under review are eligible for restitution, the company estimated.
Related
Popular in the Community