Federal regulators have ordered Wells Fargo to reinstate a fired whistleblower and shell out a whopping $5.4 million in restitution.
According to the Occupational Safety and Health Administration, a Wells Fargo manager reported instances of bank, mail and wire fraud to supervisors as well as a company ethics hotline. Although he'd received good marks in the past, the manager was "abruptly dismissed" after speaking up.
The manager lost his job in 2010 and hasn't been able to find a new one. OSHA determined that his whistleblowing, protected under the Sarbanes-Oxley Act, was at least a contributing factor in his firing.
It was the largest amount of restitution the agency has ever ordered for a single whistleblower, Barbara Goto, regional administrator for OSHA in San Francisco, said in an interview.
"We take this very seriously," Goto said. "Employees should feel free to work in an environment where they don't suffer retaliation for reporting something that needs to be reported. If that does happen, we will do our job."
Vince Scanlon, a spokesman for Wells Fargo, said the company plans to fight OSHA's order.
"We take seriously the concerns of current and former team members," Scanlon said in an email. "This decision is a preliminary order and to date there has been no hearing on the merits of this case. We disagree with the findings and will be requesting a full hearing of the matter."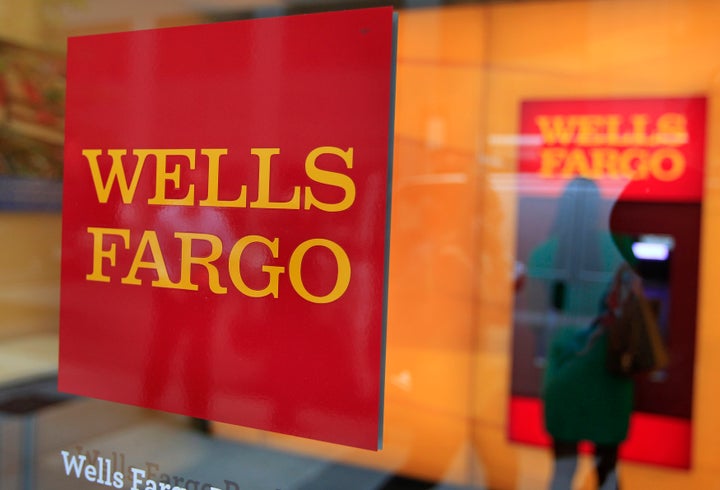 According to Goto, the amount of the order would reflect not only lost salary, but also other costs caused by unemployment, such as lost health benefits, having to dip into retirement savings, attorney' fees or emotional damages.
Wells Fargo has the option to appeal the order to an administrative law judge. While the bank may dispute the amount of the restitution, the San Francisco-based firm is required under law to immediately offer the fired manager his job back as the case makes its way through court. (OSHA does not release the names of whistleblowers.)
According to Scanlon, the bank manager worked in the wealth management group ― not the community bank, which is at the center of Wells Fargo's fake account scandal.
Last year, Wells Fargo acknowledged that its employees had opened up more than 2 million unauthorized accounts on customers' behalf. The accounts helped Wells Fargo employees meet their unforgiving sales goals, while customers got socked with fees they weren't aware of.
Wells Fargo was fined $185 million by regulators for the malfeasance. The bank has estimated that the scandal could cost it an estimated $1.7 billion through lawsuits and government investigations. There are still a dozen ongoing investigations tied to the scandal.
Some Wells Fargo employees were trying to blow the whistle on the fake accounts scam as far back as 2005.
As HuffPost reported last week, Robert Trojan, an executive at a banking trade group, claimed he was victimized as a whistleblower in the Wells Fargo saga.
Related
Popular in the Community