Passion: Acting, friends, photography, travel
Hidden gem: Kiki's (Division Street)
Favorite artists: Prince, Tribe Called Quest, and Sam Cooke
NYC tweet: "Just be cool to each other. And tip your bartenders"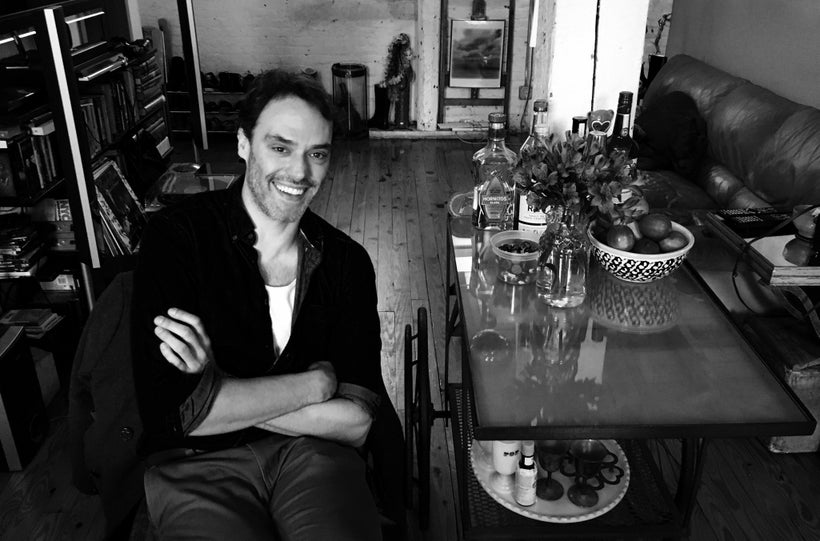 "In New York, whether you like it or not, you gotta come to terms with who you are. And if you think of that as a gift, you're way better off. The last two years of my life has been very much about finding ways to center myself"
He is at ease now. Miguel. Actor and bartender- the combination that becomes reality for so many ambitious artists moving to New York. Auditions by day. Bartending at night. Living the dream that can slowly tear you down.When you want to make it in NYC, it's easy to compare yourself to others. There will always be someone with more money or a better career than you. It can be hard to fall down that rabbit hole. 
"People that have very restricted views of the world and aren't willing to open those up, should not come here."
(See the embedded video interview further down)
"I think I hit a point where I just got tired of trying to be something, or be this idea that I had somehow created in my head... Thinking that everybody else is so cool, and artistic, and rich, and whatever, and you wanna be those things and you constantly feel like you're not enough – and you just get tired of that feeling..." 
"But when you realize that you're on your own path and you're grateful for your own path.. It makes it way easier. If you always want to be the person that pleases everybody, you're never gonna get anywhere."
Succeeding With A «fuck it» Mentality
The turning point came a couple of years ago. He was auditioning for a play and for the first time went with a «fuck it» mentality, knowing the chances of getting the part was tiny. Still giving it everything he got, but in a playful way, not listening in on others expectations. Then just let it go and hope for the best. 
"You have to have a healthy detachment to it. Walk out from an audition, throw the script away and not care so much".
The attitude has ironically resulted in giving him the most commercial success he's ever had. Currently shooting his first big budget Hollywood movie, it's easy to say persistence and his changing approach has paid off. The movie will not be released until summer of 2018, so he's keeping the name of the movie to himself for now, but we're looking forward to see you rock our world!
Maybe it was the playful «fuck it» mentality that did it, or pure talent and passion, but in addition to having a release in his acting, he also became one of Time Out's top 10 bartenders in NYC. Figure that. 
Restricted Views? Stay Away
After graduating from college, Miguel moved from his hometown New Jersey to the city. He wanted to pursue his dream of becoming an actor. 15 years later, ups and downs, he is more than qualified to give his take on what it really means to live and dream in New York.
«New York has an energy that can really take you down if you let it, or – it could be invigorating. I think of it like a river: You have to go with the flow. There are different flows, but there's definitely movement and if you don't feel like moving at all, you're gonna get worn out. It can be overwhelming and sometimes you just want to slow down and step out. Then you should get out to recharge and come back. It's high-energy and amazing. But it can be exhausting. It's not a lazy place to live. When you leave you realize how slow everything is outside New York."
"I think I hit a point where I just got tired of trying to be something, or be this idea that I had somehow created in my head"
He's learned to navigate that river. And how to get out of it from time to time. For the sake of staying sane it's something you have to, especially in a city like NY. Once you do that, you can embrace everything the city has to offer.
"I love that I can walk out of my door at 3 in the morning and get a sandwich. I love that I have friends that live within five blocks from my place. I love that I can get on my bike and ride to work in Soho, and be there in 15 minutes. And the ride is beautiful. There's constant stimulus around. So much culture. The museums are amazing, the art is amazing, the theatre is amazing. There's never a lack of opportunity for growth if you look for it. And I love that! I love that every day I can meet somebody new and crazy and interesting.. "
"Whatever kind of person you are, there's a place for you in New York. It's amazing to live in a city that is so inclusive. A lot of America isn't like that. You have so many cultures and personalities here that it's ok to be who you are."
«People that have very restricted views of the world and aren't willing to open those up, should not come here. Especially if you have hate towards another group of people and you're not willing to change that, you should probably stay where you are.»
Keep up the good work Miguel. Your way of being and handling the art is of great inspiration. Thank you for sharing and inviting me into your life for a moment.
Follow us for more intimate meetings with New Yorkers
REAL LIFE. REAL NEWS. REAL VOICES.
Help us tell more of the stories that matter from voices that too often remain unheard.
This post was published on the now-closed HuffPost Contributor platform. Contributors control their own work and posted freely to our site. If you need to flag this entry as abusive,
send us an email
.