Favorite song: Chris Brown- Beautiful people
Hidden gem: Pearls Caribbean, Williamsburg
Angry tweet: "Grumpy New Yorkers- life is short. Treat people like they're human beings. Everybody needs love"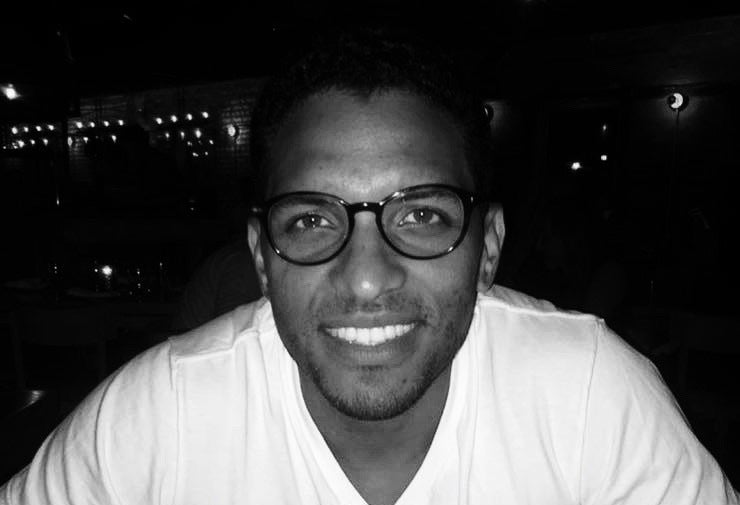 «Monday at Avenue. Tuesday at Up & Down, Wednesday at Marquee…»
The sequence of hot nightclubs goes on. Troy lectures me in where you wanna go to stay in the A-game. This guy has been a nightlife promoter for 10 years and has an impressive list of celebrities and high-profile people surfing late hours with him. He host tables at the hottest clubs in NYC 6 nights a week to make sure the city never sleeps.
(Watch his video interview embedded further down)
Taking Granny's To Nightclubs
Thousands of party-hungry guys and girls have been served free drinks to create an atmosphere that attracts the big spenders. It's pretty normal that a group of 4 guys entering the high-end clubs in NYC have to spend $1500 minimum. No mercy. It's a signed contract. But who cares? They get to play with the cool kids. That's the brutal dynamic of NYC nightlife.
«I don't like how people like to paint the picture of my job being just bringing beautiful girls»
«For most promoters, that's what they do. Girls come to nightclubs, sit on their phones doing nothing. I don't allow it. I introduce them to other human beings, girls and guys. My table becomes a small friendly community. People come to me and say they never felt so welcomed at a promoter table. That they made companionship.»
«As I slowly got into nightlife and saw the opportunity for the hustle and grind, NYC started growing on me.»
«I've taken grandparents to clubs. Age is just a number. If you're a GILF, you're hot and you're working it, you are getting right in. There was one time I had the grandmother, the daughter and grand-daughter all at my table.»
«I actually created 3 weddings from people coming to my table»
From Dick-Measuring To Party King 
Being king of nightlife was never the intention when Troy moved to NYC. He moved into university campus in the Bronx 10 years ago to pursue a career in finance, but what he calls «the dick- measuring» and arrogant financial environment turned him off. 
«I didn't like that environment because I come from a culture where people are very laid-back, friendly and humble.»
His passion for music, dance and party turned into a question that changed his life. Is it possible to earn money on going out?
«Me and a friend of mine went to a club called Aer, and asked if we could become promoters. The owner gave us a chance the following Friday. I brought the swimming team, soccer team and basketball team. That's how I got started. On campus I became that guy taking people out to have a good time»
So here we are, 10 years later. Troy never stopped hosting fantabulous tables and is now the best you'll get. Always looking to reach new goals, he recently took on a new adventure. In real estate. As a broker. I wouldn't be surprised if we meet again in another 10 years and he's on the million dollar listing program. He's that kind of guy. With the kind of network that can get him there. That will be a different kind of portrait, so let's get back to partying for now.
Why New York Nightlife Is One Of A Kind
«Let me give you some insight to how New Yorker's party. There comes a time when you get sick of being around  «bridge and tunnel people»- people who live outside NYC or are foreign. That is why most New Yorker's go out Sunday through Thursdays. Those are the real New York nights.»
«Those are the nights when you know you can see athletes and celebrities. Celebrities don't like to go out on weekends. It's often overwhelming for them. As an example, Monday at Avenue you will often see Leonardo DiCaprio. That's his spot. His gem.»
There's nothing like NYC nightlife. There's something for everyone. It has everything. You can do anything. And it's all very accessible. 
«New York is such a small place. The proximity between everything is insane. It's more than 8 million people cramped into a very small geographic location. Everything is close by. Going to a club after the restaurant is a short taxi drive away. You will know you're a true New Yorker when you go to a club in sneakers and dressed down. I have girls at my table coming in yoga pants»
I guess the necessity of dressing up in your nicest ohhh halleluja clothes is just an assumption. According to mister Troy, it's more about the attitude you bring and who you're coming with.
«I don't like how people like to paint the picture of my job being just bringing beautiful girls»
The Struggle That Keeps Him In NYC
«I've never been to a Broadway show and I've been to a museum once during my time in NYC. It's the people who I love here. I love people watching. I come from a small Caribbean Island with one set of people and when you come here there is such a vibrancy and stuff to be entertained with. You can sit in union square steps and just people watch for hours»
It sounds like a good amusing break from the otherwise hustling city. According to Troy, this city is not for the slow and leisurely. 
«If you are accustomed to being given things, you should not move here. If you don't like to struggle, you should not come here. People who come here are on this hustle and grind. They focus on work first. Not love and relationship and family. Money comes first and then you'll settle down when you're successful.»
«Sometimes this city can be overwhelming and make you go crazy, and then I ask myself if I could have a different life, but I would get bored. I like the struggle. I want to die in these streets» 
Continue the struggle Mr. Gordon. See you in 10 years when you're the best real estate agent in town. Or actually, I might come by to party at the best table in town first.
For more New Yorker's, join our Facebook page
REAL LIFE. REAL NEWS. REAL VOICES.
Help us tell more of the stories that matter from voices that too often remain unheard.
This post was published on the now-closed HuffPost Contributor platform. Contributors control their own work and posted freely to our site. If you need to flag this entry as abusive,
send us an email
.