This is Jackson the cat. He lives in North Carolina.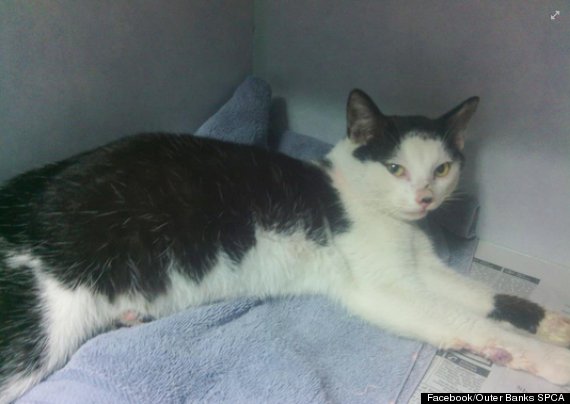 Last week, a group of kids approached Jackson, threw him into the air, ran over him with their bikes and squirted energy drinks in his face. The bullies reportedly varied in age from 5 to 13.
But 10-year-old Wendell Overton saved the day. According to a Wednesday post on the Outer Banks SPCA's Facebook page: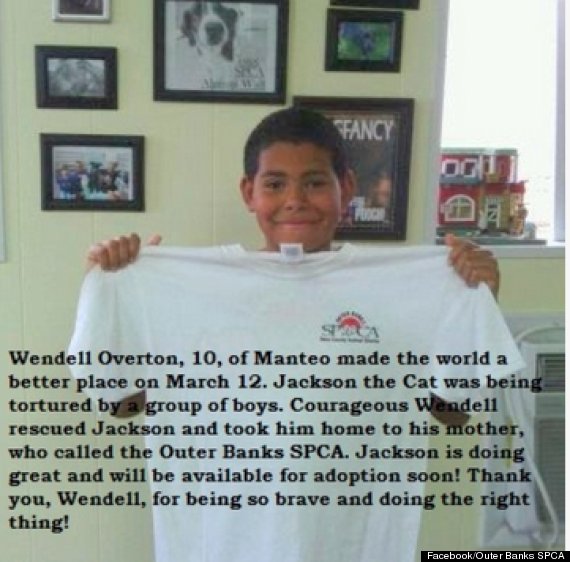 Wendell Overton, 10, of Manteo made the world a better place on March 12. Jackson the cat was being tortured by a group of boys. Courageous Wendell rescued Jackson and took him home to his mother, who called the Outer Banks SPCA. Jackson is doing great and will be available for adoption soon! Thank you, Wendell, for being so brave and doing the right thing!
The story generated a flurry of attention for Jackson and Overton. Shortly after the photo went online, the SPCA posted an update:
WOW! Words cannot express how moved we are by the overwhelming response to Wendell's story. We wanted to give everyone an update on Jackson, the cat saved by Wendell's compassion and bravery. He is recovering well, resting comfortably, eating like a king and will be looking for a new home soon!
Tons of cards and letters poured in praising Wendell's bravery.
XOXO.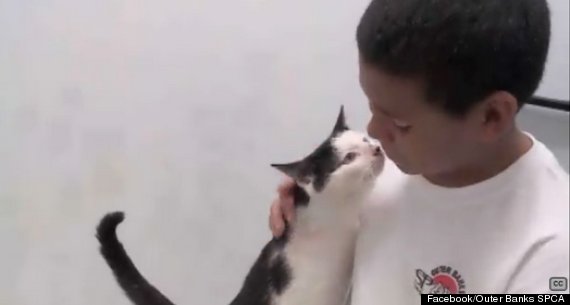 Related
Before You Go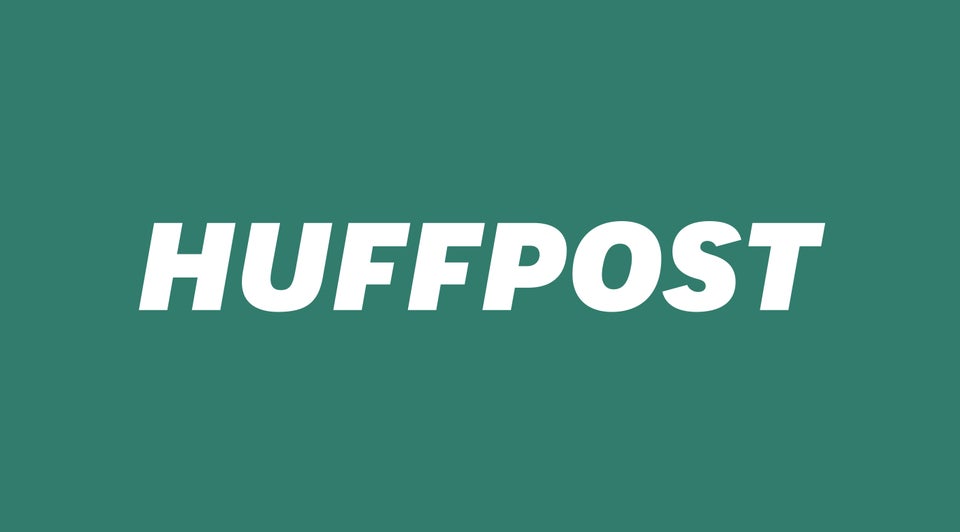 13 Awesome Animal-Human Reunions
Popular in the Community