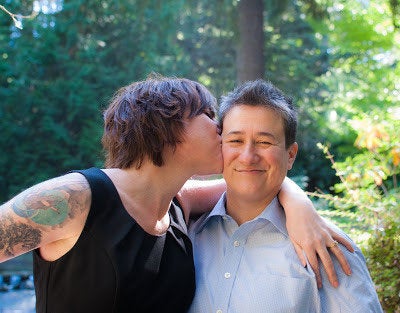 Photographer Wendi Kali shot almost 100 people in 35 cities as part of her new "Butch/Femme Photo Project," which she's deemed an exploration of lesbian identity.
As The Advocate reports, the project is an effort to archive modern "butch" and "femme" existence. Kali, who is a lesbian, says she initially explored her own identity (which she describes as butch) and couldn't really relate to what she found.
"Everyone in the world has an identity. With identities, we tend to want to give them a strict definition without recognizing that we are constantly redefining ourselves and those identities as we grow and evolve. Within the LGBTQI community there are many identities. Among them are Butch and Femme.

Both identities date back to the beginning of the 20th century and, for the most part, are part of the lesbian and bisexual sub-culture. Both have taken on many definitions and in claiming either identity, each person has their own definition and reason for doing so."
Many of Kali's subjects have multiple ways in which they identify.Hoping to document more "butch-femme" dynamics, the Portland, Ore.-based photographer has launched a Kick Starter campaign in hopes of assisting her to do so.
There has been many conversations within the lesbian community in regards to femme invisibility. Kali's project helps put feminine lesbians on the forefront.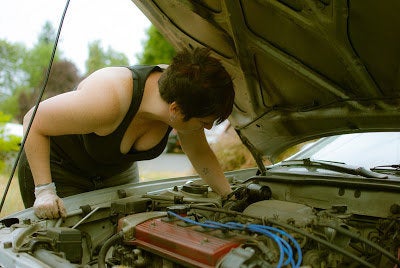 'The Butch/Femme Photo Project'
Popular in the Community