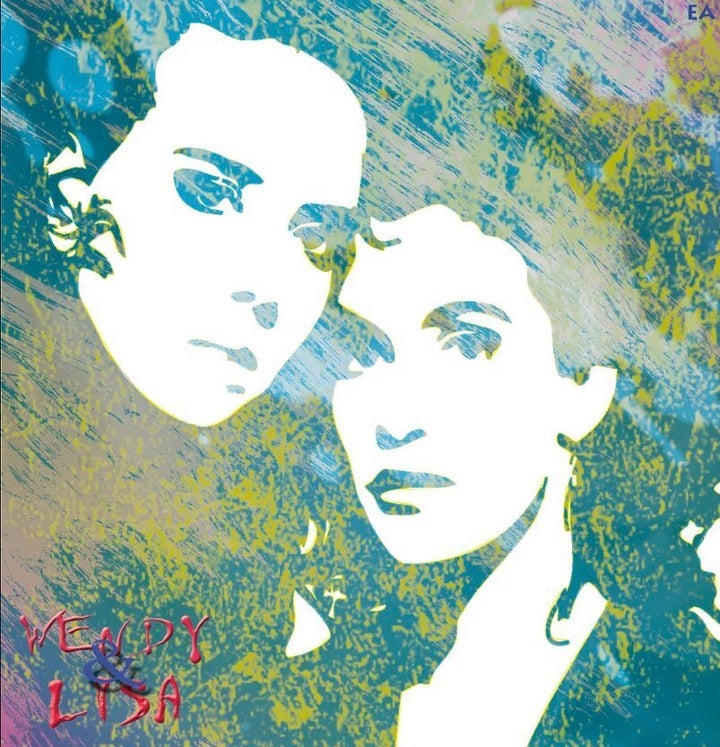 Whether you remember them as the women who played with Prince in The Revolution or as a pop duo or as the Emmy winning composers of Nurse Jackie, Heroes, Crossing Jordan, and now, the new FOX series, Touch, the innovative musical force that is Wendy & Lisa is a hard act to define, and certainly one of the best in the business when it comes to sheer musicianship and experimenting with the new.
Touch, starring Kiefer Sutherland, is the duo's third partnership with television showrunner, Tim Kring.
Coleman says, "Tim tells stories the way that I write music."
Tim's mind and Lisa's mind are a perfect combination especially for this show. Just the way Lisa plays music in general, with a lot of polyrhythms, harmonic oddness, and different tempos all together, but no matter how crazy it can get, you never lose where home base is. The storyline idea of Touch is that what seems to be randomness is ultimately related to one experience that's happening, though you may be unaware that it's happening.
For Touch, Wendy & Lisa experimented with acoustic instruments to create loops and other electronic-esque sounds resulting in a uniquely warm and richly textured soundscape. An unlikely instrument to play a key role in Touch's score are the duo's old-fashioned toy music boxes with which they fashioned a melody to represent the thoughts and story of Jake, Touch's numbers-obsessed mute boy who can predict the future.
While the jump from pop records to scoring may seem odd to some, it is perfectly natural for Wendy & Lisa.
We were always around it. Our fathers (Mike Melvoin & Gary L. Coleman) being in the business. We used to see sessions with Jerry Goldsmith, and Elmer Bernstein, and even Lalo Shifrin when our fathers did the title sequence to Hawaii 5-O. It was just in our blood. I also knew being Wendy & Lisa pop stars, yes, lovely, but is that going to sustain us when we're old and grey? You can't really do that unless you're a HUGE pop star, and then you can live off the publishing and copyrights, but there was just no way we could do anything like that, and we needed to make a living. And the only way we could figure out a way to make a living is to score. So we have been beating the pavement for eighteen years now.
The record business was expecting one thing from us, but there was this other side of us that just needed someplace to go. Someplace to put this other music that we felt. Scoring feels so much more free. Nobody cares about what you're wearing or what the lyrics are -- there are no lyrics. You don't need a message other than a creative one. Scoring still continues to be very satisfying for me in that you can try so many things, and you just really have to be smart about how it works in a scene.
Playing live though, and continuing to record their unique brand of pop-soul-rock-jazz-chamber fusion is still a passion. Most recently, the duo reunited with the other original members of the Revolution (sans Prince) for a lauded concert in Minneapolis to benefit the National Heart Association.
It was spectacular! We opened with Controversy. We also did Do It All Night, Mountains, Let's Work. The crowd was singing every word. That kind of energy was so fun, and we're all like family.
In addition to Prince, the list of artists the duo have worked with and/or written reads like a Who's Who of musical icons: Madonna, Eric Clapton, Seal, k.d. lang, Pearl Jam, Gwen Stefani, Grace Jones and Joni Mitchell, to name a few.
About Mitchell, Melvoin recollects:
The last year we were with Prince we did a lot of hanging with Joni. She came to my birthday and gave me some of her paintings. One day at her home, Prince started playing A Case Of You on her piano, and Joni was like "That's pretty. What is it?" We were like "That's your song, Honey."
On Wendy & Lisa's eclectic musical path, Coleman muses:
Musicians are human beings. We change over the years. It just seems natural. Like Joni Mitchell, when she was young and starting out she was a girl with a guitar, but her sound changed enormously over the years. You have different life experiences and explore different things. When you're an artist, you try on different outfits. You don't want to wear a suit everyday. Some days you want to wear T shirts.
Wendy & Lisa's 1987 hit single, Waterfall
Calling all HuffPost superfans!
Sign up for membership to become a founding member and help shape HuffPost's next chapter