Wendy Davis, the woman whose 11-hour filibuster focused national attention on Texas' efforts to restrict abortion access in 2013, celebrated Monday when the Supreme Court ruled that the state law was unconstitutional.
"I'm overjoyed," Davis said in an interview with MSNBC. "I have to tell you, I was fighting back tears a moment ago, as I was reading the SCOTUSblog and the first line that came out saying that the 5th Circuit opinion or decision had been reversed. It's incredible news for the women of Texas. It's incredible news for women throughout this country."
In a 5-3 decision Monday, the Supreme Court struck down two abortion restrictions in a Texas law, known as HB 2, that would have shut down dozens of clinics across the state. It mandated that abortions take place in ambulatory surgical centers, or mini hospitals, instead of regular clinics.
On June 25, 2013, Davis, then a state senator, took to the floor of the Texas Senate to protest the legislation. Davis' filibuster successfully helped Democrats delay passage of the bill, although the Senate later passed it in another session.
Since HB 2 went into effect, the number of abortion clinics in Texas has dropped from 42 to 19. Davis said Monday she expects it will take several months for access to rebound.
"But I know there are many people and organizations that are committed to making sure that that health care is returned, and that women have their reproductive freedoms restored in Texas," she said on MSNBC.
"[I]t is beyond rational belief that H.B. 2 could genuinely protect the health of women, and certain that the law 'would simply make it more difficult for them to obtain abortions,'" Ginsburg wrote. "When a State severely limits access to safe and legal procedures, women in desperate circumstances may resort to unlicensed rogue practitioners ... at great risk to their health and safety."
Davis unsuccessfully ran for governor in 2014, losing by more than 20 points to Republican Greg Abbott. In an interview with HuffPost's "Candidate Confessional" podcast earlier this year, Davis reflected on her campaign and the expectations she faced.
"It is a huge burden," she said. "I mean, I think anyone looking at a race such as ours, the realistic expectation would be: Did you move the ball forward? I think we definitely moved the ball forward. But to believe that one person, after a 20-year drought, can suddenly deliver the flood, that expectation is probably unrealistic."
Davis also became known for the pink sneakers she wore during the filibuster, which she told MSNBC Monday are now safely tucked away in storage.
Before You Go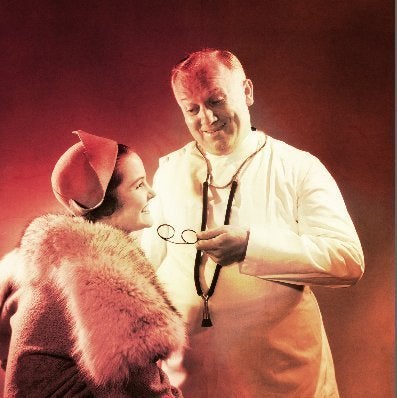 Myths About Abortion That Need To Be Busted
Popular in the Community