Since Texas State Sen. Wendy Davis (D) revealed in her new memoir that she once made the difficult decision to end a pregnancy she and her husband very much wanted, some conservatives have cast doubt on the truth of Davis' story and her motivations in telling it.
The right-leaning National Review called Davis' story "convenient" and "unverifiable" in an article on Tuesday, saying the Davis campaign did not "respond to questions about whether Davis' highly unusual abortions were matched by any medical evidence, doctor statements, or public verification from her ex-husband or two daughters." Davis wrote in her memoir that she had also terminated a different pregnancy because it was ectopic, which can be life-threatening for the mother.
Republican strategist Matt Mackowiak accused the campaign of using Davis' story to promote abortion, a move he called "sickening" and "subhuman," and he noted that the media attention would "impact book sales and also pay dividends for the campaign." He later apologized for using the word "subhuman" and deleted the original tweet.
But Davis' decision to end the pregnancy apparently was a painful memory for her family before she announced her campaign for governor. When Davis' father died in September 2013, his obituary named "Tate Elise" -- Davis' deceased daughter -- as one of his relatives.
Davis explains in her memoir that she made the difficult decision to have an abortion after a doctor told her the fetus had developed a severe brain abnormality that was causing her to suffer in the womb. She wrote that she and her husband named and baptized and mourned Tate Elise after the C-section procedure.
"On her feet were crocheted booties, and next to her was a small crocheted pink bunny," Davis wrote. "Jeff and I spent the better part of the day holding her, crying for her and for us."
Davis' campaign did not respond to a request for comment.
Cecile Richards, president of Planned Parenthood Votes, said she is grateful to Davis for "shining a light on a subject that is too often hidden in the shadows of shame and stigma."
UPDATE: In an interview with MSNBC's Rachel Maddow on Tuesday, Davis responded to the suggestion that she is lying about or exaggerating her personal abortion story.
"My family would give anything for this not to be a true story in our lives," Davis said. "We would give anything for that."
Language has been added to clarify that Mackowiak's criticism was that the Davis campaign was using the story for political purposes, and not that the candidate was revealing the story in her book. This story also has been updated to add that he apologized for using the word "subhuman" and deleted his original tweet.
Before You Go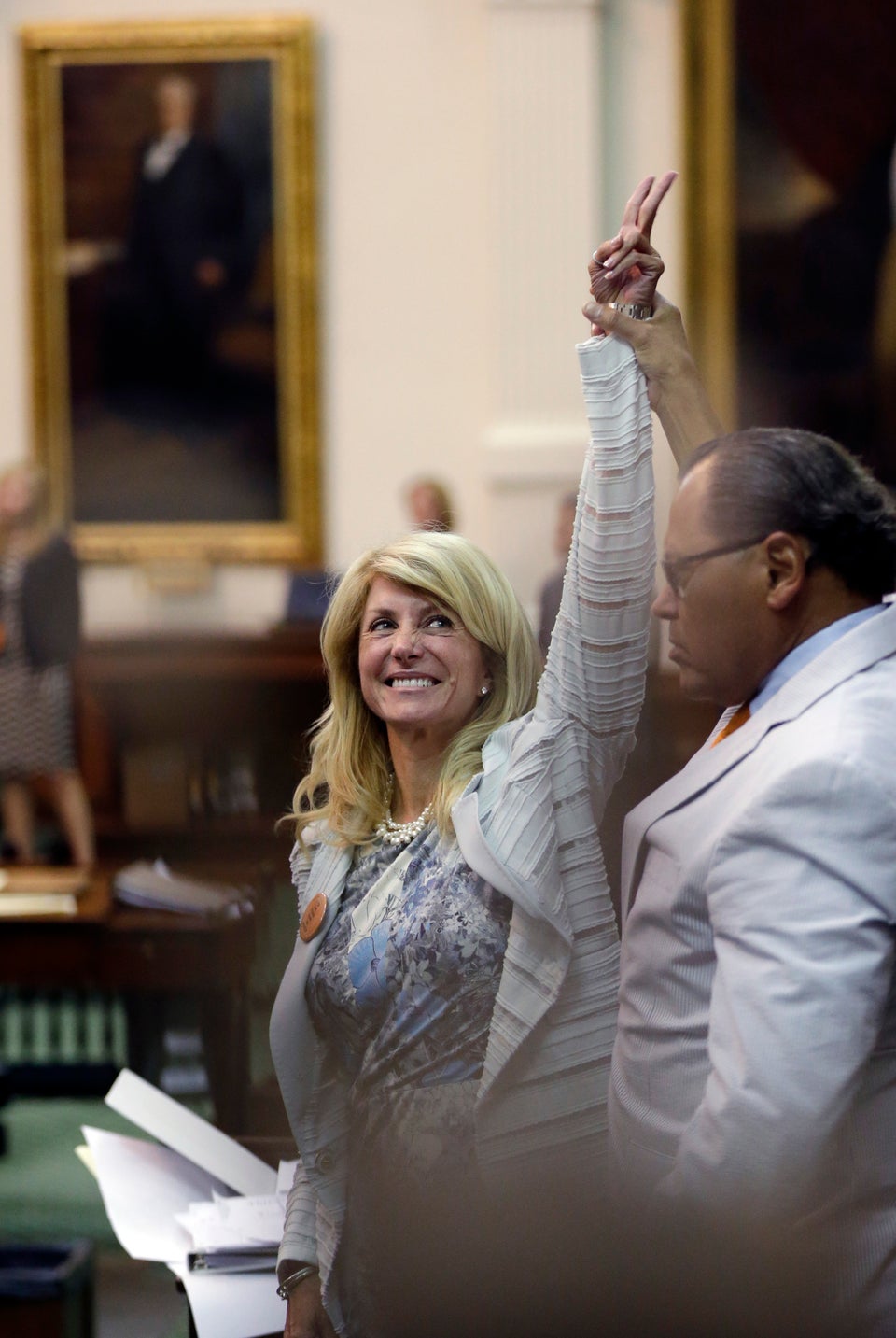 Wendy Davis Speaks For 11 hours On The Abortion Bill
Popular in the Community