On Sunday, a Dallas Morning News article pointed out some discrepancies in the stories Davis has told -- including when she was divorced from her first husband, how long she lived in a trailer and how she paid for law school. In response, conservatives such as Rush Limbaugh have labeled her a "genuine head case" and claimed she had a "sugar daddy."
Some pundits have even suggested that Davis was a negligent parent for leaving her children with her second husband while she attended Harvard Law School in the early 1990s.
Becky Haskins, a Republican who served with Wendy Davis on the Fort Worth City Council, told the Fort Worth Star-Telegram on Tuesday that Davis was a hard worker who did what she needed to do for her daughters.
"If this involved a man running for office, none of this would ever come up," Haskins told the Star-Telegram. "It's so sad. Every time I ran, somebody said I needed to be home with my kids. Nobody ever talks about men being responsible parents."
"They wouldn't be talking about Wendy if she weren't a threat," Haskins added.
Davis' main Republican opponent in the Texas governor's race, state Attorney General Greg Abbott, accused her of "systematically, intentionally and repeatedly deceiv[ing] Texans for years about her background."
Davis has admitted that she was 21 when she divorced her first husband, not 19 as previously stated. (She was 19 with a baby when the two were separated.) She has also acknowledged that her second husband paid for a portion of her education.
In a Monday release from her campaign, Davis responded to Abbott's attacks with defiance.
"[The attacks] won't work, because my story is the story of millions of Texas women who know the strength it takes when you're young, alone and a mother," Davis said in the release. "I've always been open about my life not because my story is unique, but because it isn't."
And in an email to her supporters sent Tuesday, Davis said, "You're damn right it's a true story."
Before You Go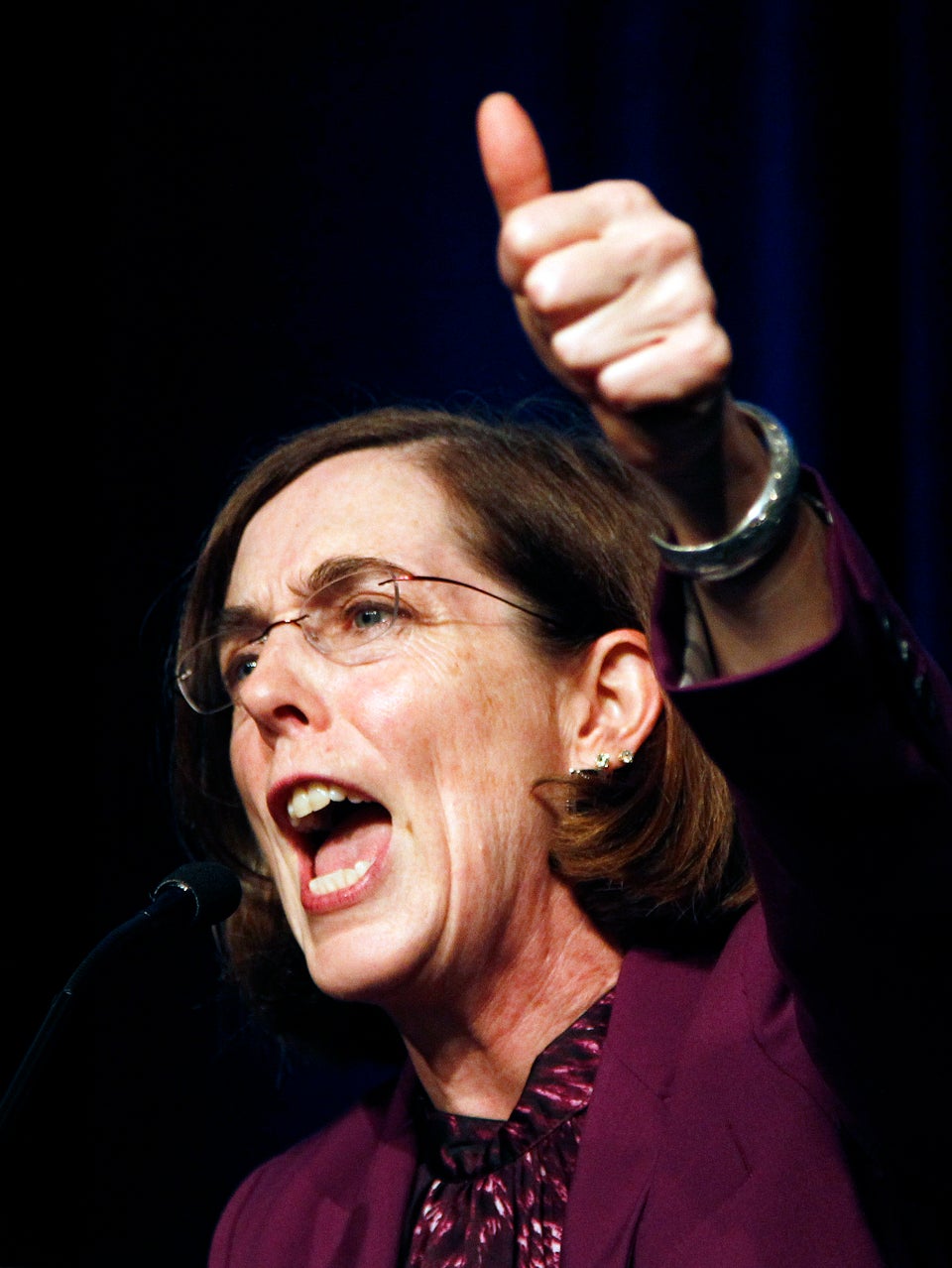 Female Governors: Past And Present
Popular in the Community