Texas Attorney General Greg Abbott's (R) gubernatorial campaign filed a complaint Thursday with the Texas Ethics Commission about the legality of the book tour of his Democratic opponent, state Sen. Wendy Davis.
Abbott's campaign claims Davis violated Texas law by converting "political contributions to her personal use," according to the Houston Chronicle.
Davis' campaign was "very careful to follow all legal guidelines" for her book tour, campaign communications director Zac Petkanas said in a Thursday statement sent to The Huffington Post.
"One way you can tell this is a politically motivated and frivolous complaint is that the Abbott campaign filed it today without waiting for the legal opinion they requested on Monday," he said. "These kinds of attempts to silence Wendy Davis have failed in the past and only show how worried Greg Abbott is about the power of her story."
The complaint says in part that Davis' trip was "primarily devoted to promoting her recently released memoir, the sales of which profit her personally," while claiming that Davis' campaign committee paid for the trip.
Petkanas told the Houston Chronicle that Davis was also scheduled to participate in a fundraiser in New York, and "therefore, the plane ride is covered by the campaign."
"Any other non-campaign activities were scheduled by and covered by the appropriate parties not affiliated with the campaign," he added.
The Texas Ethics Commission issued a resolution in December 2013 condemning "the use of misleading campaign communications regarding the activities of the Commission."
The use of the statements "a sworn complaint has been filed against Candidate A" or "the Texas Ethics Commission is investigating a complaint against Candidate A" are improper attempts to mislead the public. It is therefore the unanimous opinion of the bipartisan Texas Ethics Commission that the use of such language in campaign communications is an unfair practice and should be judged accordingly by voters.
The commission's statement noted that "the proper way to inform the public of these violations is to describe the facts of the violation or the actual findings of the Commission after the conclusion of an investigation."
HuffPost Pollster, which combines all publicly available polling data, has Davis trailing Abbott in the November general election:
Before You Go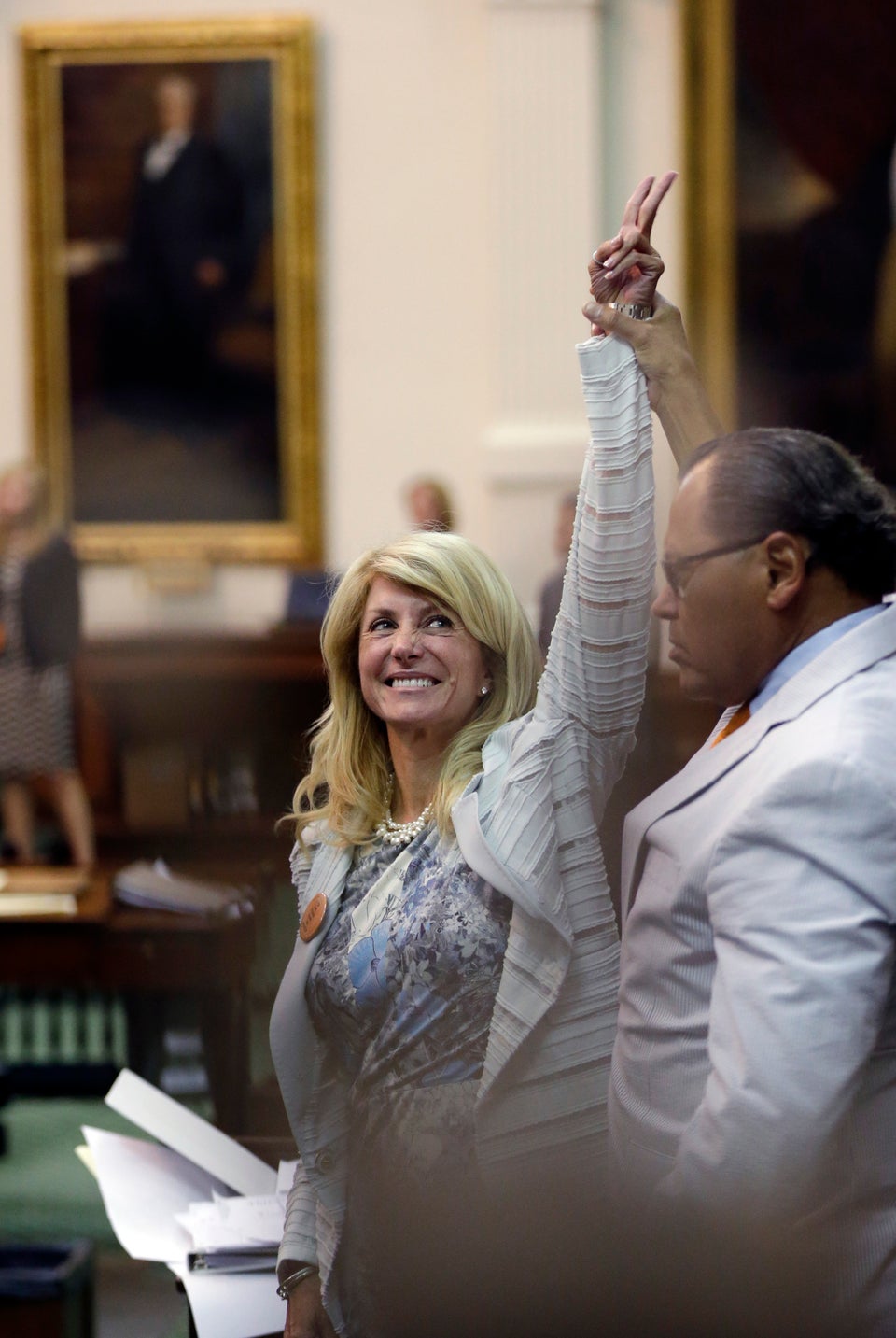 Wendy Davis Speaks For 11 hours On The Abortion Bill
Popular in the Community