Texas state senator and gubernatorial candidate Wendy Davis (D) is rebuking harsh criticism from Sarah Palin's daughter, Bristol.
Last week, Palin took to her blog to condemn Davis as "downright pathetic" after a report in the Dallas Morning News questioned some details of the state senator's life story, including how long she lived in a trailer and when her divorce to her first husband went through.
"She left her kid, husband, made it into a false 'made-for-TV-movie-type-tale' and then demanded that Texans have the right to kill babies," Palin wrote. "That's the woman you libs can really get behind!"
"With all due respect to Miss Palin, of course, nothing that was said in that tweet is true," Davis said in a Monday interview with Fusion's Jorge Ramos. "I am very proud of the mother that I have been to my daughters. I have always been and will always be the most important female in their life. They are the most important thing to me."
"So Abortion Barbie had a Sugar Daddy Ken," Fox News pundit Erick Erickson tweeted, referencing Davis' filibuster of an anti-abortion bill in the Texas legislature last year. "[Not] exactly the bio she claimed."
Meanwhile, radio host Rush Limbaugh described Davis as "head case" and a "fake," while her gubernatorial opponent, Texas Attorney General Greg Abbott (R), accused Davis of promoting a "fanciful narrative."
Davis's campaign manager Karin Johansen dismissed the attacks as "desperate," writing in an email to supporters that Limbaugh and others would "try anything, including the typical dirty tricks we're all tired of" to defeat Davis.
One Texas Republican, Becky Haskin, also came to Davis' defense.
"If this involved a man running for office, none of this would ever come up," Haskins told the Star-Telegram. "It's so sad. Every time I ran, somebody said I needed to be home with my kids. Nobody ever talks about men being responsible parents."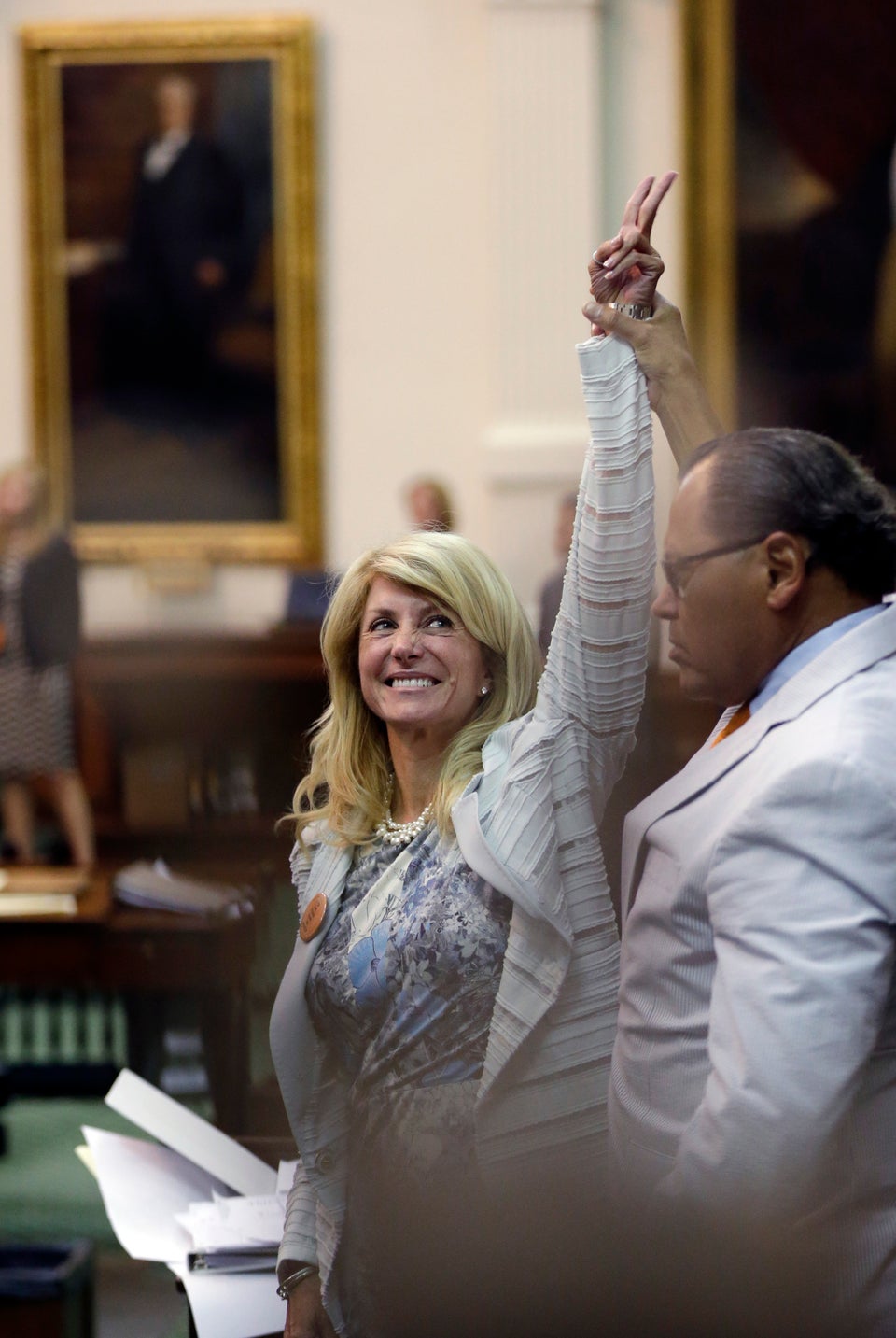 Wendy Davis Speaks For 11 hours On The Abortion Bill
Popular in the Community