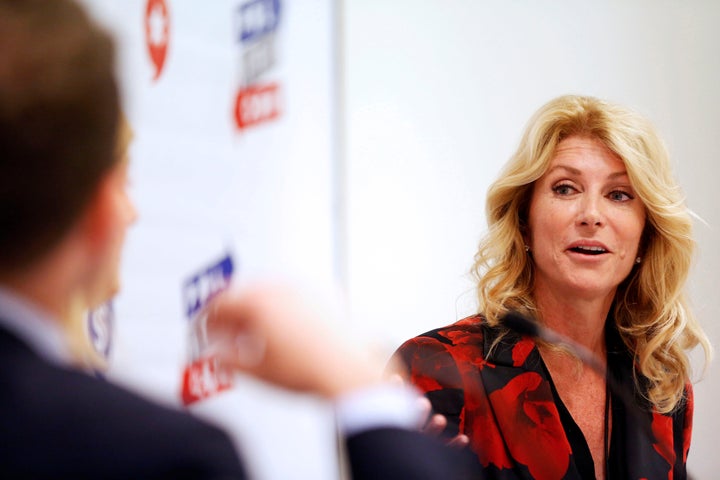 Wendy Davis' 2014 campaign for governor of Texas may have ended in a historic drubbing, but the former state senator and feminist icon isn't done with electoral politics.
In the latest episode of "Candidate Confessional," Davis did something rare for a politician no longer holding office: she copped to wanting to run again.
"I miss being in the ring," she said. "I miss it very, very much. I felt like it was the place that I was really meant to be. It is where my life struggles and my education came together in a way that I think really served the people that I was elected to serve well. I would love to have the honor to do that at some point again in the future and I am definitely going to keep my eyes open to that opportunity. And if one presents itself, I will run." 
What that opportunity might be is unclear. Texas, despite its changing demographics, remains a reliably conservative state. So a run for senate or a rematch with Gov. Greg Abbott would prove difficult.
But Davis does have incredible name ID. She has been spending her post-campaign time delivering speeches to different groups and making occasional appearances on television. And with few other notable Democratic lawmakers in the state, she would have wide support for entering electoral politics again, should she find the chance she's looking for.
Listen to the podcast above, or download it on iTunes. And while you're there, please subscribe to, rate and review our show. Make sure to tune in to next week's episode, when our guest will be Tim Pawlenty, a Republican candidate for president in 2012.
Calling all HuffPost superfans!
Sign up for membership to become a founding member and help shape HuffPost's next chapter