Since launching her campaign for governor, Davis has been repeatedly attacked for having supported abortion rights in such a high-profile way. She has been called "Abortion Barbie" by her conservative critics and been painted as an extreme, single-issue candidate because of that filibuster. Ahead of one of Davis' campaign events in Los Angeles, a conservative Texas donor paid a street artist to plaster giant posters all over the city depicting Davis' head photoshopped onto the body of a Barbie doll with a plastic baby in her belly.
But Davis remains proud of having taken a stand against that law, and her campaign is celebrating the filibuster anniversary on Wednesday night.
"The filibuster was about an act of courage and strength to fight back against an abuse of power by political insiders who were looking out for themselves and their allies instead of hardworking Texans -- and it inspired thousands of people across the state to join the fight for Texas," her campaign team said Wednesday in a statement.
During the Austin event, the Davis campaign will release a video commemorating the filibuster, and the event will be livestreamed at nearly 200 watch parties across Texas.
The law Davis unsuccessfully tried to block requires all first-trimester abortion clinics to become ambulatory surgical centers (or mini-hospitals), restricts access to medication abortions, requires all doctors to have admitting privileges at a local hospital, and prohibits abortions after 20 weeks of pregnancy. At the time of the bill's passage, 36 women's health clinics provided abortions, but 14 have since closed. All but six are expected to close or stop offering abortions by September, when the law goes fully into effect, leaving massive swaths of the state with no abortion providers at all.
Davis currently trails her Republican opponent, Attorney General Greg Abbott, by 12 points in the polls, so the filibuster anniversary event could be an attempt to reignite some of the passion she inspired in voters last summer.
Before You Go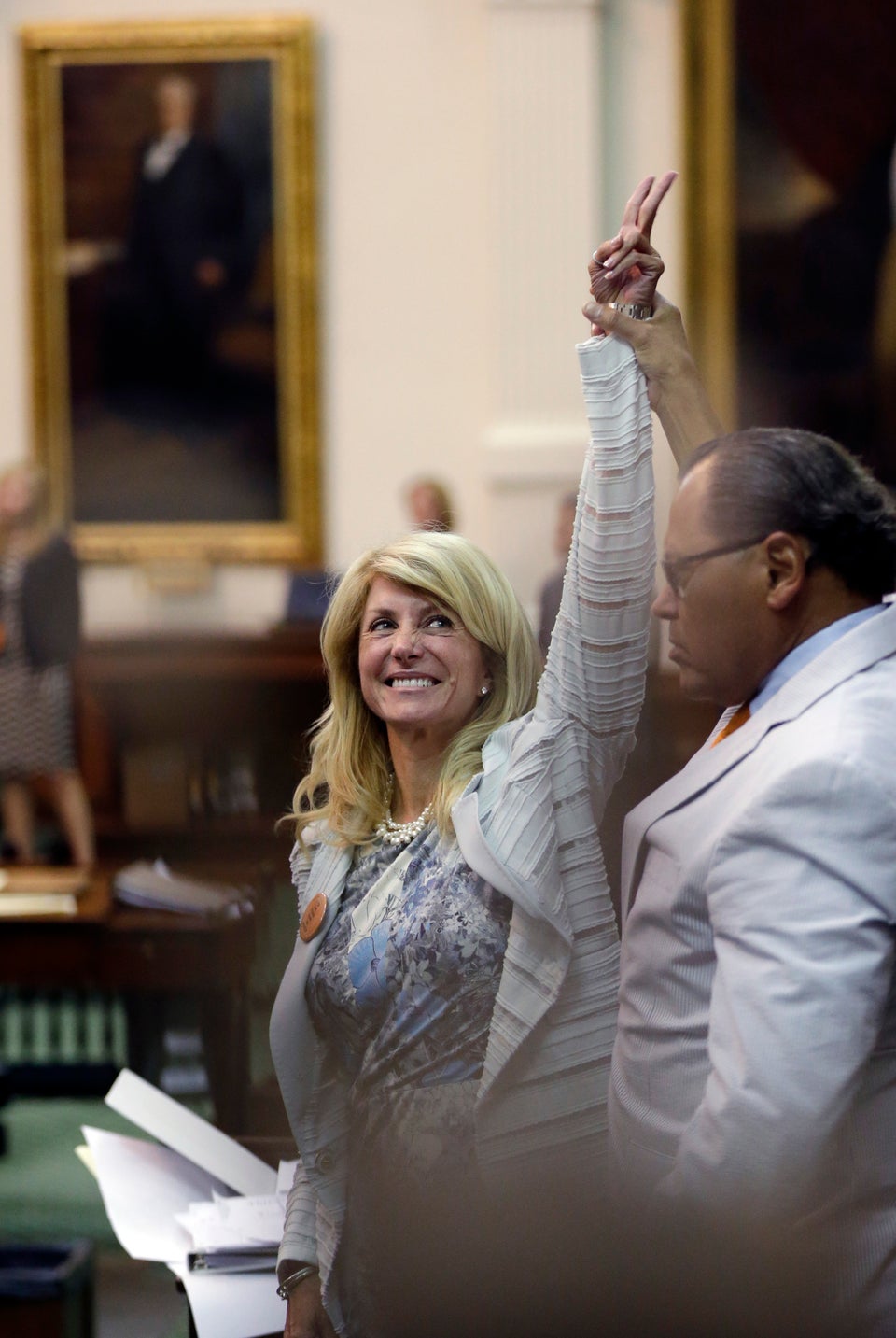 Wendy Davis Speaks For 11 hours On The Abortion Bill
Popular in the Community