Texas state Sen. Wendy Davis is officially the Democratic nominee for governor, the Associated Press reports.
Davis, the clear frontrunner throughout the race, defeated perennial candidate Ray Madrigal in Tuesday's primary.
Davis, who emerged on the national scene during her filibuster of an abortion bill last summer, is the first female gubernatorial candidate in the Lone Star State since 1994. She is set to face Texas Attorney General Greg Abbott (R) in the general election this fall.
Below, more from the Associated Press:
The Fort Worth state senator formally clinched her party's nomination Tuesday night. She headlines a Democratic ticket that in November will seek the party's first statewide victory since 1994, which was also Richards' last year in office.
Neither Davis nor her Republican opponent, Attorney General Greg Abbott, faced a competitive primary. Gov. Rick Perry is not seeking re-election after a record 14 years in office.
The 50-year-old Davis became a national Democratic star last summer with a nearly 13-hour filibuster over new abortion restrictions. Her fundraising outpaced Abbott in the last half of 2013 but she's still considered a heavy underdog.
Political unknown Reynaldo Madrigal was the only other Democrat on the ballot.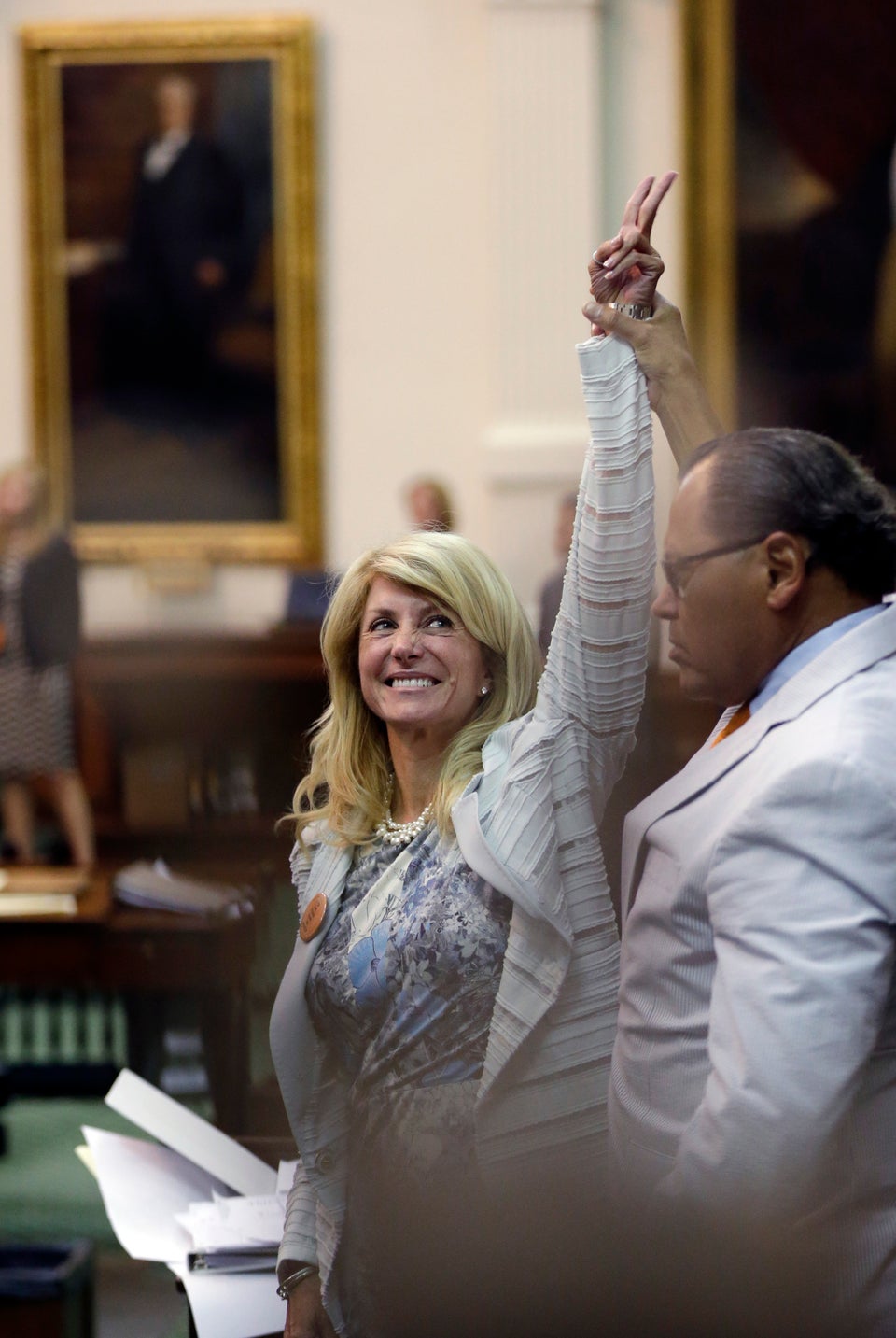 Wendy Davis Speaks For 11 hours On The Abortion Bill
Popular in the Community