WASHINGTON -- The campaign of state senator and Texas gubernatorial candidate Wendy Davis (D) on Friday rushed to defend a controversial ad attacking her opponent, Attorney General Greg Abbott (R), after the ad received near-unanimous condemnation from Republicans and members of the media.
The spot attacks Abbott, who is partially paralyzed, for opposing litigation on behalf of disabled victims even though he in 2002 successfully sued for, and won, a large reward due to the accident that led to his paralysis.
"A tree fell on Greg Abbott," the ad's narrator says, over an image of an empty wheelchair. "Abbott argued a woman whose leg was amputated was not disabled because she had an artificial limb. He ruled against a rape victim who sued a corporation for failing to do a background check on a sexual predator. He sided with a hospital that failed to stop a dangerous surgeon who paralyzed patients."
The ad was met with immediate derision from Republicans, who accused the Davis campaign of exploiting Abbott's paralysis to resuscitate a floundering campaign in Republican-leaning Texas.
Kirsten Kukowski, a spokeswoman for the Republican National Committee, called the spot "ridiculous."
Reached for comment on Friday, a Davis spokesman brushed off the criticism and explained that Texans had a right to know about Abbott's past history.
"What this ad shows is that after rightly seeking justice for himself, Greg Abbott turned around and spent his entire career denying that same kind of justice to other victims," Davis communications director Zac Petkanas told The Huffington Post. "Whether they were victims of brutal rape, whether they were disabled individuals, or whether they were patients who were maimed by a surgeon who was under the influence. These are important questions that Texans have a right to know about."
Petkanas said he wasn't concerned the ad would backfire for Davis, instead insisting that it raised "legitimate questions" about the attorney general.
"This is simply another example of how he has done this," Petkanas added. "Seeking justice for himself, while fighting against others seeking justice for themselves."
In a statement responding to the ad, the Abbott campaign accused Davis of showing a "disturbing lack of judgment."
"It is challenging to find language strong enough to condemn Sen. Davis' disgusting television ad, which represents a historic low for someone seeking to represent Texans," said Abbott spokeswoman Amelia Chase. "Sen. Davis' ad shows a disturbing lack of judgment from a desperate politician and completely disqualifies her from seeking higher office in Texas."
According to HuffPost Pollster, which averages all publicly available polling data, Abbott leads Davis 50.9 percent to 39.1 percent.
Before You Go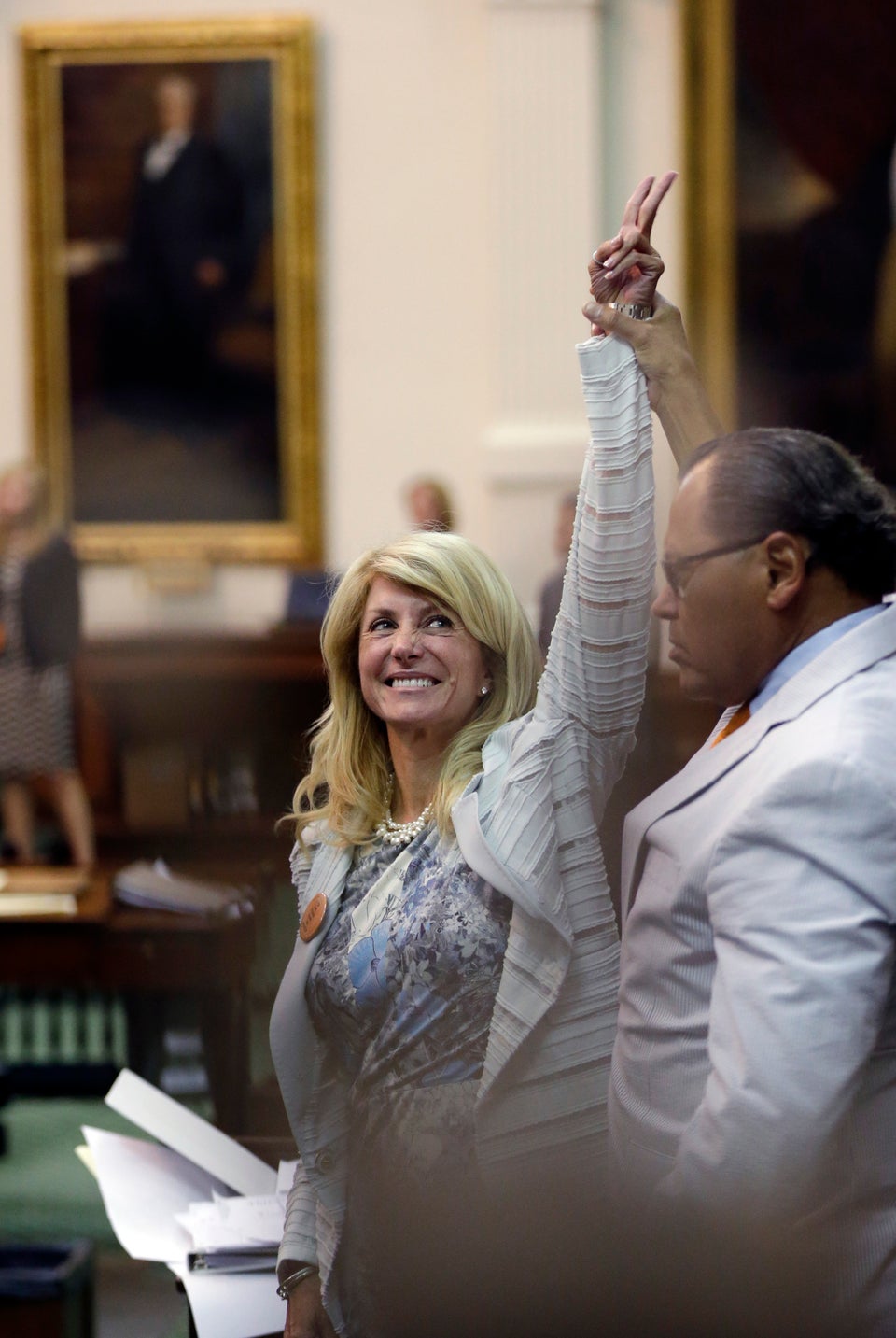 Wendy Davis Speaks For 11 hours On The Abortion Bill
Popular in the Community