Wendy Davis became a household name in June 2013 when she staged a 11-hour filibuster to protect abortion rights in Texas.
Before she was a politician, Davis said she was a 19-year-old single mom struggling to put food on the table for her daughter. (She married her first husband, Frank Underwood, at 18 and divorced a year later.)
In Davis' interview with Shriver, the pair visit the mobile home park she and her daughter, Amber, once called home -- a place the Senate Democrat says she's "tried really hard not to put in the rear view mirror."
"I knew I was poor because of the struggles that I and my young daughter, Amber, were experiencing," Davis said of the time. "I was having a really hard time making ends meet, paying for my childcare, paying for a car payment, and making sure that I kept the lights turned on. Sometimes, it didn't happen."
This isn't the first time the politician has opened up about her struggles as a young single mom. When announcing her bid for Texas state governor in October 2013, the Senate Democrat explained why she felt compelled to share her experience with poverty.
"I'm not sharing that story because it's unique or special," she said. "I'm sharing it precisely because it's not."
Watch the video above to see Davis' full interview, then check out the slideshow below for photos of her marathon filibuster.
UPDATE: In a statement released to the media Monday, Wendy Davis clarified that she was 20, not 19, when she officially filed for divorce from her first husband. The divorce was finalized the following year.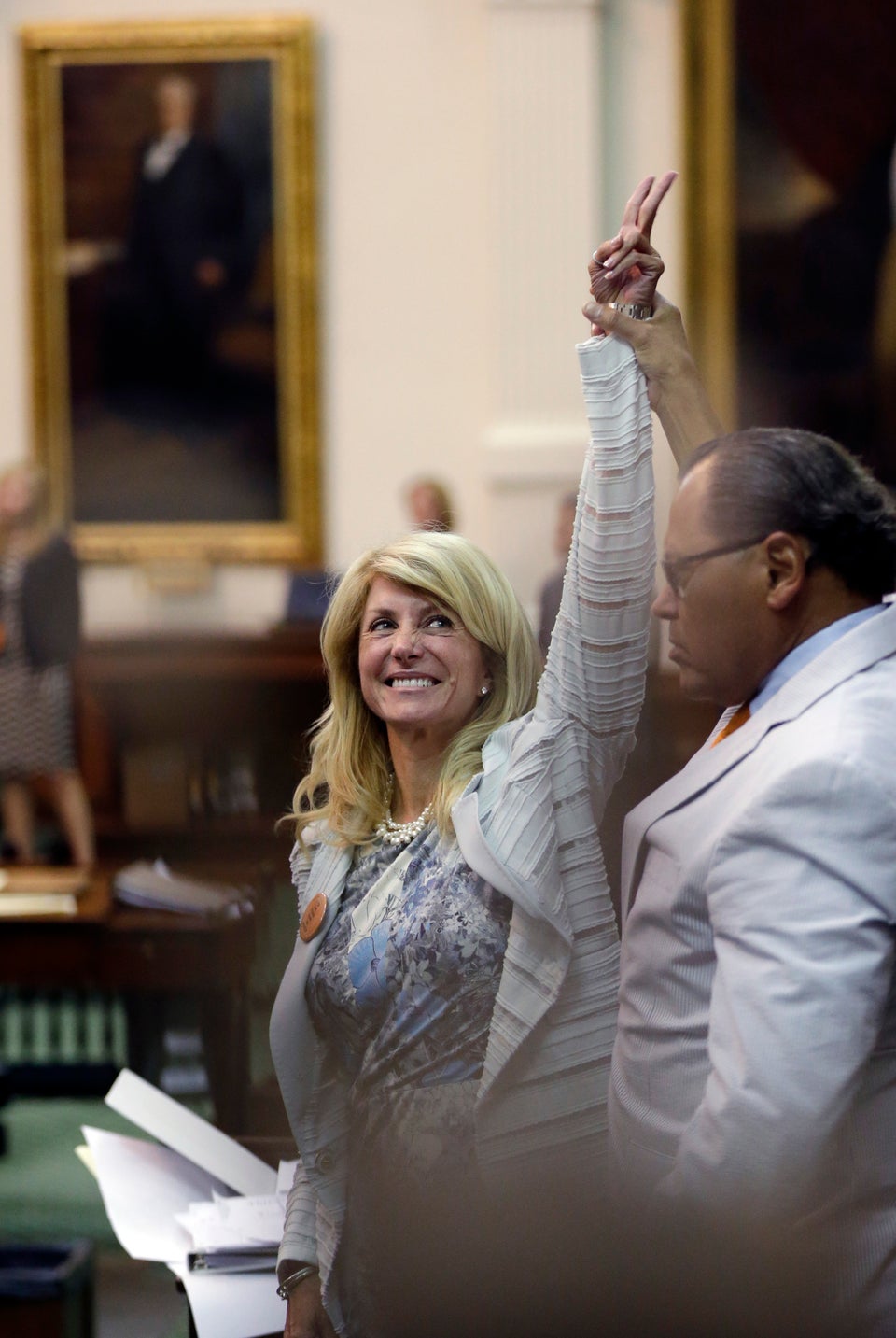 Wendy Davis Speaks For 11 hours On The Abortion Bill