 A week after criticizing rival Eric Garcetti for receiving campaign funds from a convicted felon, Los Angeles mayoral candidate Wendy Greuel said she has returned money given to her by a felon.
Real estate developer Charles Francoeur donated $1,300 to Greuel's campaign in January.
A former Agoura Hills investment banker, Francoeur was convicted in 1992 and sentenced to 7 years in prison for swindling investors in Los Angeles and Ventura counties over land deals, according to press reports.
Greuel said she was unaware of Francoeur's criminal history when she initially accepted the campaign donation.
She said he called her last week after reading news stories that Greuel had criticized Garcetti over taking donations from a felon.
"He wanted me to know this was in his past, and I returned it," Greuel said, of the $1,300 donation. She returned those funds last week, she said.
Greuel also received a total of $4,000 from Francoeur and his wife during Greuel's campaigns for City Council and City Controller, according to the city's ethics website.
Contributions from felons is sparking the latest back and forth between Greuel and Garcetti in the mayor's race, coming three weeks before voters head to the polls.
Greuel's campaign last week called on Garcetti to return about $10,000 from Juri Ripinsky and his family members.
Ripinsky served four years in jail over fraud and money laundering charges that ultimately helped cause the collapse of Independence Bank of Encino in the San Fernando Valley in the last 1980s, Greuel's campaign said.
A 1991 New York Times story on the bank scheme quotes Independence's chairman as stating the "bank was destroyed by a management that simply ran it into the ground."
Now a real estate developer, Ripinsky co-hosted a Pacific Palisades fundraiser for Garcetti last year, while both Greuel and Garcetti approved Ripinsky's plans for an East Hollywood project in 2007 when it appeared before the City Council.
On Monday, Greuel called again for Garcetti to return Ripinsky's money. She has said she wouldn't have approved the East Hollywood project if made aware of Ripinsky's background.
"I do think that if someone was the cause of the demise of Independence Bank of Encino and went to jail for money laundering, in that instance, (Garcetti) should respond to that," Greuel said. "He has refused to return the money."
Garcetti spokesman Jeff Millman called the attack "shameless and hypocritical."
"She is attacking Eric for doing the same thing she has done," Millman said.
He said that Garcetti would not be returning Ripinsky's money. In an interview last week, Garcetti indicated he felt that Ripinsky had paid his debt to society by going to jail.
For her part, Greuel said she didn't feel it was appropriate to accept Francoeur's donation given his criminal background.
City ethics records show Francoeur and his wife Susan contributed at least $25,000 to City Hall officials over the last 13 years.
Garcetti has never received a contribution from the Francoeurs.
Numerous real estate projects owned by Francoeur's Montage Development company were approved by the City Council over the last decade, including housing projects in the San Fernando Valley, according to the city's web site.
Francoeur didn't respond to a request for comment.
dakota.smith@dailynews.com
twitter.com/dakotacdsmith
(c)2013 Daily News (Los Angeles)
Distributed by MCT Information Services
Before You Go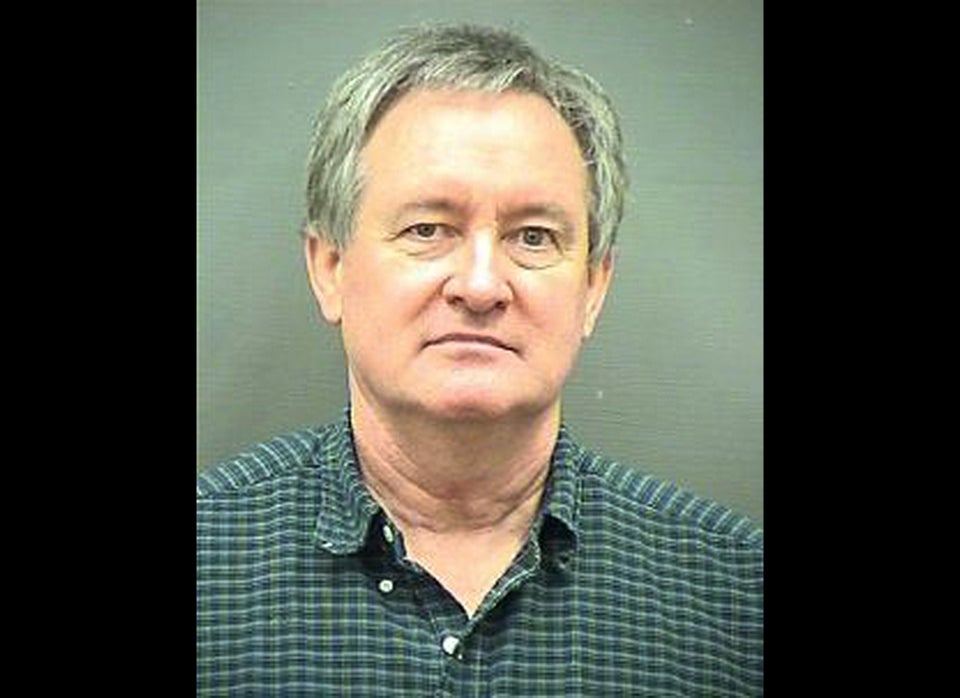 Politicians Who Deserve A Lump Of Coal For Christmas
Popular in the Community