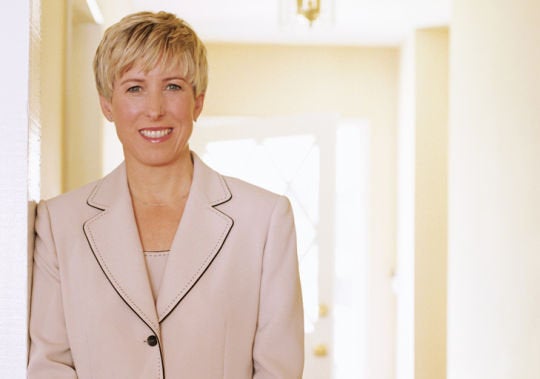 Perhaps Wendy Greuel's strongest advantage as she campaigns for mayor of Los Angeles is her current role as the official watchdog of City Hall. As city controller, her job is to uncover fraud and waste in city government, and she's enjoyed media coverage for doing just that.
However, Greuel, 51, is not exactly an outsider. She served two terms as an LA city council member, representing portions of the San Fernando Valley from 2002 to 2009.
Greuel's also had some private-sector experience. She and her brother own a family building-supply company, and she was an executive with the Dreamworks film studio from 1997 to 2002.
The candidate has received criticism lately for the large sums of campaign money she is accepting from super PACs. She turned down a challenge last week from her opponent, Councilman Eric Garcetti, to donate half the super PAC amount she receives to charity. Garcetti said he would sign a "People's Pledge" to do so if Greuel would.
Instead, Greuel is enjoying significant monetary support from labor unions and from Hollywood. In fact, the two are joining forces to mount TV ads for Greuel through the super PAC Working Californians.
If Greuel were elected, she would be the first female mayor of LA. This may have something to do with endorsements she's received from Sen. Barbara Boxer, activist Dolores Huerta, Congresswoman Janice Hahn and Supervisor Gloria Molina.
To find out where Greuel stands on the issues, HuffPost asked her the same questions we asked Garcetti and will ask the other mayoral candidates. Here are a couple ways their answers differed:
1) MARIJUANA: Greuel and Garcetti both believe medical marijuana dispensaries need to be further regulated. Garcetti also said that he thinks the federal government should reclassify cannabis "so that we can actually get folks the medicine that they need." He added, "As far as recreational use, if the voters of the state were for it, I'd be happy to regulate it like alcohol, especially to make it less easy for underage use."
2) CONDOMS IN PORN: Greuel supports requiring condom use on porn film sets. Garcetti was vague in his response, but reflected skepticism, saying, "Protection of workers in any industry is within the purview of government. There are real health concerns, but not my top priority. I wonder about enforcement and jobs issues."
3) PRIVATIZATION: Greuel supports privatizing the city's parking lots and convention center to "save the city millions of dollars." Garcetti opposed privatizing the city's parking lots, "because it was a one-time fix during a terrible real estate market and because we learned from the Chicago experience." He said, "There must be a strategic and careful approach to the selling of public assets."
4) TEACHER TENURE: This is a similarity but worth pointing out. Both candidates dodged the question, "Should teacher seniority be protected or should schools lay off teachers based on who is the lowest-performing?"
CORRECTION: A previous version of this story misquoted a few of Greuel's answers. The story has been edited to accurately reflect her positions.
Click through to read Greuel's other answers, including those regarding Walmart, Latino issues and the proposed NFL stadium: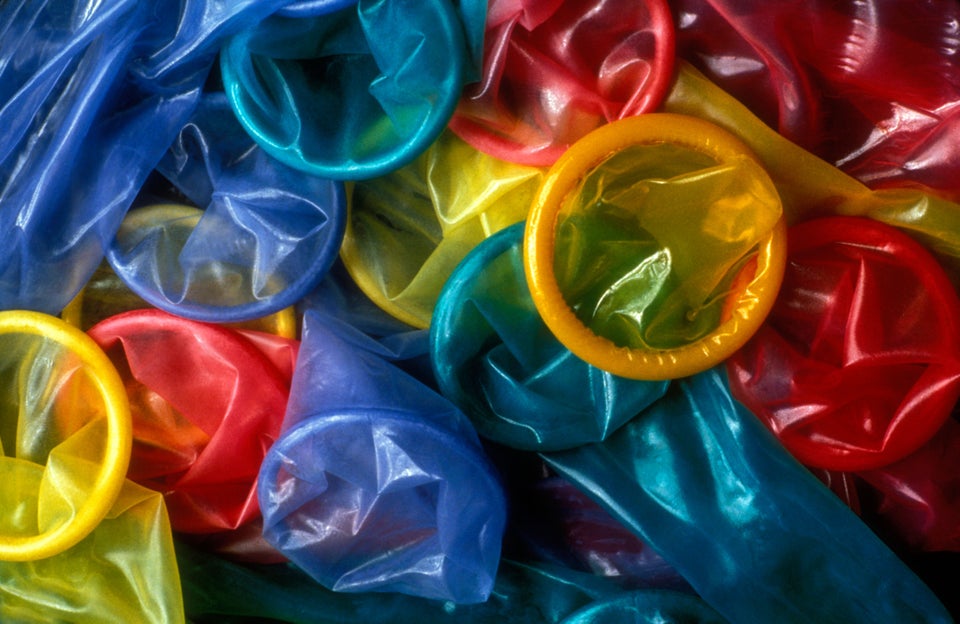 Wendy Greuel, LA Mayor Candidate 2013
Support HuffPost
The Stakes Have Never Been Higher
Related
Popular in the Community