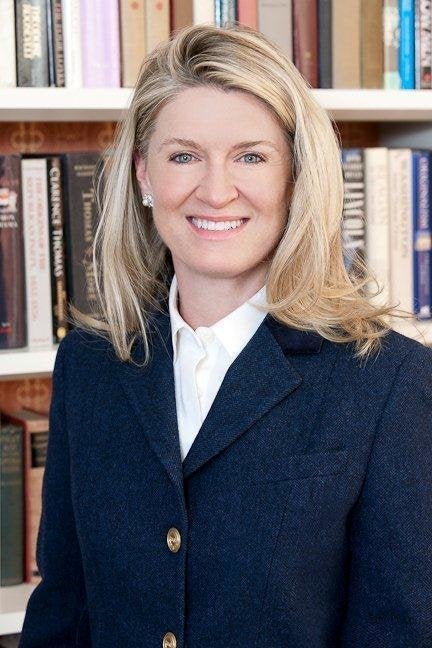 Wendy Long, a Republican and former litigation attorney, is running for the U.S. Senate from New York. She lives in New York City and is a member of the New York City Parks Mounted Auxiliary Unit.
In anticipation of the November 6 congressional elections, HuffPost Women talked to her about who she is, why she's running and how to get involved with her campaign.
What's your favorite quality in another person?
Selflessness.
What three words best describe you?
Loyal, strong, loving.
What's your biggest flaw?
Biting off more than I can chew.
What failure are you most grateful for?
All the human failures that lead people to trust God.
If you weren't you, who would you be?
My sister.
If you could live anywhere, where would that be?
On one of the Finger Lakes, Lake Erie, Lake Ontario, Lake George, or Lake Champlain.
What woman do you most look up to?
My mother.
What's the best advice you've ever been given?
Do your best, and let God do the rest.
What's your joy trigger?
Listening to my children talk about their day.
What is your favorite album?
"American Beauty" -- The Grateful Dead.
Where did you have the best meal of your life?
Captain's dining room on the U.S.S. Theodore Roosevelt.
What is your favorite thing you've ever worn and why?
An oatmeal-colored maternity pantsuit from Veronique on Madison Ave, which I wore with a pair of 4" YSL heels while practicing law and pregnant; they were both so comfortable and looked great, I could work until 2 am and go meet my husband for dinner and not be tired.
What talent do you wish you had?
Singing.
What quality or accomplishment do you want people to know you for?
Honesty.
What makes you feel the most free?
Sleeping.
Why are you running?
The country that I love is slipping away from us.
What is the most important issue for women in this election?
Sifting past the self-serving propaganda of the Democratic Establishment that would take freedom and prosperity away from women.
REAL LIFE. REAL NEWS. REAL VOICES.
Help us tell more of the stories that matter from voices that too often remain unheard.