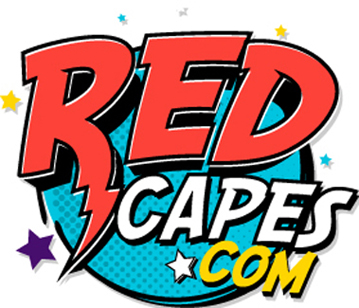 This week I talked with Wendy Robbins and Karen Paull about their new venture, Red Capes, the first lesbian-owned-and-operated global crowdfunding site. Beyond the need to help businesses, products and ideas reach their full potential, they saw a need for nonprofit organizations and causes to be able to increase their financial capabilities. They have implemented ways to take crowdfunding to a whole new level. Red Capes believes in supporting every worthwhile project regardless of whether the immediate monetary goal has been met. Wendy, Red Capes' CEO, stated, "Red Capes is a power-to-the-people, paying-it-forward fundraising platform where a large group gives small donations in exchange for unique gifts, so everyone gets to be a superhero."
I talked with Wendy and Karen, Red Capes' CMO, about this venture and their spin on our LGBT issues. When asked about their commitment to LGBT civil rights, Karen stated:
I've always been an activist. I spent most of my years in San Francisco and marched and signed petitions and got involved with all the dyke marches and Dykes on Bikes. Wendy and I also got married in New Mexico, and we can't wait for it to be legal here, but we had a ceremony here six years ago. Our families came and supported us, and as an example of loving each other freely and openly, we hope to create a great impact for people that are coming out or are having trouble coming out, and personally it makes sense. I can't believe it's taken so long. At least California is jumping to the front, and we certainly hope our state jumps in line as quickly as possible so we can finally have a legal marriage.
Take a look at our site: It has a variety of different channels, essentially, and in those channels one of them is "Rights." It's because we do want people to speak out and create actions towards rights. Whether its gay rights, human rights, women's rights, children's rights, animal rights, we're into rights. Also on coming out, it's funny because our publicist asked, "Do you really want to play the gay angle?," and we were like, "Yeah!," because it's important, because it gives people an opportunity if they're kind of hiding in the closet or whatever; they're just going to feel safe on our site, and we want to bring that out.
We have a lot of younger people come up to us, in their teens and early 20s, saying, "You guys are such a great example of being who you are and being proud of it," and it's such a time for us to have a revolution of equal rights for all.
Wendy Robbins co-invented and marketed the Tingler head massager, selling 1 million to 6,000 stores and online and receiving massive press. She co-starred with Kelly Ripa on the Discovery/TLC TV series Homemade Millionaire. She also coached women inventors on how to pitch and bring products to HSN and wrote the bestseller Why Marry a Millionaire? Just Be One!
Karen Paull is the founder and CEO of Sales Guru Consulting, LLC. Her company serves over a dozen mid- to large-sized Internet and mobile companies, for which she acts as an outsourced advertising agency. She is the former Vice President of Sales for Snapfish, where she helped orchestrate an acquisition that brought in millions of dollars in advertising and pushed the company to profitability.
Utilizing the latest technology, Red Capes has created a format where many users can see their projects take life in five minutes, with full access to Red Capes' social media contests, PR, advertising and marketing help, weekly training about top fundraising tips, global warehouses for fulfillment of perks and an online store to sell popular funded projects. Red Capes takes a processing fee of 5 percent in the backend if you reach your goal, and 10 percent if you don't.
Listen to more interviews with LGBTQ leaders, allies, and celebrities at OUTTAKE VOICES™.
Calling all HuffPost superfans!
Sign up for membership to become a founding member and help shape HuffPost's next chapter