WASHINGTON -- A Republican House candidate in Arizona has a new ad up attacking her opponent for being soft on terrorism. The ad features footage from the apparent execution of American journalist James Foley, despite the fact that his family has pleaded with the public not to watch the gruesome beheading.
The new 30-second spot was put out by the campaign of Wendy Rogers, who is challenging Rep. Kyrsten Sinema (D-Ariz.) in the state's 9th District.
"Terrorist threats are growing. Are we secure? Are we protected?" asks the narrator in a dark, menacing voice. "Keeping us safe and secure is Congress' job. Kyrsten Sinema hasn't done her job. Sinema voted in Congress to give terrorists full legal rights under the Constitution. Sinema voted in Congress to allow Guantanamo terrorists to return to their countries. It's true. It's wrong. Kyrsten Sinema allowed her liberal agenda to get in the way of our safety."
Foley was reportedly beheaded by a member of the Islamic State militant group. After the video of his death surfaced in August, a family member tweeted, "Please honor James Foley and respect my family's privacy. Don't watch the video. Don't share it. That's not how life should be."
Despite this plea, Rogers' new ad starts out with an image of Foley kneeling before a militant dressed in black. Neither Rogers' campaign nor Sinema's campaign returned requests for comment.
Images from the Foley execution also recently appeared in an ad for Republican Allen Weh, who is running against Sen. Tom Udall (D-N.M.). Weh's campaign defended its work, saying the ad showed Foley's executioner but not Foley himself.
The Rogers ad actually shows Foley.
Update: 4:24 p.m. -- Tyrone Gayle, a spokesman for the Democratic Congressional Campaign Committee, called on Rogers to take the ad down in a statement to The Huffington Post Monday afternoon.
"It is reprehensible and unbecoming of anyone seeking elected office to use the footage of an American tragedy for political gain, and Wendy Rogers should remove this ad immediately and apologize to Mr. Foley's family," said Gayle. "For Wendy Rogers to use such a reprehensible tactic to make baseless claims just to smear Representative Sinema proves how desperate her campaign has become."
What's happening in your district? The Huffington Post wants to know about all the campaign ads, mailers, robocalls, candidate appearances and other interesting campaign news happening by you. Email any tips, videos, audio files or photos to openreporting@huffingtonpost.com.
Want more updates from Amanda? Sign up for her newsletter, Piping Hot Truth.
Before You Go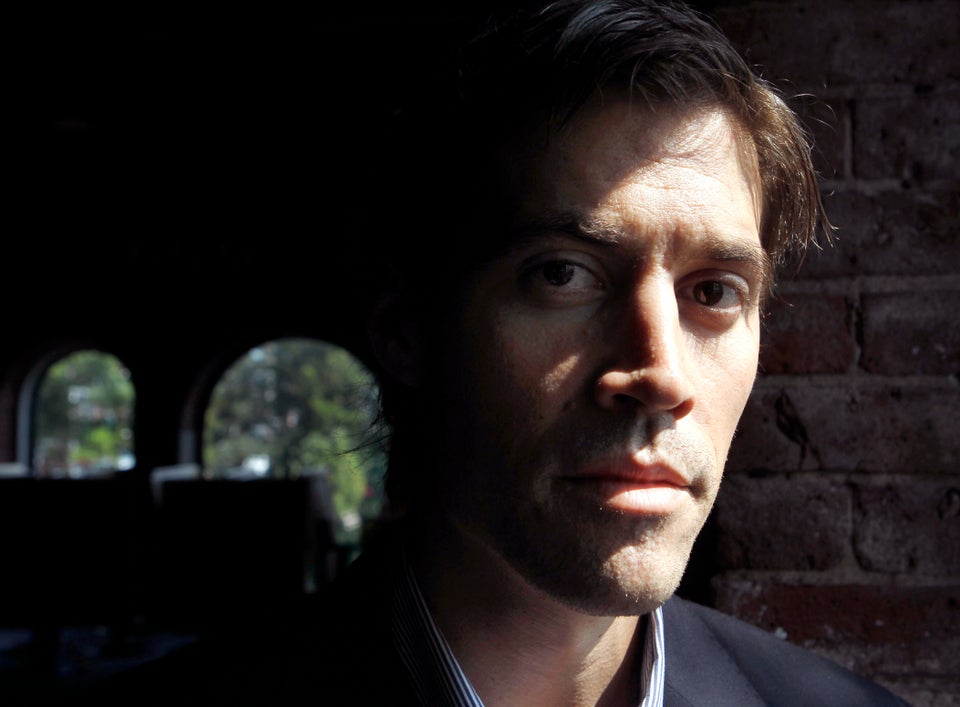 James Foley
Popular in the Community