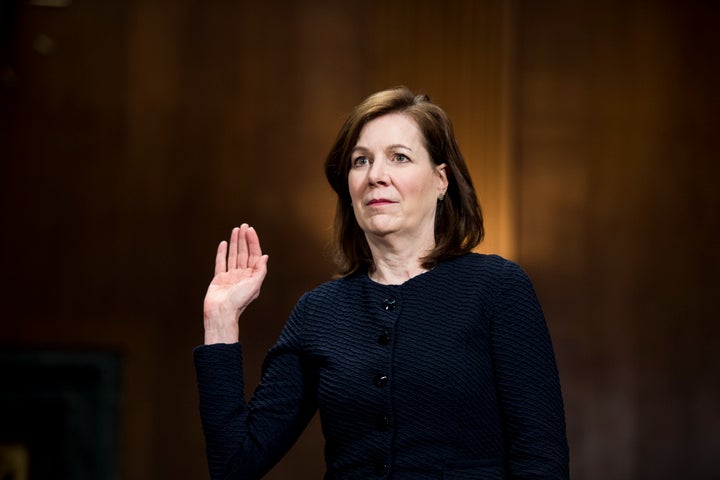 WASHINGTON ― One of President Donald Trump's judicial nominees, Wendy Vitter, repeatedly avoided answering a simple question in her Senate confirmation hearing on Wednesday: Do you believe Planned Parenthood kills more than 150,000 women every year?
Vitter, a New Orleans lawyer and Trump's choice for a lifetime seat on the U.S. District Court for the Eastern District of Louisiana, made that claim in a May 2013 speech in protest of a new Planned Parenthood clinic in New Orleans.
"Planned Parenthood says they promote women's health," Vitter said at the time, per New Orleans' Clarion Herald. "It is the saddest of ironies that they kill over 150,000 females a year. The first step in promoting women's health is to let them live."
Vitter acknowledged in Wednesday's hearing that her past comment was a reference to aborted fetuses that were females. But when Sen. Richard Blumenthal (D-Conn.) asked her if she stands by that claim, she avoided answering over and over again.
"Senator, I don't recall the exact context" of the comment, Vitter said.
"I think it's been recalled to you," Blumenthal said, "but I'll read you the full statement if you like."
After he read her comments aloud, Vitter said she did indeed remember making them. So Blumenthal, a vocal advocate of abortion rights, asked again if she stands by her claim that Planned Parenthood kills 150,000 women every year.
"I am pro-life. I will set aside my religious or my personal views," Vitter said. "My personal views in this role, I need to a make a conscious effort and will do so to set this aside…."
Blumenthal cut her off. "I'm really not asking you about setting aside personal views," he said. "I'm asking you, very simply, you said Planned Parenthood kills 150,000 females a year. 150,000 people. Do you stand by that statement? It's a yes or no."
"Senator, I feel, again, my pro-life stance has been very clear," she replied. "I have been very upfront with this committee about my views and about how serious I take it, and that I would set aside any personal or religious views if I were to be confirmed."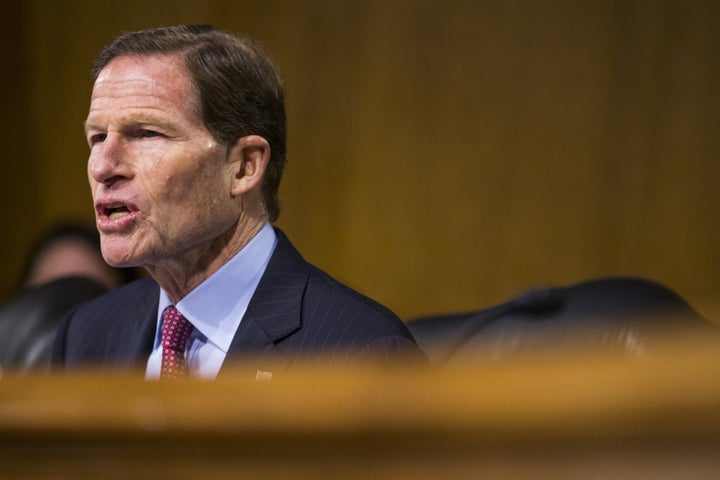 It is not surprising that a Trump court nominee would be anti-abortion; lots of them have been. And Vitter, who is general counsel of the Roman Catholic Archdiocese of New Orleans and is married to conservative former Sen. David Vitter (R), has been pretty open about her views on reproductive health.
What is odd is that she refused to say if she stands by some pretty strong comments she made at a public event. It is also odd because Vitter didn't initially disclose that speech to the Senate committee, along with a bunch of other anti-abortion speeches she'd given. She also didn't disclose that she moderated a panel peddling false information about the dangers of abortion. Vice News uncovered these missing materials last month, which were then turned over to the committee.
That's a big no-no to senators, who expect a thorough submission of background materials for judicial nominees. It also creates the appearance, at least, of Vitter not wanting the committee to know about some of her controversial comments.
Sen. Mazie Hirono (D-Hawaii) asked Vitter directly if she omitted those materials "because they would cause you to face difficult questions, like the ones I'm asking, about your judgment and temperament at this confirmation hearing."
Vitter said it was "always my intent" to be forthcoming and that the omissions were inadvertent. She repeated that she would keep her personal views separate from her job as a federal judge if she's confirmed, just as she did in her role as a former assistant district attorney in Louisiana.
"Except that you will now be a judge with a lifetime appointment," said the Democratic senator. "That is a very different role than being a prosecutor."
Vitter now awaits a committee vote, which could come in a matter of weeks.
Support HuffPost
The Stakes Have Never Been Higher
Before You Go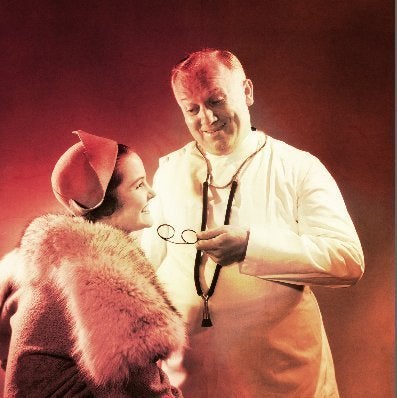 Myths About Abortion That Need To Be Busted
Popular in the Community