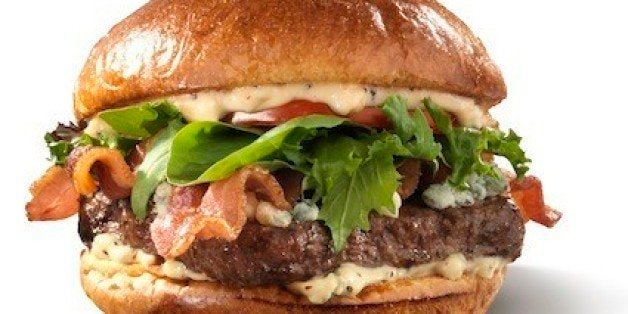 Five years ago Wendy's was the first national chain to add a blue-cheese-topped burger when it introduced the Bacon and Blue. Now it updates the idea with the Bacon and Blue on Brioche burger, which joins its menu this week.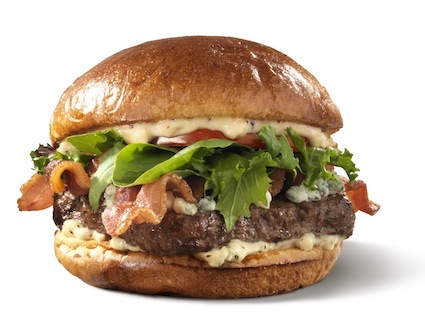 The build includes crumbled Wisconsin blue cheese, three strips of applewood-smoked bacon, spring mix and blue-cheese aïoli on the toasted brioche bun Wendy's has used for most recent premium sandwiches, including the Bacon Portabella Melt, BBQ Pulled pork and Smoked Gouda Chicken.
The a la carte price for this premium burger is $4.99. Marketing support includes light-hearted videos purporting to show Americans' love affair with blue cheese, including a blue-cheese piñata and blue-cheese candle. The videos will be on Wendy's Facebook page in February.
After Wendy's became the first national chain to try blue cheese as a topping, others have followed. Hardee's has menued Steakhouse Thickburgers with blue cheese and Buffalo Blue Cheese Thickburgers. Red Robin's Black & Bleu burger is one of its high end Finest burgers.
Related