NEW YORK — Marching through Manhattan waving a yellow flag, amid people carrying colorful cardboard bushels of tomatoes, Antonia Martinez raised her voice. She was demanding decent working conditions and an end to sexual harassment and violence in farm fields.
The message came through loud and clear as the group of farmworkers and their allies took over streets during rush hour on March 15, reminding passersby that female farmworkers are especially vulnerable to sexual harassment and violence, and deserve to be part of the reckoning sweeping other industries in the Me Too era.
For years, Martinez said, she and other women who picked tomatoes in Florida were unable to fight against sexual harassment they experienced because "we had no support, we had nowhere to turn."
"The managers — Americans — wanted to have rights over the women who worked there. They asked for sexual favors, and if women didn't comply they wouldn't have a job the next day," Martinez, 48, said in Spanish. She has worked in Florida fields for 15 years.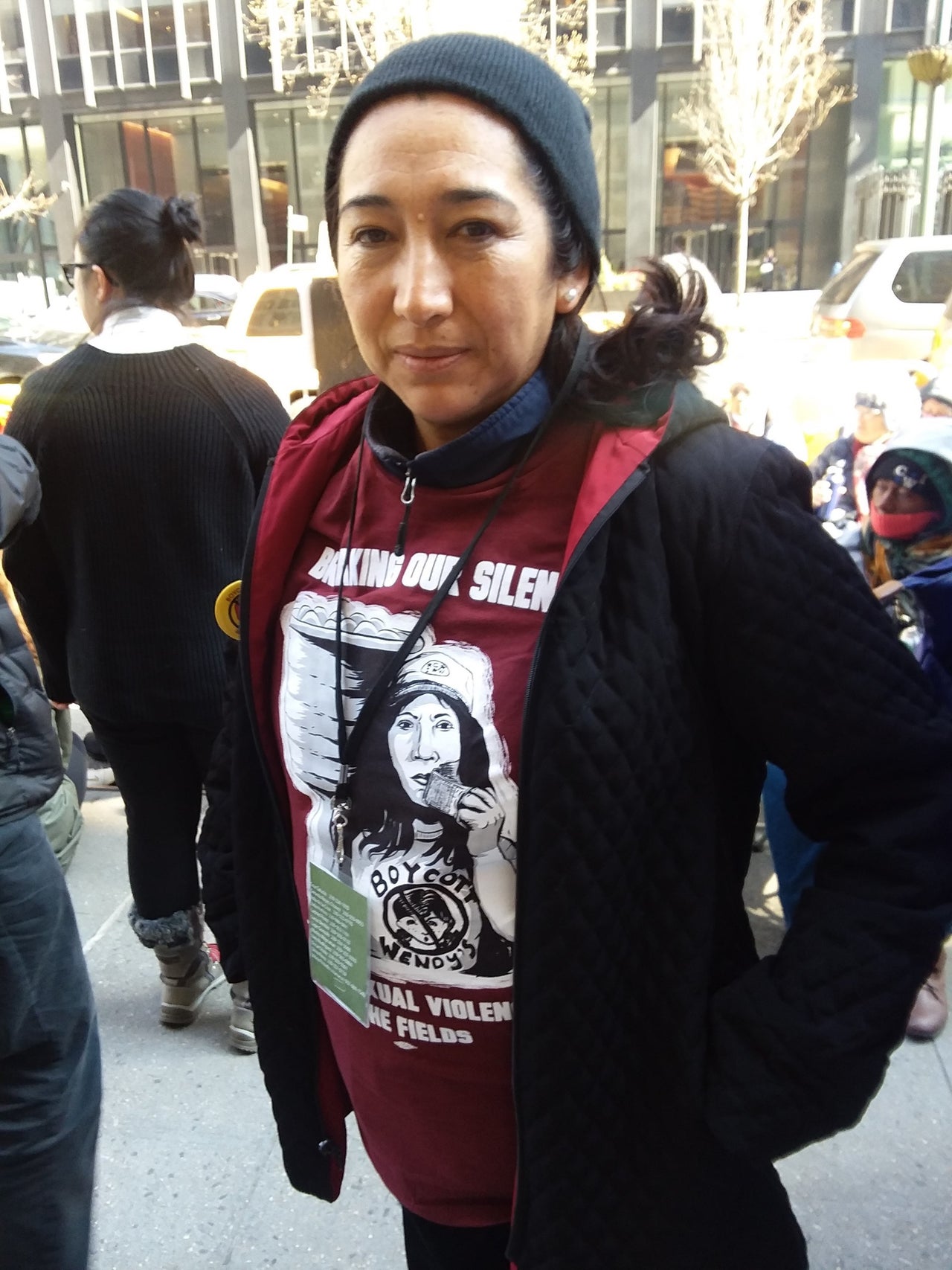 The Coalition of Immokalee Workers, a farmworker-led organization, has been transforming the tomato industry in Florida and other Southern states. It has convinced major corporations — the likes of McDonald's, Walmart, Taco Bell, Pizza Hut, and KFC — to sign binding agreements to participate in the Fair Food Program, an independent monitoring and enforcement operation run through a partnership between farm owners, farmworkers and retail food companies.
One fast food behemoth has remained outside, however: Wendy's. For two years, the Coalition has been calling for a boycott of the company. Together with its allies, it is demanding that the Ohio-headquartered burger chain sign on to the Fair Food Program to address sexual harassment and other abuses it says workers likely endure while picking tomatoes destined for Wendy's salads and hamburgers.
Wendy's used to buy its tomatoes from Florida growers, but a few years ago shifted to buying from Mexico in winter, said company spokesperson Heidi Schauer. Schauer said the change was made because Mexico provides higher-quality vine-ripened tomatoes in the winter, the prime time for Florida tomatoes. In warmer months, she said, Wendy's buys tomatoes from states including California, Georgia, South Carolina and Virginia. (Several growers in Georgia, South Carolina and Virginia are part of the Fair Food Program.)
But Coalition leaders point to reports including a 2014 Los Angeles Times series exposing child labor, forced labor, sexual harassment, horrific living conditions and other abuses in Mexican fields. They say Wendy's needs to buy tomatoes from operations where it can be sure workers are treated justly.
The New York City march this month focused specifically on the sexual abuse faced by female farmworkers that the Coalition says often goes unchecked. The demonstration followed a five-day fast by farmworkers and supporters, who spent the time camped outside the offices of Wendy's board chairman and hedge fund investor Nelson Peltz.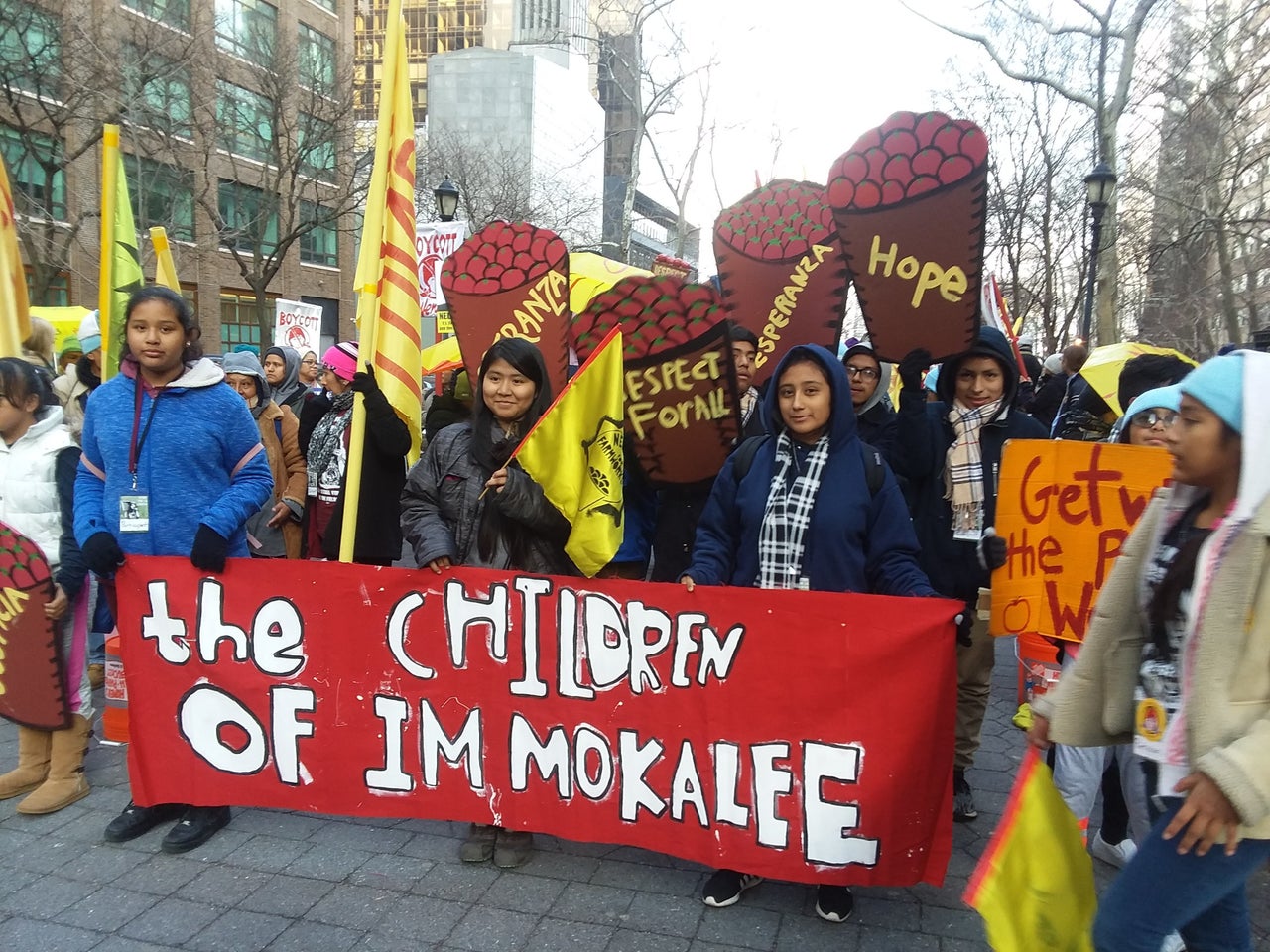 During discussions and speeches on the busy Park Avenue sidewalk, workers described how the Fair Food Program, which includes worker protections like the ability to take breaks and take days off without losing a job, has become a model for various industries to give workers a genuine way to address injustices and unsafe conditions without fear of retaliation.
"We've seen more respect for workers. Now we're treated like people, not machines," said Nelly Rodriguez, 43, a coalition member who has worked in Florida fields for 12 years.
"There's no new news here, aside from the CIW trying to exploit the positive momentum that has been generated by and for women in the #MeToo and Time's Up movement to advance their interests," said Schauer.
The Coalition of Immokalee Workers was born 25 years ago in central Florida as a way to fight against rampant abuses of immigrant farmworkers — including cases of modern-day slavery, which the coalition worked with the FBI to prosecute.
The group gained national prominence and support with its campaign to pressure Taco Bell's parent company, Yum! Brands, to pay one cent more per pound of tomatoes which succeeded in 2005. The raise — amounting to a 20 to 35 percent weekly pay increase — was passed on to farmworkers, and used to protect them from wage theft and abuse.
Prominent fast food and grocery chains buy produce from an array of little-known farmers across the U.S. Since the grocery and fast food companies have a public face and image to uphold, the Coalition appeals to their sense of corporate responsibility to demand they ensure their suppliers treat workers fairly.
After Taco Bell, the Coalition convinced one company after another to sign agreements ensuring wage increases and protections, with the Fair Food Program eventually providing a vehicle for monitoring and enforcement.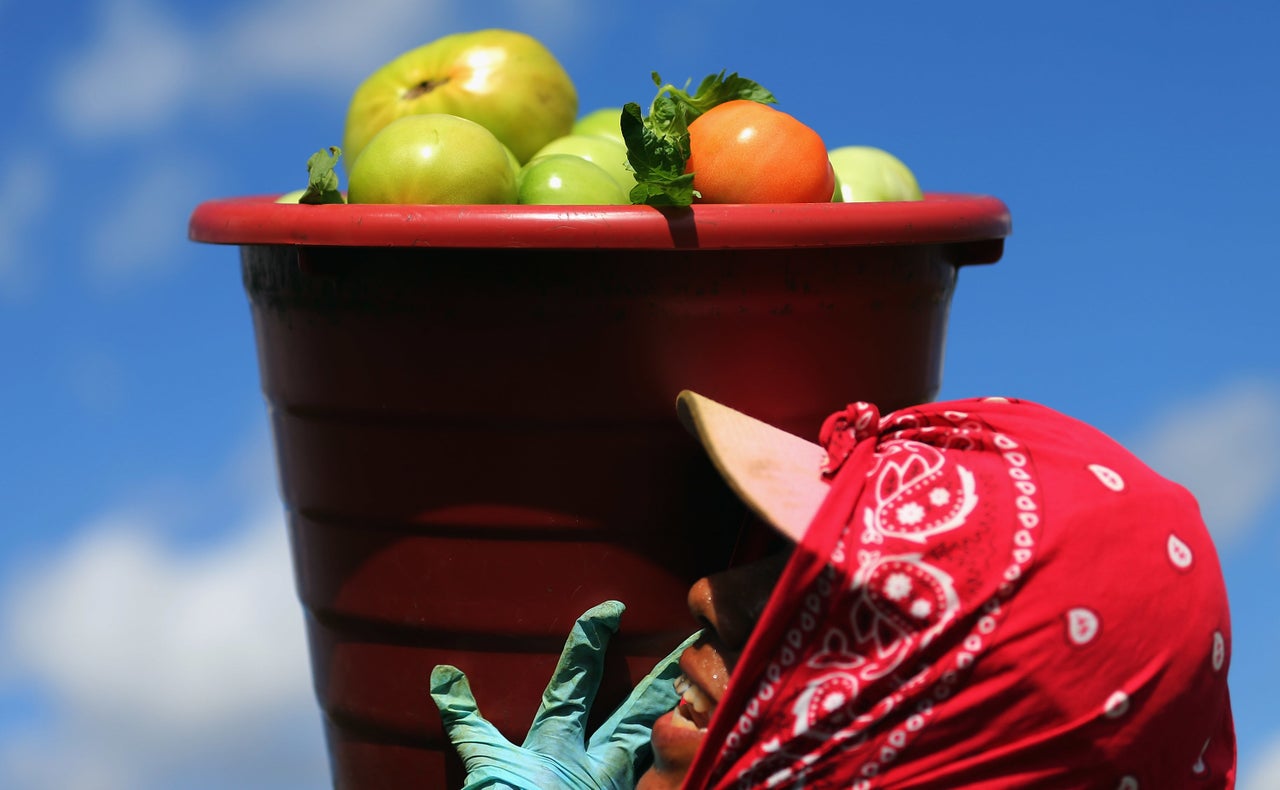 In the six years since the Fair Food Program's inception, the Fair Food Standards Council, the third party which monitors and enforces the program, says 1,600 worker complaints have been successfully resolved, workers have recovered $250,000 in unpaid wages, 36 supervisors have been disciplined for sexual harassment and 12 of those supervisors have been terminated from their jobs.
Workers are guaranteed breaks, access to shade, and can take days off without losing their jobs. In those years, workers have also received $26 million through the increased pay rate mandated through the program. Farms growing tomatoes, strawberries and peppers in seven states, including the vast majority of tomato operations in Florida, are now part of the Fair Food Program.
Speaking at the camp outside Peltz's offices, Coalition leaders demanded Wendy's share data showing how many complaints they have received and investigated under their system, and the outcome. Schauer, the chain's spokesperson, didn't respond to a question about such data.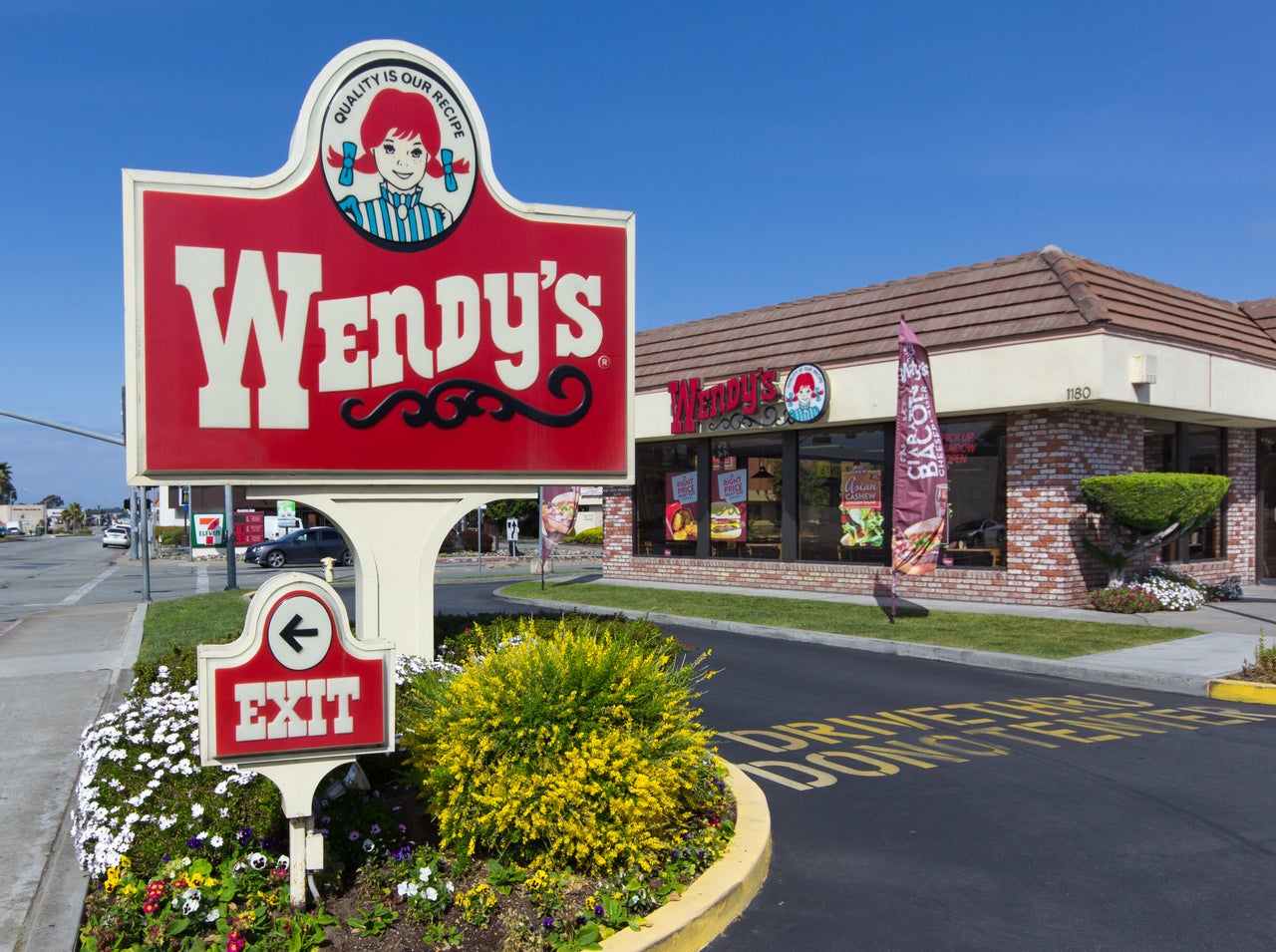 At the "Freedom Fast" camp, Immokalee workers were joined by leaders of other worker organizations demanding justice and protections. The Coalition of Immokalee Workers is part of the larger Food Chain Workers Alliance, which brings together workers in farming, warehousing, shipping, restaurant, grocery and other industries — every step of the food chain.
Gerardo Reyes-Chavez, a Coalition of Immokalee Workers organizer, told the crowd in New York that the Coalition is meeting with workers from other industries, including cleaning and chicken processing, to help translate the model to those sectors.
The Coalition is part of the Worker-Driven Social Responsibility Network, which facilitates such efforts. Sean Sellers, director of strategic partnerships for that organization, pointed to the Bangladesh Accord on Fire and Building Safety, a legally binding agreement between clothing brands and labor unions created in the wake of a deadly garment factory fire and building collapse which killed more than 1,000 people. He said network members have been collaborating with Bangladeshi and other international labor rights organizers to promote similar legally binding contracts between brands and workers.
Sellers noted that clothing or electronic brands' attempts to distance themselves from conditions in the plants where their products are made mirror the response of restaurants and grocery stores on farming conditions.
"The corporations' response is the same, to say, 'trust us, we've got this under control,'" Sellers said. "So you're seeing a battle between two different models, one designed by the workers involving enforceable contracts with brands, and on the other hand, corporations' model where compliance is voluntary, workers have no role and there's no transparency ... This isn't just a fight between the CIW and a fast food restaurant. This is at the very heart of what corporate responsibility looks like in the 21st century."
For more content and to be part of the 'This New World' community, join our Facebook Group.
HuffPost's 'This New World' series is funded by Partners for a New Economy and the Kendeda Fund. All content is editorially independent, with no influence or input from the foundations. If you'd like to contribute a post to the editorial series, send an email to thisnewworld@huffpost.com
Related
Popular in the Community