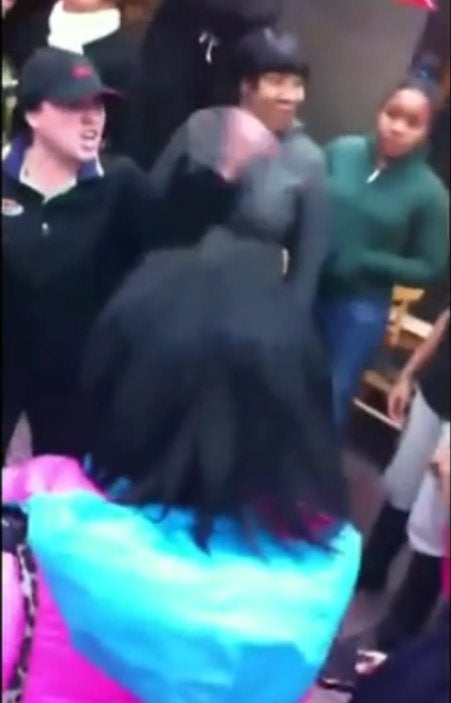 A Wendy's employee was attacked after she confronted a group of teens who were throwing food.
The female employee suffered a concussion after at least two women pummeled her at a Wendy's in Queens Village.
A Wendy's employee told Fox 5 that it started with one girl attacking the woman and a large group of them jumped in and punched her. The worker said it all began when the group started fighting and throwing food. She was behind the counter when her co-worker walked over to try and stop them, she said.
Two of the women in the video have been identified as students at the nearby Martin Van Buren High School.
As Gothamist aptly points out, "If there's any silver lining here, it's that these days we can always count on stupid teenagers to document their criminality and share the evidence with the world!"
Police are investigating the incident. A Wendy's spokesperson said in a statement, "This vicious attack on our female employee was shocking and uncalled for."
WATCH the video of the brutal incident below: