Move over, taco licker. There's a new semi-disturbing visual in town.
We'll let the photo do the talking: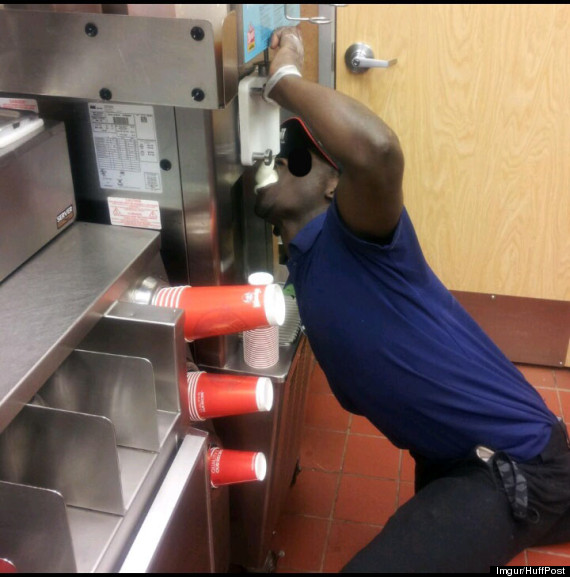 Bob Bertini, a spokesperson for Wendy's, told The Huffington Post that if the photo is real, it is "totally inexcusable," adding, "We're investigating and will take action."
In a tweet early Friday, Wendy's said the employee is no longer with the company:
Is two a trend? If so: TREND ALERT. Perhaps you remember a certain Taco Bell employee who was fired earlier this month after a photo of him slapping his tongue onto a stack of taco shells found its way onto the Internet.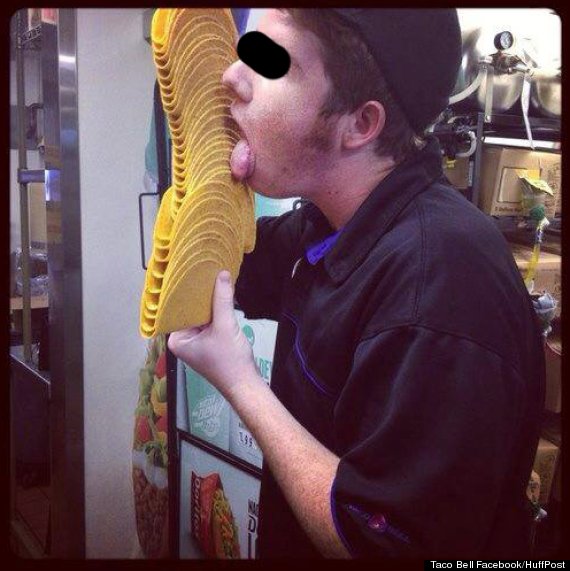 UPDATE: This post has been updated to include a tweet by Wendy's.