Wendy's this year will introduce nationally the Pretzel Bacon Cheeseburger that it has tested in a few markets, according to Janney Montgomery Scott Analyst Mark Kalinowski. The premium, pretzel-bun burger has enough upward sales potential that Kalinowski upgraded The Wendy's Co. to Buy.
"We do not know exactly when this product will go national; Wendy's confirms 'it will be part of our 2013 promotional calendar.' Our best guess is for a Q3 launch, and as such, we raise our Q3 same-store sales forecasts for both North American company-owned and North American franchised outlets by three percentage points, to +5.0%," Kalinowski wrote in a report today.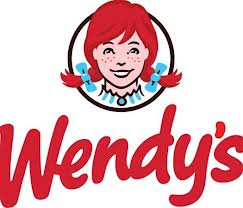 Kalinowski says person with whom he has spoken say the Pretzel Bacon Cheeseburger performed as well during in-store market testing as "any Wendy's test items from the last 20 years."
Last June, Wendy's culinary team said it was considering a pretzel roll for a Pub Club sandwich it was looking at. In January the chain began testing the Pretzel Bacon Cheeseburger in Miami. The dense pretzel bun is the primary difference between this and other premium burgers on Wendy's menu.
But Wendy's executives have said the chain intends to grow its share of the QSR business's premium-price-burger category. Citing NPD/CREST data, Wendy's has claimed an 18% share of that premium niche. Wendy's share was already set to rise thanks to McDonald's decision to drop its Angus Third Pounder line.
Wendy's has introduced premium products Son of Baconator and Bacon Portabella Melt in the past several months. The Pretzel Bacon Cheeseburger is in line with CEO Emil Brolick's plan to succeed by "playing a different game." This means not only adding innovative products but also providing fast-casual-level quality at QSR pricing.