What would you do for a year of chicken nuggets?
On Wednesday at precisely 10:31 p.m., in a tweet that will live on in infamy, Wilkerson tweeted at fast-food chain Wendy's. He asked Wendy's how many retweets would snag him a year of FREE chicken nuggets.
Unflinching and clearly appreciative of the tenacity of the request, Wendy's responded a mere minute later with:
Wilkerson, a hero, responded in kind:
Wilkerson is up for the challenge, although it's unclear whether he knows just exactly what he signed up for.
For reference, the most-retweeted tweet in Twitter history was Ellen DeGeneres' famous Oscars selfie ― which has a mere 3.2 million retweets, as Mashable observed. To get to the Wendy's-required 18 million, Eater crunched the numbers: It would take 5 percent of the entire Twitterverse retweeting Wilkerson to reach his goal.
As of Friday morning, Wilkerson had exceeded 1 million retweets.
If the 1 million retweets weren't evidence enough, Wilkerson's dedication the nugget cause has rallied a serious amount of support.
"Using services that allow you to buy Twitter retweets, the 18 million goal can be accomplished with just $62,000. Please support with anything you can and be sure to retweet his tweet yourself if you haven't already," the page states.
The other $3,000 is unaccounted for, but no matter!
There's also a hashtag, #NuggsForCarter, which has folks from all over getting very excited about Wilkerson's prospective year of nuggets.
Many tweets also tag "The Ellen DeGeneres Show" in an effort to not only convince host DeGeneres to retweet for the cause, but also to invite Wilkerson on her show.
Many have asked Wendy's if they'll give Wilkerson the nuggets now that he's topped 1 million retweets ― an impressive feat in itself. But the fast-food chain appears to be steadfast in its desire for a full 18 million.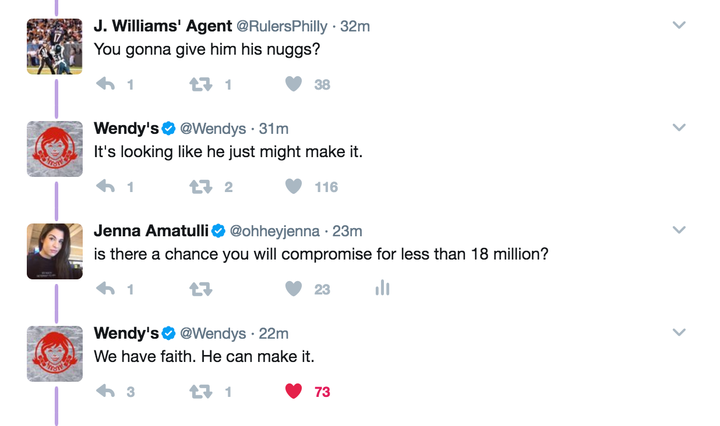 The Huffington Post has reached out to Wilkerson and Wendy's regarding this quest for nuggets, so we'll update this post if they get back to us. A Wendy's representative has stated the company is impressed by what has gone down thus far and didn't expect the tweet to take off the way it has: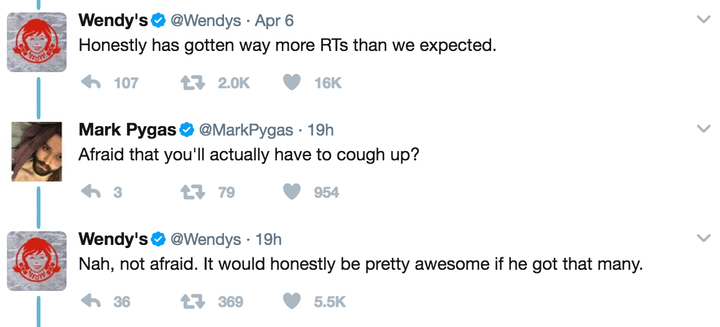 To all you fellow nugget-lovers out there, know this: All you need is a dream.
Keep on tweeting, Carter. We hope you get those nuggets.
Related
Popular in the Community