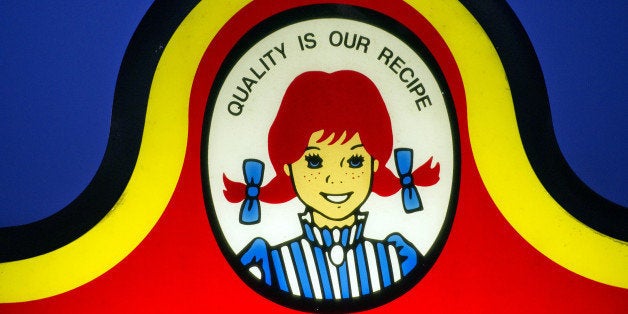 A 6-year veteran Wendy's worker in Alabama is alleging that management fired her for "job abandonment" while she was being treated for an ovarian cyst that would require surgery.
In a lawsuit filed in federal court Friday, Jamila Richey accuses Wendy's of Bowling Green, Inc. of dropping her from the store schedule after two absences due to the cyst. According to Richey, she provided a doctor's note to prove she was sick and would have to be hospitalized.
Richey says in the lawsuit that she learned through coworkers that her manager "told everyone [she] had abandoned her job." After a series of meetings with managers, Richey alleges, she was told "she should not come back to work."
Mike O'Malley, the franchisee of the restaurant, said he had been unaware of the lawsuit or its allegations until contacted by HuffPost. O'Malley said he was concerned by the claims and would try to rectify the situation if they were true.
"We will do the right thing," O'Malley said. "If errors have been made in this particular restaurant -- errors in judgment or otherwise -- we will do the right thing and this employee will be brought back with backpay. I have no interest in having anything but a great place for all of my employees to work at, and that includes this young lady."
Wendy's of Bowling Green is a franchise group that operates more than 30 Wendy's restaurants in Kentucky, Tennessee, Alabama and Indiana. A Wendy's spokesperson did not immediately respond to a request for comment.
Richey claims that Wendy's of Bowling Green violated the Family and Medical Leave Act, the federal law that guarantees workers can take unpaid leave to care for themselves or a family member in certain circumstances. The law's covered situations include "a serious health condition that makes the employee unable to perform the essential functions of his or her job."
Richey says that she became sick with "severe abdominal pains and debilitating cramps" while working on May 15. She left the restaurant to see a doctor, who told her she had a large cyst that would need to be removed, according to the lawsuit. The doctor advised Richey not to work for the next few days, the suit says.
According to the lawsuit, Richey's boyfriend delivered her doctor's note to the restaurant. But when Richey checked the next shift schedule, she wasn't listed for upcoming shifts.
The company "wilfully failed to schedule [Richey] for work after the May 19, 2014 meeting when they found out she was suffering from a serious medical condition and needed surgery," the complaint states.
A lack of job security has been one of the primary grievances aired by fast food workers who've gone on strike in the past two years. Many workers say their schedules are erratic and they can lose their jobs with little or no warning. Most fast food workers also do their jobs without paid sick leave, which would allow a worker to take time off for a necessary surgery without taking a financial hit.
Wendy's itself was not named in Richey's lawsuit since the company doesn't operate the store in question. The franchising system in the U.S. tends to insulate fast food companies from accusations of labor law violations, but recent legal developments could threaten the status quo. The general counsel for the National Labor Relations Board recently deemed McDonald's a "joint employer" alongside one of its franchisees in one of its cases, a determination that could potentially open fast food companies up to new liabilities.
This post has been updated with comment from O'Malley.
Popular in the Community