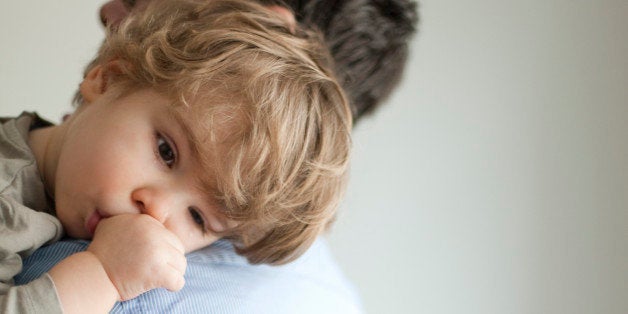 Parenting is a nonstop merry-go-round of comparison, guilt and judgment.
We feel guilty when we screw up. We judge other parents when they screw up. We endlessly compare ourselves to those same parents, unaware -- or, more honestly, unwilling to accept -- that they are experiencing exactly the same trials and tribulations, riding the same roller coaster, as we are.
We pit ourselves against the world, against non-parents and other parents and even our spouses, eliminating the curve and grading everything on a scale of zero or 100, using extreme language in the service of unrealistic standards. In so doing, we isolate ourselves from each other.
It's time we started using our broad assumptions and wild generalizations to be inclusive instead of exclusive. I'll give it a try.
Nobody knows what they're doing. (Least of all parents.)
Everybody's guessing. Everybody needs advice. Everybody hates the advice they get. Everybody wonders how everyone else manages. Everybody manages. Everybody wonders how they'll survive. Everybody survives. Everybody seeks the magic method. Everybody waits for the easier age. Everybody realizes neither magic nor easy exists. Everybody soldiers on.
Nobody's perfect. (Least of all parents.)
Everybody is just doing their best. Everybody is taking it one day at a time. Everybody has good moments and bad ones. Everybody needs a helping hand every now and again. Everybody needs a shoulder to cry on. Everybody needs a stiff drink once in a while.
Nobody knows the trouble I've seen. (Except fellow parents.)
We all have similar challenges. We all have different challenges. We all hate being judged. We all can't help but judge occasionally. We all know we'd handle it better. We all fail. We all vow to do better the next time. We all succeed. We all make it through, for a while. We all get worn down again. We all need a break. We don't all get them.
Everybody makes mistakes. (Especially parents.)
We all do things we regret. We all have breaking points. We all wonder what we're doing wrong. We all have a million ideas. We all wonder what we're doing right. We all have no idea. We all mess up. We all get lucky.
I am a better parent than you. (Today.)
My kid didn't throw a fit today. My kid ate all of his dinner. My kid told me he loved me. My kid actually cleaned up his toys. My kid went to bed without a fight. My kid is perfect.
You are a better parent than me. (Tomorrow.)
My kid is making a scene in the middle of Target. My kid threw his food on the floor. My kid punched your kid at preschool. My kid told your kid he didn't want to be his friend. My kid won't stop screaming. My kid is the devil.
We're all just parents. (Always.)
Everybody's an expert and nobody knows anything. Nobody has the answers and everybody figures it out. Everybody muddles through. Nobody emerges unscathed. Except maybe our kids. Hopefully our kids.
Because behind all the agonizing and self-recrimination and second-guessing and different, trendy extreme parenting techniques we pursued in our attempts to be the best parents in the world -- behind the failure at reaching such an absurd, imaginary goal -- they can tell that we're trying. And they know we love them. And that's often (not always, but often) good enough. So give yourself a break.
We're all in it together. (Until they turn 18.)
Like Us On Facebook |

Follow Us On Twitter |

Contact HuffPost Parents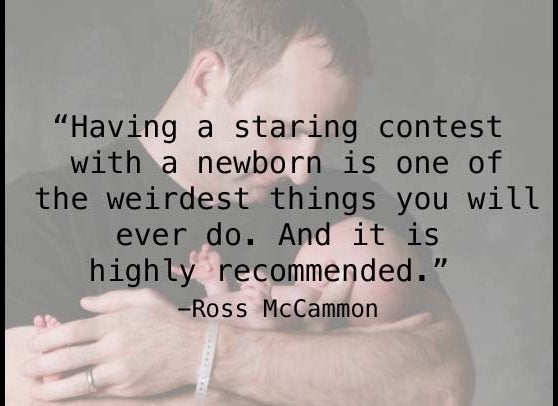 Quotes About Fatherhood
Support HuffPost
A No-B.S. Guide To Life
Related
Popular in the Community