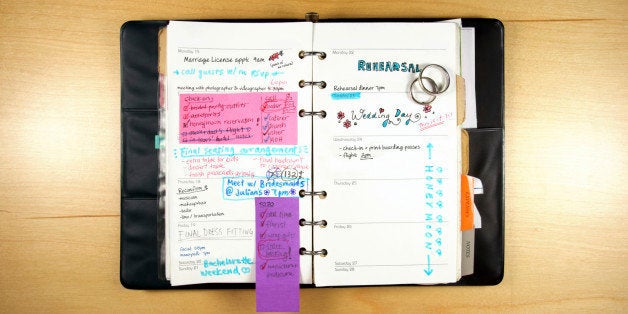 "Hurry up, we're going to be late!"
I say it more often than not. I say it as my husband frantically searches for his keys, as my kids hastily stuff tacos in their mouths, as I scurry to pack the bag, apply lip gloss, fill my tumbler cup with ice, put on my sunglasses and get out the door.
When we are finally in the truck and sailing down the road, the kids are still pulling belts through the loops of their ball pants, I'm sending a text from the passenger seat to let someone know we are on our way and my better half is really trying to refrain from exceeding the speed limit. When everyone is dressed, every message is sent and we are only minutes away from our appointment, I finally relax and gaze out the window. That's when my old nemesis, Worry, pays a visit. Because don't us mothers worry about everything?
And I worry that all this busyness is bad for our family. I worry because that article on Facebook said we need to slow down; to "stop and smell the roses". I worry that we are molding our children into anxious, hurried people who rarely experience quiet, still moments. I worry that we have too much on our plate; that we are being robbed of something. I worry because we haven't had a free night to gather around the television and watch Wheel of Fortune since Vanna had her last face lift.
We always have somewhere to be, and we usually rush to get there. I call out sight words to my son from the front seat. We screech into the ball field parking lot on two wheels. I brush my daughter's hair in the hallway of the auditorium. I learn about their days at school or give pep talks while we walk. I throw my hands up when I realize I ran out of the house and left my wallet on the kitchen counter.
But after I've rounded up the children and devoured a meal in the car, I plop my tired body into the folding chair or on the church pew. I heave a collective sigh of relief when we reach our destination, and I begin to appreciate why we so desperately wanted to get here on time.
This isn't merely busyness. This is life, and we are right in the middle of it. Every practice, every game, every recital, book club, award ceremony, work, school or church function -- that's where our heartbeat is found. That's where my family's memories are being made, despite the fact I was so hurried to get there that I left my phone at home and cannot document those memories on Instagram.
This school, this field, this recital hall, this church building -- these are the places where my children learn and grow physically, mentally and spiritually. They are exposed to all of the biggies in life here -- love, responsibility, commitment, hard work and dedication. We may be putting our shoes on in the car right before we play these sports, learn these Scriptures, volunteer our time, our money or our effort, but we were determined to get here because we wanted to be here; because it's a blessing for us to experience these things. These things are our roses, and we're smelling them as often as we can.
Among the mad dash to turn off all the lights and get out the door, worry may whisper lies that we are being robbed of the precious, quiet, still moments in life. But those precious, quiet, still moments are still there -- on that dusty ball field, while reading that sheet music or listening to that encouraging sermon. Maybe we haven't fully digested our food yet when those moments come, but they do come.
We're busy making memories.