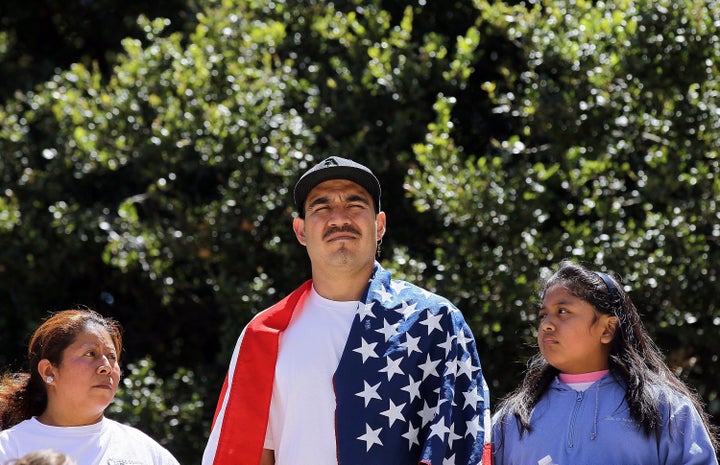 When Mexican-American journalist Ruben Salazar was struck and killed by a tear gas canister while covering the National Chicano Moratorium protest in 1970, controversy erupted concerning the Los Angeles Sheriff's office responsibility for the tragedy.
It took 40 years for the case to be properly investigated. Only a few months ago the Los Angeles County Office of Independent Review concluded that Salazar was not intentionally targeted by the deputies who killed him. During those decades Salazar's image rose to almost mythic proportions, as often happens to those who are perceived as martyrs.
Salazar was the first Latino to cover the Mexican-American community of Los Angeles for mainstream media and the first to break the unofficial embargo that blocked non-crime news from the Latino enclave of East Los Angeles, where I now live. As a columnist for the Los Angeles Times, and as News Director of TV station KMEX, he was fully bilingual and integrated into mainstream America while developing, honoring and maintaining his Hispanic culture. He reported on a community struggling for respect and recognition.
While many of the questions of 1970 remain unresolved and hotly debated, Hispanics in the United States have achieved a great deal of success, making inroads into every aspect of society. As the pace of their growth accelerates, catapulting them into the largest ethnic community in our country, their rate of integration increases. While still lacking sufficient resources, Hispanics register serious advances in educations and business. This year, 32.2 million Hispanics, or 63% of the entire Hispanic population, are online. And while this percentage still pales when compared to that of other groups, according to a report by IAB Hispanic Research Working Group, the rate of growth of online activity among Latinos expected between now and 2015 -- 35% -- is four times faster than that of non-Hispanic Whites.
Latinos are here to stay. That was the call of hundreds of thousands who, in 2006 and 2007, marched all across the nation asking for immigration reform: 'Aquí estamos y no nos vamos,' they chanted. As if they were saying, "We are here. Deal with us. Know us."
Latinos are united by common language, history and culture, as well as separated by vast differences. We are not a homogeneous group. We come here from México, El Salvador, Puerto Rico, Cuba, Ecuador... even from Argentina, my native country. Our interests and needs differ from Los Angeles to New York, from Miami to Chicago. But we are here to stay.
We are differentiated by age: young Latinos who speak more English than their parents tend to use newer technologies and social media, have habits and desires that parallel those of non-Latino youth; older Latinos who speak only Spanish hold onto more beliefs and values from their home countries. We are of course differentiated as well by income and education. Many of us are in desperate need of critical information, guidance, community referrals on immigration regulations, jobs, health insurance and education. And across each of these divides the question of immigration is omnipresent. Many Latinos in this country have a close relative or friend who is an undocumented immigrant, and most Latinos can trace their roots to an immigrant forefather or mother.
Aquí estamos y no nos vamos...
And so, Hispanics are the face of diversity.
All of which makes the launch of Huffington Post LatinoVoices an even more exciting, intriguing, and promising proposition.
Mindful of our strengths and weaknesses, HuffPost LatinoVoices will have to adapt to that which unifies us and that which, as Latinos, tears us apart. In times of xenophobic attacks and distortions of the truth, steadfastly and diligently, we will be supportive of the Latino condition.
In the best tradition of The Huffington Post and AOL, we will strive to make HuffPost LatinoVoices into a source of service to our community across the lifecycle; into a voice that redresses grievances. We will strive to reflect the struggles, successes and failures of this community. And we will be a truthful and thorough showcase of this community for non-Latinos.
But the journey that starts today with the launch of HuffPost LatinoVoices is not entirely new. We stand on the shoulders of giants, our precursors and pioneers. We will respect the tradition initiated in 1808 by the first Spanish language newspaper in the country, El Misisipi, continued in 1892 when José Martí founded Patria and with today's dailies, La Opinión of Los Angeles (1926) and El Diario / La Prensa in New York (1913).
Larger, faster and more inclusive.
HuffPost LatinoVoices, in English.
Recognizing, respecting and celebrating diversity. Like the work of Rubén Salazar. And, like him, bilingual, fully integrated and fully independent.
Popular in the Community