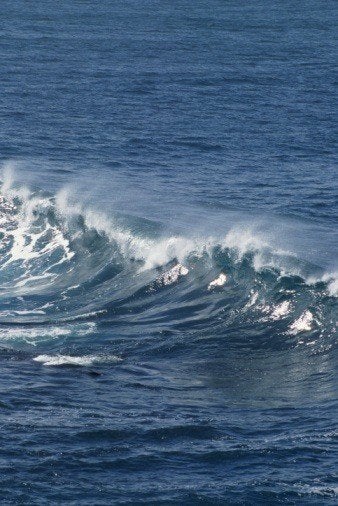 While microfinance in the U.S. has been helping to support small businesses and self-employed Americans for decades, there may be no opportunity like the present for domestic microfinance to energize small business on a much larger scale.
The need is apparent: too many people still cannot find jobs, the income gap is ever-widening and signs of economic recovery remain sluggish. Yet as Arianna pointed out in this section's inaugural post, the "irrepressibly American" spirit of can-do entrepreneurs, hardworking small business owners and brave survivors, marches on. And a growing appreciation for local and community-minded enterprise is taking root.
Spirit, unfortunately, cannot take everyone all the way. Financing is the single most critical need for anyone seeking to launch or maintain a small business. Even in good times, a significant number of business owners were unable to access traditional credit because of the nature of their businesses -- home-based businesses among them -- while others were locked out because they have little credit history, or damaged credit. In the current "risk-averse" environment, even more people are finding it difficult to qualify for traditional business loans.
For many of these folks, organizations such as ACCION are the alternative of choice. A small business loan from a microfinance organization has the potential to make all the difference.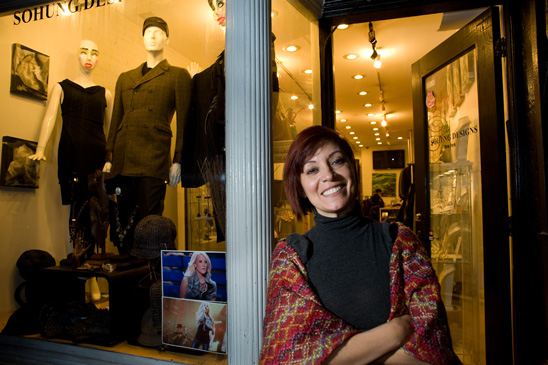 (Pictured above: Sandra Baquero, an ACCION USA client and clothing designer based in New Jersey. Photo credit: Damon Jacoby)
Microfinance organizations in the U.S. like ACCION are making microloans of up to $50k, and small business loans of up to several million. These loans help small companies to start, stabilize and expand, modernize their equipment, and create jobs. Our research has further found that across the U.S., one ACCION loan helps a business owner create 2.4 jobs, in addition to providing a means of income generation to the business owner. These entrepreneurs also provide wages that are, on average, 25 percent higher than minimum wage.
You may wonder why, then, with such amazing results, more people are not aware of ACCION or microlending's long history in the U.S.? Just like many small businesses, we have had to be very resourceful. While we are able to borrow from banks to lend to microentrepreneurs, we depend on the help of others to be sure those in need are aware that we continue to make loans and provide much needed consulting services -- even in these difficult times.
The good news is that awareness of microfinance activities in the U.S. is growing, just as there is an increasing recognition of the vital role small business plays in the health of our economy. ACCION is partnering with inspiring entrepreneurs and successful business leaders like Jim Koch of Boston Beer Company (the producer of Samuel Adams) and designer Tory Burch. Through these relationships, low- and moderate-income small business owners in the food and beverage industries, as well as women entrepreneurs in diverse fields, receive focused support.
Online portals like Kiva have also dramatically broadened funding sources, engaging everyday people as potential donors. ACCION partnered with Kiva.org when Kiva launched in the U.S. just over a year ago. As a primary partner and lender on the ground, ACCION identifies loan recipients and works with them to make their investments a success. ACCION expanded that relationship recently to help businesses in the Gulf Coast region, where small business owners have been hit hard by a series of disasters, from Hurricane Katrina to the BP oil spill.
In fact, ACCION has a history of responding to catastrophic events. After 9/11, ACCION focused on lending millions to businesses in downtown New York City. It was clear then, as it is today, that business-as-usual efforts were not sufficient for getting small businesses what they need. And it is clear that these very businesses can be the engine that drives local economic recovery by generating jobs as well as revenue.
Whether ACCION is at work in New York, Boston, Atlanta, Chicago, San Diego and Miami or across Texas, Louisiana, New Mexico, Arizona, and Colorado, we are driven by a set of common values and beliefs. Our mission is to provide small businesses the access to fairly priced capital and consultative services they need to succeed. We believe this is an effective way to improve the lives of individuals, families and communities, and ultimately our nation's economy.
Because we are so rooted in the communities we serve, we can also introduce ideas to business owners that advance the economy in a socially responsible manner. In some regions of the country, we are connecting hardworking business owners to programs that are available to simultaneously improve their energy efficiency and their bottom line.
Despite the clear need and obvious benefit to our economy, ACCION and other microlenders have reached but a small percentage of the millions of microenterprises in the U.S. Getting the word out -- that we are lending -- is part of our challenge.
In future posts, I look forward to sharing stories of the wide variety of ways in which small business owners and communities are accessing opportunities to achieve greater stability and wealth. I look forward to hearing from you too.
Related
Popular in the Community