Esaw Garner, Eric's widow, painfully recalled the last moments she had with him on July 17, 2015: "I said, 'I love you' and he said 'right back at you'...that was the last thing he said to me."
In a new video published by AJ+ on Friday, Esaw and other family members shared recollections of the beloved family man from Staten Island. Filmed in recent weeks, the video serves as a heartbreaking reminder of the memories Garner's family has from the day of his death, as well as the more uplifting thoughts of him before that fateful day.
"One time, he had live crabs… and he chased us around the house with the crabs.... and we was terrified," Garner's daughter, Erica, recalled with a smirk.
Esaw described a conversation with her husband on the day he died, reflecting on another cheerful memory: "He said 'What you cooking,' and I said pork chops, rice and beans. He said 'Oh, that sounds good,' and I said anything sounds good to you fat boy, that was my nickname for him," she recalled. "I used to call him 'fat boy' and he would look at me and say, 'Well you ain't no small potatoes," she said through laughter.
However, his tragic death also triggers more painful reminders of past conversations they had with him.
"I remember one of our last conversations, he asked me 'What are you going to when I'm gone...I'm not gonna be here forever,' and I just brushed it off," Erica said. "I can't get those images out of my head."
Still, despite the time that has passed, revisiting clips of her father's death still elicits much pain for Erica and her family.
"Yesterday we showed Erica the [video], what broke my heart is when she had to watch footage of her father's death again. She still winces," Fazeelat Aslam, the director of the video, told The Huffington Post. "Despite everything she has gone through, she is so incredibly grateful, because like too many others her voice is not heard and she is fighting everyday to get it out."
"We're gonna keep on fighting, we're gonna keep on doing this," Erica said.
"We did this to let them know we didn't forget and we're never gonna forget. Not just for Eric Garner, [but] for all the people [affected by] police brutality."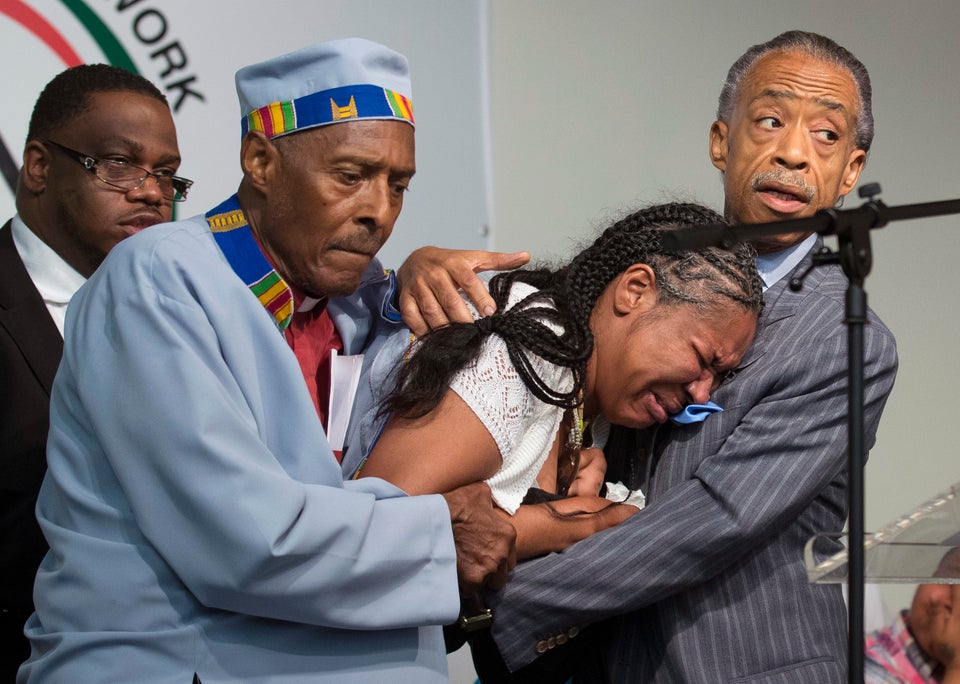 Eric Garner
Popular in the Community