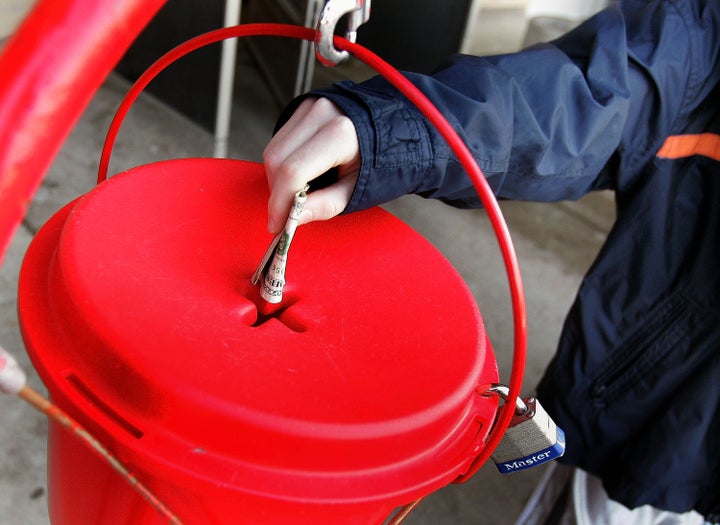 Fans at football games are not chanting: "We're No. 6!" Well, maybe they are in Dolphins Stadium these days, but you get the point. 
 

Miami was once first in the nation in per capita charitable giving and now we are sixth. Sixth. Think of it this way, the cost of just one mojito at a South Beach Club could feed 10 kids at a shelter if put into the right hands.
 

Miami has more than 500 charities and it can be overwhelming when you receive multiple requests for support. We are all inundated with requests for donations. They come through the mail, in your email and via those annoying phone calls that always seem to come during dinner, when you're watching your favorite show or engaging in another pleasurable activity.

There are more than 1.8 million tax-exempt organizations in the United States and most of them are competing for your heart and wallet's contents. The ones you hear and read about -- such as the American Red Cross, The American Heart Association, American Cancer Society, and many, many others are all wonderful organizations that do great things.
The vast majority of charities with a 501(c)(3) designation from the Internal Revenue Service are smaller nonprofits, such as PTAs, PTOs, animal shelters, and Boys and Girls clubs.
Local organizations like the Miami Rescue Mission reach out to the least, the last and the lost. Just $10 can provide meals for one or more homeless families or individuals. This is just one of many local organizations that desperately need your support.
To find out how your favorite charity is rated you can visit the website, http://www.charitynavigator.org. The site rates 52 charities in Miami with one to four stars. You can also track a charity on the site by its name.

When we read about Warren Buffet and Bill Gates giving billions to charity, we might think that our donation of $10, $25, $50 or $100 isn't important.  Nothing could be further from the truth. The billions that are given by a wealthy individuals are given to specific organizations for a specific cause. That's called designated giving. The vast majority of charities depend on the smaller, mojito-level donations. 
America is the most charitable country in the world, so give wisely and remember whatever you give is important. So, put down just one mojito because for many Miami residents, it's already last call.





Calling all HuffPost superfans!
Sign up for membership to become a founding member and help shape HuffPost's next chapter