Hogwarts Great Hall-approved decorations? Check. Harry Potter movie marathon playing in the background? Check. You've got everything ready for the most spectacular holiday party ever, except... those paper plates are really killing your vibe.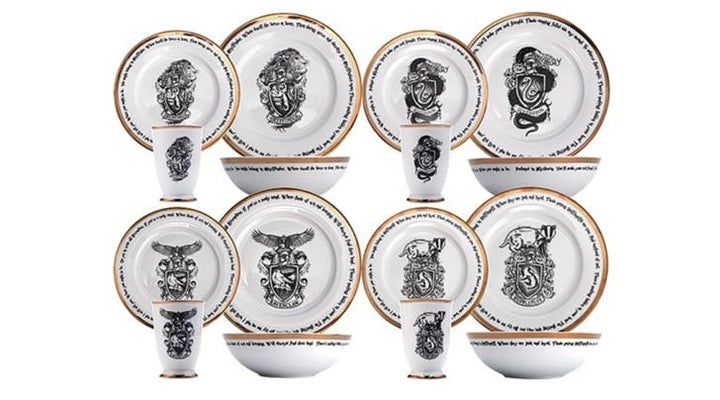 Enter the new Harry Potter-themed dishware from ThinkGeek. At $100, the 16-piece set comes with four complete place settings (dinner plate, salad plate, bowl and cup) with each of the Hogwarts house crests that are essential for the HP-obsessed witch or wizard.
All you need to do is Wingardium Leviosa those candles and make sure Hedwig gets the invites out on time.