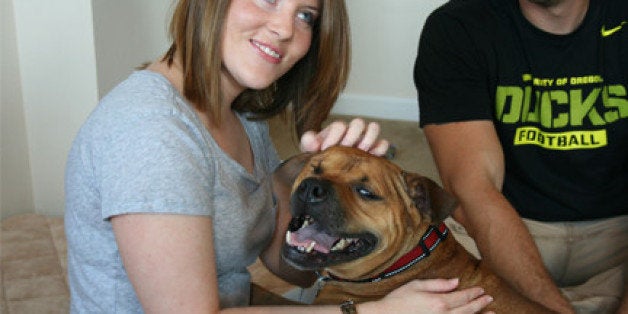 As pit bull people ourselves, we really love this ad campaign.
About a year and a half ago, a Memphis animal rescue group started putting out photos of all sorts of Tennesseans with their pit bulls -- like that lovable guy over to the left here. That's Shaeffer, who was featured with his family, the Suttons, in 2013.
"Shaeffer is a one-eyed tan pit bull who lives with his two parents, two human siblings, and a feline partner-in-crime named Sheldon Cooper," says Katie Pemberton of the Humane Society of Memphis & Shelby County. "Shaeffer is a member of the family -- he even gets his own dog cake for the kids' birthdays!"
The point of the "We're Pit Bull People" campaign is "to change attitudes about this breed," says Pemberton. "If we can show people that there are tons of admirable, upstanding people just like them who have pit bulls, maybe we'll make some progress in changing negative opinions."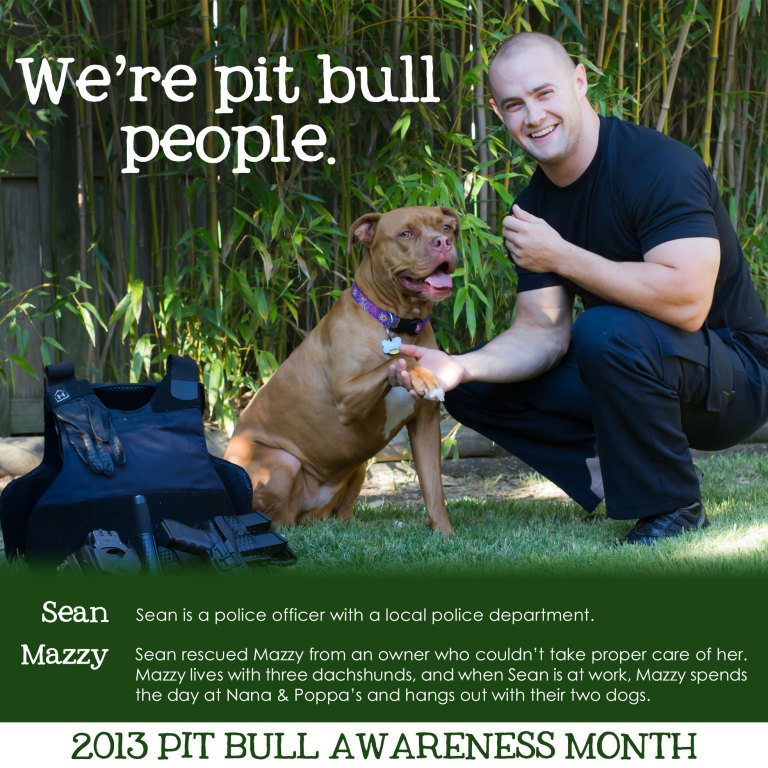 Credit: Wildflowers Photography
Pemberton says that reactions to the pictures have been overwhelmingly positive thus far. If it's hard to measure an exact effect on the pit bull adoption rates -- some one third of the dogs at the Memphis shelter are pit bulls at any given time -- she's heartened that rescue groups in other states have reached out, hoping to do their own "Pit Bull People" campaigns.
She's also hoping to see even more results down the line, with more obstacles to adoption, like landlords who discriminate against dogs by breed, being eased.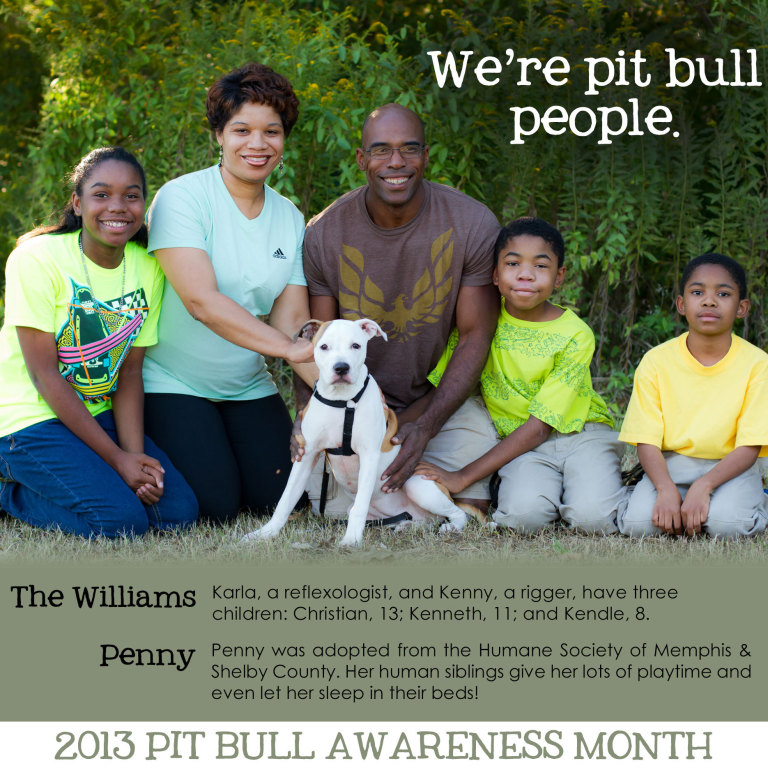 Credit: Wildflowers Photography
"Changing attitudes is a slow process, and we are in it for the long haul," she says. "The biggest thing we want people to understand is that pit bulls are just dogs.
"The way I always respond to people who say they don't like or are fearful of pit bulls is to invite them to come see us and meet some of our pit bulls, or go to any local shelter or rescue organization and spend time with adoptable pit bulls. I guarantee you will leave with a different opinion."
Do you know a rescue group doing great work? Get in touch at arin.greenwood@huffingtonpost.com.
Calling all HuffPost superfans!
Sign up for membership to become a founding member and help shape HuffPost's next chapter
BEFORE YOU GO
PHOTO GALLERY
Animals Who Need Hugs