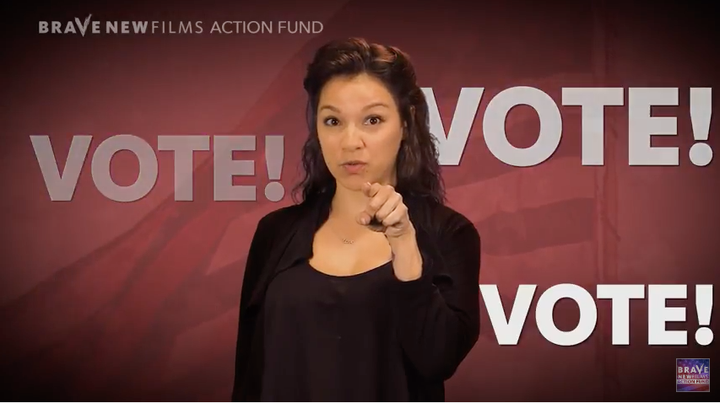 Every election cycle, voters are bombarded with narratives from politicians and community leaders who think they know best when it comes to Latinx and millennial voter turnout, and as we have seen and heard, this year is no different. According to the Miami Herald, the Latino vote in Florida could determine this election. Since 2010, 1.46 million people have moved to Florida, with 51 percent of these residents being Latino. As a Millennial who is also Latina, I am here to tell you that this year our generation will make history.
In 2016, Latinx voters will reach a record high, soaring to 27 million eligible voters and nearly outpacing African American voters, according to a Pew Research Center report released earlier this year. With 40 percent more Latinx voters this year compared to the historic 2008 election, candidates understand the importance of courting our votes.  
The bulk of the Latinx population are increasingly young. Millennials make up almost 44 percent of this community, who will be eligible to vote in the 2016 election. Many of these Latinx millennials, including myself, live in the critical swing states like Nevada, Colorado and my home state, Florida.
Florida voters will not only impact the presidential race this year, but will also shape races up and down the ticket. This year, organizations across the state are working together to mobilize millennials and the Latinx community to turn voter apathy into voter action, and organizing these communities on what matters most, our values.
Yesterday, Brave New Films Action Fund premiered a video, called Take Back Your Voice, that shows the stark difference between what millennials think and what politicians are saying "building a wall" and how our people are bringing "drugs, crime and rapists" to U.S. soil.  
This film shows exactly why it's so important that we turn out in mass this election to elect leaders who do actually represent our voices, our hearts, and our vision for the future of us and our families.
Because when you talk to us, we know what we want. We want to be able to live in healthy and sustainable communities, have financial stability through a living wage, own homes, have access to higher education, afford quality health care and access family leave, and overall have a high quality of life for ourselves and our children's children!
The only way we can make this vision a reality, is by showing up to the polls on November 8 and vote for people for who share our collective vision, respect our voices, and are ready to fight for our needs at the local, state, and federal level.
So, help us spread the word and share Take Back Your Voice today to get our voice back this November!
For more information on Organize Now, click here.
REAL LIFE. REAL NEWS. REAL VOICES.
Help us tell more of the stories that matter from voices that too often remain unheard.
BEFORE YOU GO
PHOTO GALLERY
Latino Celebrities Explain Why They're With Hillary Clinton