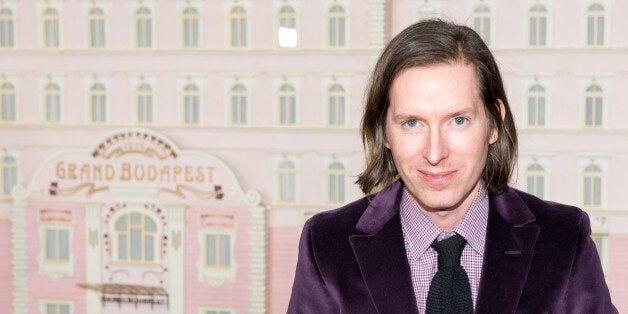 Predominantly set in the fictional Republic of Zubrowka in the 1930s, the film follows the title institution's head concierge, M. Gustave (Ralph Fiennes), and his adventures with Zero, the lobby boy (Tony Revolori), after the death of one of the hotel's eldest patrons (Tilda Swinton). Wrongly accused of her murder, Gustave goes on the run in an attempt to clear his name and avoid the ZZ, the film's version of Nazi SS soldiers. There are death squads, gun fights and enough conversations about travel documentation to rival "Casablanca." Alexandre Desplat's score makes great use of the zither. All that's missing are appearances by Peter Lorre and Sydney Greenstreet (Bob Balaban and Bill Murray will have to suffice).
"With this one, even though it's an invented country and an invented war, it's still pretty clear which historical moment we're talking about. The references are pretty straightforward. I've never quite had that before," Anderson, who has cited author Stefan Zweig, the films of Billy Wilder and Ernst Lubitsch and even Hannah Arendt's "Eichmann in Jerusalem" as inspirations for "The Grand Budapest Hotel," told HuffPost Entertainment.
It's not the only new wrinkle for Anderson: "The Grand Budapest Hotel" stands as Anderson's first solo screenwriting credit, though not because he worked alone. Anderson hatched the story for "The Grand Budapest Hotel" with his long-time friend, Hugo Guinness. (Gustave is based on a man they used to know.) The result is Anderson's most violent feature yet: one character, before his death, loses fingers; another character is decapitated off-screen. Unlike Anderson's last film, "Moonrise Kingdom," the film is low on sentimentality.
"Even though the violence has nothing to do with the war in our story, I think it's probably the reason why I was thinking that way," Anderson said. "Because we were describing a time and place that was going to enter into this terrible brutality. This maybe is our way of representing it."
Yet despite that departure and an acknowledgment that he starts each film from scratch ("It was like I was doing a completely different thing"), "The Grand Budapest Hotel" is still an unmistakable Wes Anderson movie. It contains the meticulous shots and color palette that have come to stand as the director's trademarks. The cast, too, is filled with the usual coterie of Anderson collaborators: Swinton, Murray and Balaban make return appearances, as do Owen Wilson, Jason Schwartzman, Jeff Goldblum, Willem Dafoe, Edward Norton, Adrien Brody and Harvey Keitel. Beyond the surface, however, is a key theme that signifies "Grand Budapest Hotel" as part of Anderson's growing oeuvre. The film is built around the mentor relationship Gustave has with Zero, a connection that Anderson has explored with varying degrees of focus in his seven previous features, "Bottle Rocket," "Rushmore," "The Royal Tenenbaums," "The Life Aquatic with Steve Zissou," "The Darjeeling Limited," "Fantastic Mr. Fox" and "Moonrise Kingdom."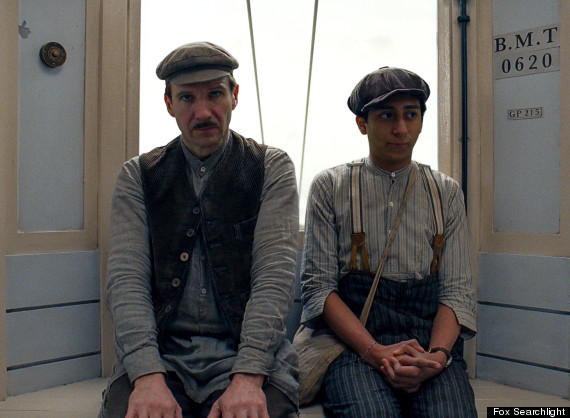 Ralph Fiennes and Tony Revolori in "The Grand Budapest Hotel"
"Some things I know I'm repeating," Anderson said when asked why that particular kind of coupling is so commonplace in his work. "It's not like I necessarily made a choice that I would like to do this again. It's sometimes just that I don't have an alternative. It's the way I like the most. I could do this other thing, but I don't really like it as much. I've done eight movies, and you go back to the well a certain number of times and some things are going to start to be familiar. I also equate it to handwriting. Your personality comes through in a way. You don't really control your handwriting. I feel a bit like that with the whole process of making the movie."
According to Anderson, his process hasn't changed very much as he's gotten older. "Owen, on the set of this new one, was saying he was surprised at how much I seemed not to have grown more relaxed," Anderson joked. The 44-year-old director said wants his set to be an inclusive environment, one where the actors are able to have a rewarding and different experience. "I feel like I'm the one who has to make it happen fast," he said.
"A lot of the ways I chose to do things in movies are really just because it might be more fun that way," Anderson said. He then briefly paused: "Maybe I'm wrong about this. I was going to say if it's not fun it probably won't be good. But that's not necessarily true. People have miserable times making movies and they make masterpieces."
Before You Go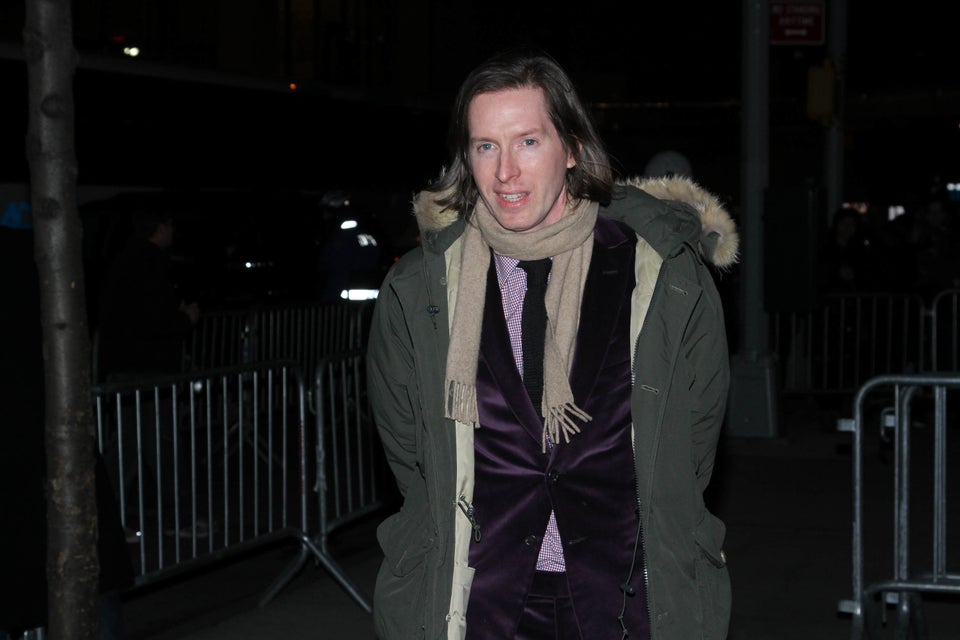 "The Grand Budapest Hotel" Premiere
Popular in the Community