Friends of Jon Sukarangsan and Jess Lau are always calling them the "creative couple." So when it came time to send out save-the-dates for their September 2015 wedding, they knew a run-of-the-mill paper card just wasn't going to cut it.
Instead, the Manhattan couple decided to do something more original. They shot, starred in, directed and edited their own save-the-date video in the style of director Wes Anderson, who is best known for films like "Rushmore," "The Royal Tenenbaums," "Moonrise Kingdom" and "The Grand Budapest Hotel."
"We don't always have the same taste in everything, but one thing we always agree on is that Wes Anderson's aesthetic is brilliant," the bride-to-be told The Huffington Post. "It's his mix of style, music and vintage design. And that amazing color palette! We hope we did it some justice, and definitely took cues from his films, while trying to put our own spin on it."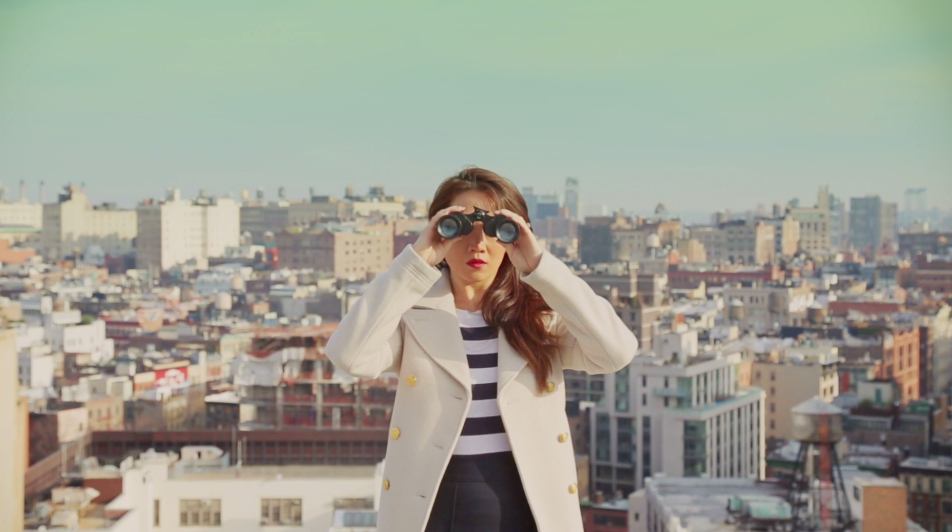 Courtesy of the couple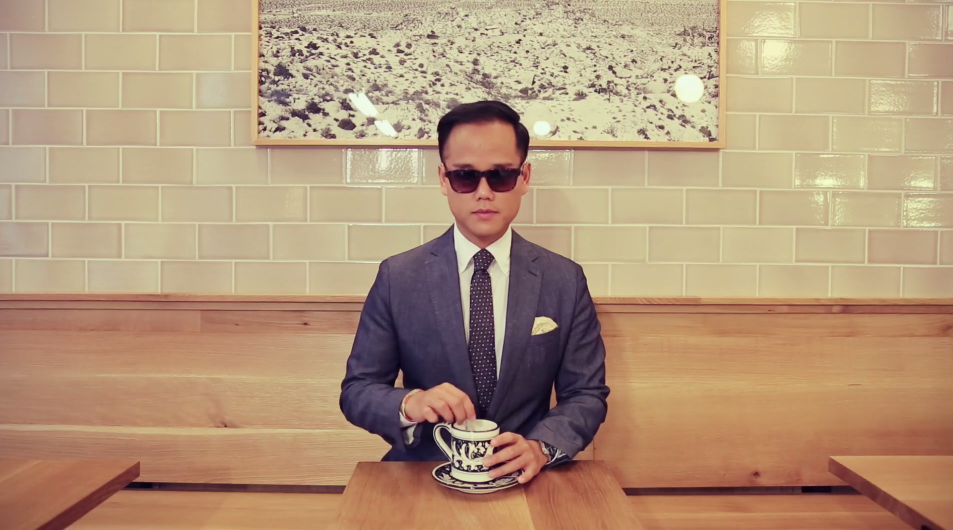 Courtesy of the couple
The rest of the video is an homage to the couple's interests -- old Hollywood movies, cocktails, traveling and, of course, food. They interspersed those shots with home video footage from vacations they've taken together to places like Newport, Rhode Island, Hudson Valley, New York, The Grenadines and the Virgin Islands.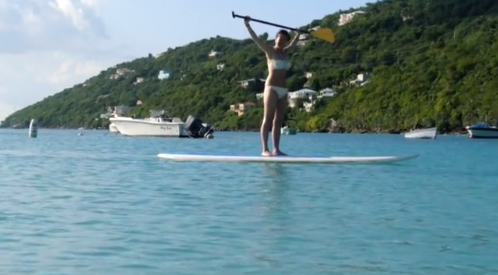 Courtesy of the couple
Both the bride- and groom-to-be work in marketing for creative fields and have experience with art directing and styling shoots; Lau is a brand manager at Skinnygirl and Sukarangsan does marketing at Edelman Digital. In her downtime, Lau works as an interior designer and Sukarangsan launched a men's accessories brand on the side.
Now the couple, who got engaged in August 2014, lives together in Battery Park City where much of the video was shot.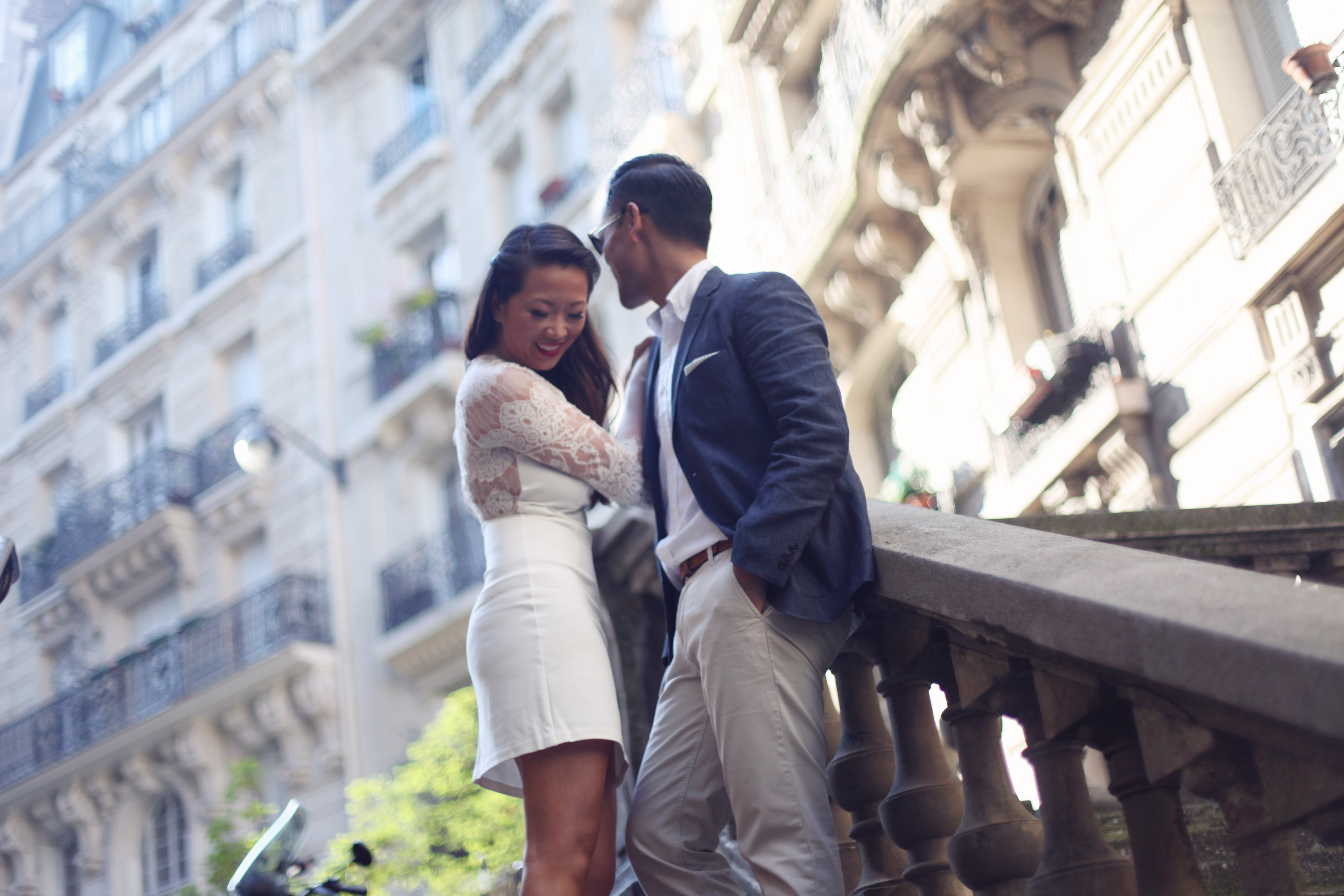 The couple at their engagement shoot | Credit: Audrey Rogers

They first met in 2008 when Lau was the president of a nonprofit that threw social fundraising events for New York City charities. Jon came to one of the events and then decided he wanted to get more involved in the planning side of things. After one such fundraiser, the pair, who was "just friends" at the time, grabbed pizza together. The owner of the restaurant asked Sukarangsan, "Who's that, your wife?" His reply? "Not yet." (For more on their love story, check out this awesome comic that the groom-to-be created for their wedding website.)
"That was pretty much the beginning [of our relationship] and that was five years ago," Lau told HuffPost. "It took about six months of spending time together before we started actually dating. After a while, I grew impatient and just asked Jon if there was something going on here."
The couple plans to tie the knot this fall on September 19, 2015 at Ashokan Dreams Bed & Breakfast in the Catskill Mountains in New York State. If their save-the-date and wedding website are any indication, this is going to be one hell of a wedding.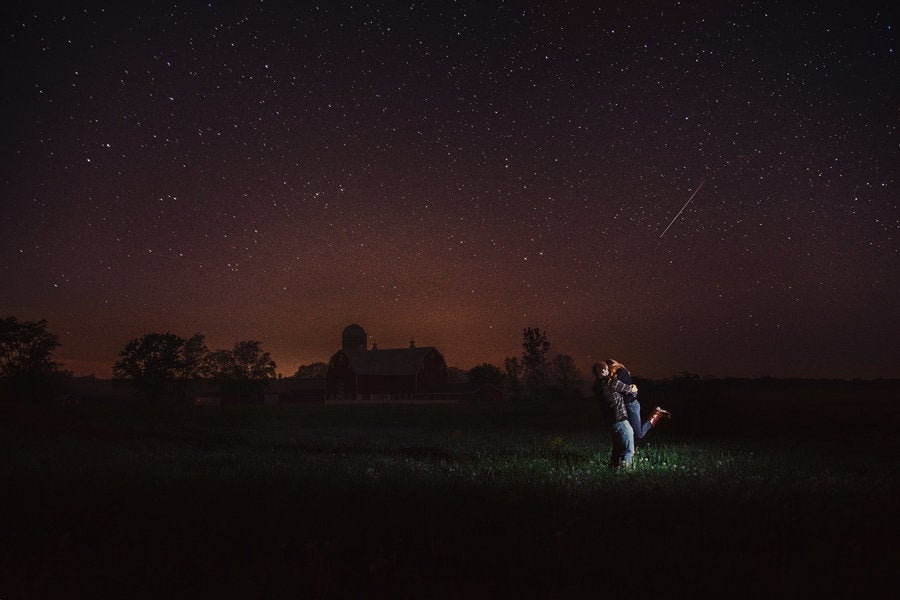 Stunning Outdoor Engagement Photos