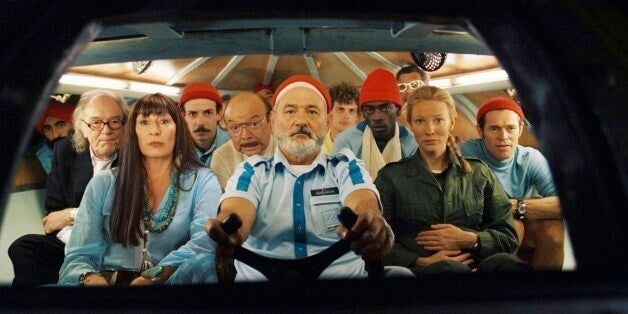 "The Life Aquatic with Steve Zissou" never rates as high on the list of best Wes Anderson movies as it should. That's a shame for a myriad of reasons, not the least of which being that the 2004 film includes what is perhaps the director's finest moment: the discovery of the film's Moby Dick, the jaguar shark.
"I wonder if it remembers me," Bill Murray's title character says to a majority of the film's principal cast after laying eyes on the monstrous beast that had killed his partner and friend. As Sigur Rós' song "Starálfur" plays on the soundtrack, the beauty and melancholy of the entire episode brings Zissou to tears.
"The submarine itself was kind of a fire hazard. It was a dangerous thing," Anderson told HuffPost Entertainment about the sequence, which features Murray, Anjelica Huston, Willem Dafoe, Jeff Goldblum and future Best Actress winner Cate Blanchett. "They were all sealed up in it. This was in Italy and there was no plan. 'What happens if these lights start melting the thing? It's going to take us 30 minutes to get these guys out of the canister.'"
According to Anderson, the shark itself was a marvel of complications as well. "The puppet of the shark -- it's a stop-motion puppet -- was very big. Henry Selick, who was doing the animation, said it was and is the largest stop-motion puppet anybody ever made," Anderson recalled. The director, however, said he had no idea what happened to the puppet after filming ended.
As for the deeper meaning of the jaguar shark discovery, Anderson is still happy for it to remain vague. "I remember Scott Rudin, our producer, saying to me when I was writing it, 'What is the metaphor with the shark?'" Anderson said. "I said, 'I don't know but I like that we're thinking of it as a metaphor. Let's just let it be a metaphor.'"
Anderson's latest film, "The Grand Budapest Hotel," is out in theaters now.
Before You Go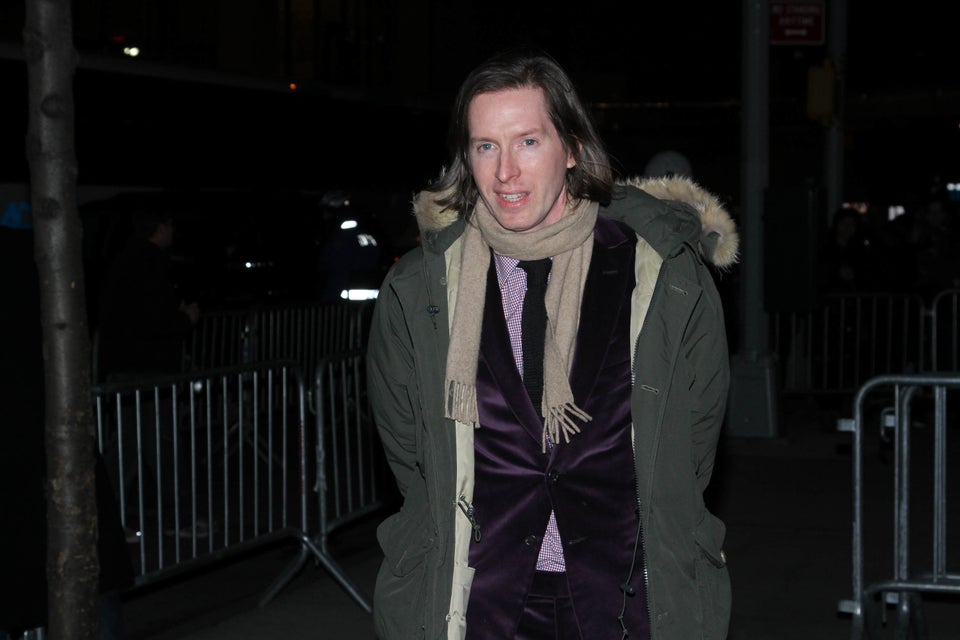 "The Grand Budapest Hotel" Premiere
Popular in the Community