Here's indisputable evidence that moms are the best -- even when they're not our own.
Wes Monroe, a freshman at Iowa State University, lost his wallet last month on the way to class one morning. He forgot it on top of his car while filling up gas, and it fell onto a nearby entrance ramp as he drove onto the highway, he told The Huffington Post via email.
The wallet was later discovered by Laura Diers, a mother of four from Boone, Iowa. She found the wallet mostly empty but was able to determine its owner from the driver's license and college ID it contained. Diers decided to return the wallet to its young owner -- but not before slipping in a $10 bill and writing Monroe a note with some motherly advice.
(Story Continues Below)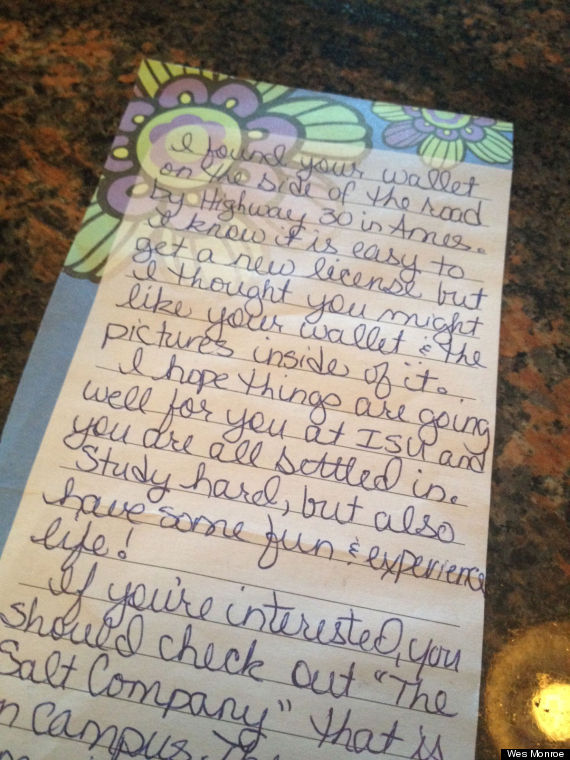 She even included some encouraging words from 'Chicken Soup for the Soul' writer Jack Canfield:
It's time to quit waiting for …

Perfection

Inspiration

Permission

Reassurance

Someone to change

The right person to come along

A more favorable horoscope

The new administration to take over

An absence of risk

Someone to discover you

A clear set of instructions

More self-confidence.

Get on with it already!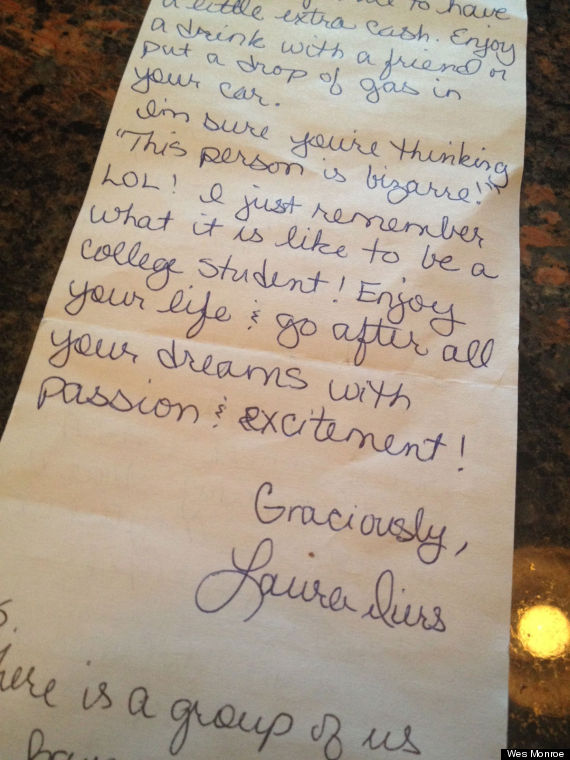 Monroe told HuffPost that what stood out to him most about the package he received was Diers' kindness.
"I wasn't expecting to get [the wallet] back at all so I was amazed when I did," he said. "I thought it took one amazing individual to do something like she did."
Before You Go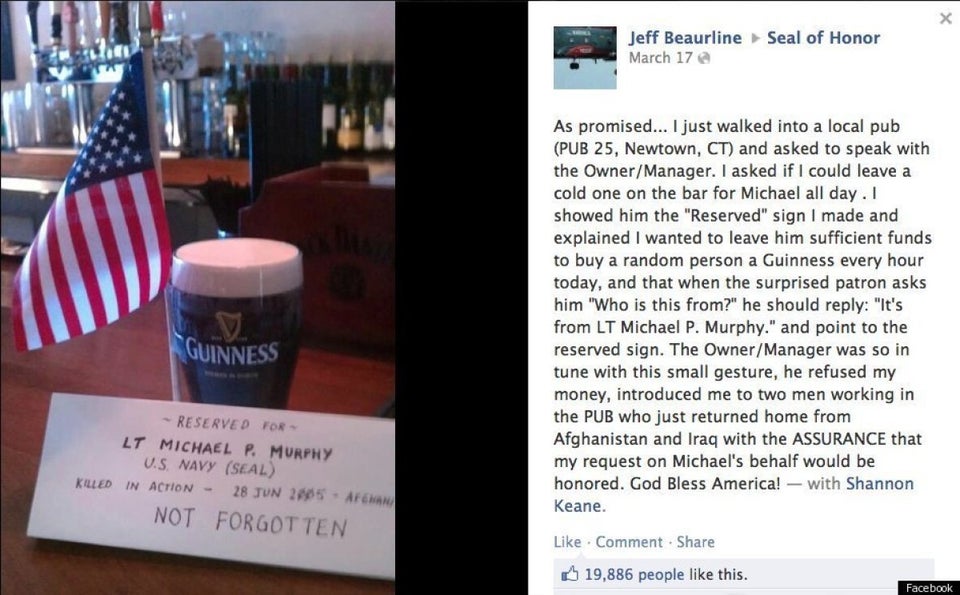 Random Acts Of Kindness