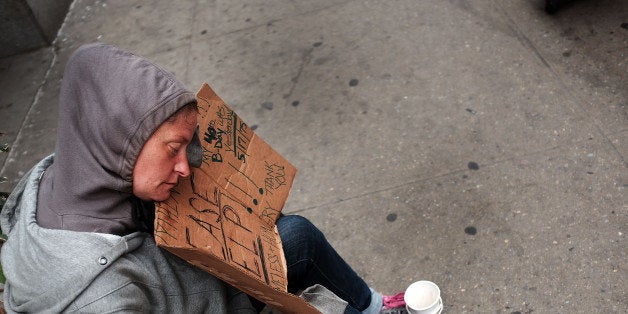 Advocates and politicians have long questioned whether giving money to homeless people enables destructive habits or is just a kind act that deserves praise. But a new charitable app could satisfy those on either side of the debate.
After helplessly watching New York City's homeless figures shatter records, three tech gurus came together to develop an app that would allow passersby to make a meaningful difference in the lives of people on the streets.
When a New Yorker spots a homeless person who needs help, she can promptly pull up the WeShelter app and unlock a donation from a corporate sponsor, which supports the group's local partner nonprofits. The passerby can also go one step further and contact 311 through the app, connecting with an outreach operator to get help for that specific person, according to the organization's website.
In December, the number of people in the Big Apple living without stable shelter reached an all-time high when figures topped 59,000, the New York Daily News reported.
"The way we look at it, right now we have hundreds of thousands if not millions of people walking around the streets of cities, and because they don't have any way of doing something, they don't do anything," Ilya Lyashevsky, one of the founders, told City Lab."When people engage in a digital way, they are more likely to engage in other ways. We don't want people to stop at tapping the button."
Find out more about WeShelter and how you can get involved.
To take action on pressing poverty issues, check out the Global Citizen's widget below.
Related
Before You Go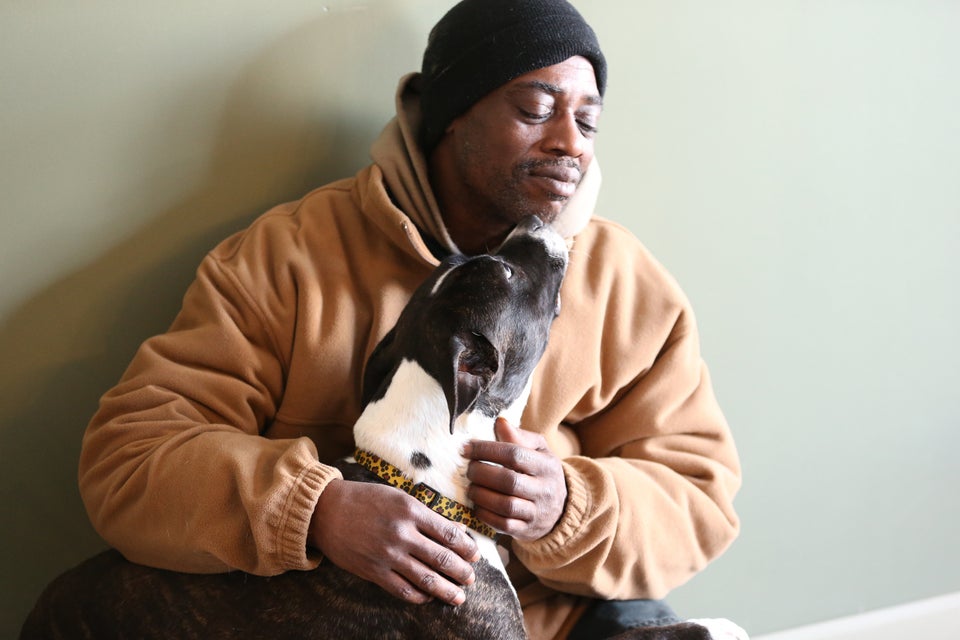 Homeless Man Refused To Abandon His Dog