Though DC hasn't come out and explicitly said so, Wonder Woman #15 features a new character that has some uncannily similar characteristics (and nearly identical physical appearance) to Willis.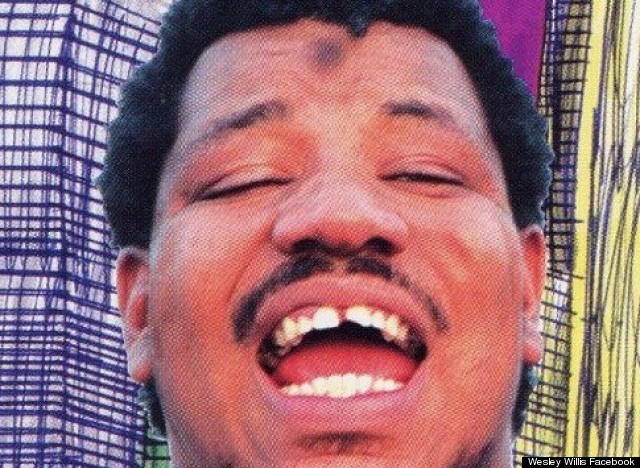 The issue introduces Milan, a half-mortal son of Zeus; in the 2011 relaunch "The New 52," Wonder Woman went from being an Amazonian warrior princess to the daughter of Zeus and Hippolyta, making Milan the heroine's half-brother.
In addition to the fondness for head-butting (Willis had a callus on his head from repeatedly head-butting fans), the Milan comic character speaks much like the real-life Willis, as WBEZ notes:
"[Milan] characterizes good experiences as 'joy rides' and bad ones as 'hell rides'; is tortured by demons in a way that recalls the suffering of many schizophrenics and shouts "Rock on!" in celebratory moments."
Calling all HuffPost superfans!
Sign up for membership to become a founding member and help shape HuffPost's next chapter