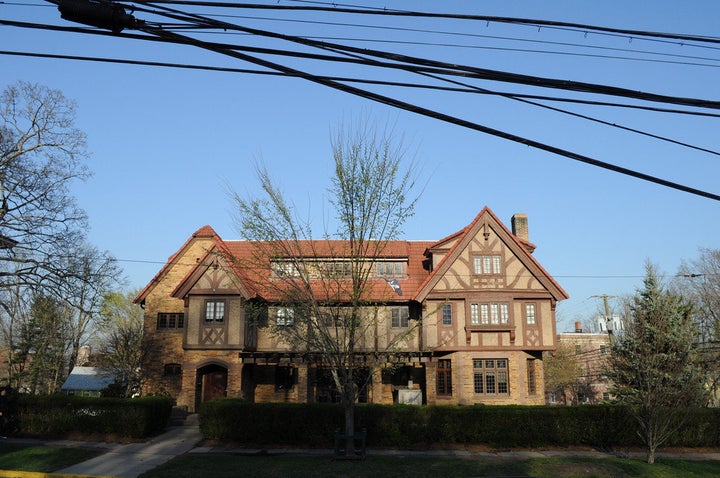 A former student at Wesleyan University in Connecticut has filed a federal lawsuit against the school claiming it failed to protect her after a sexual assault at a fraternity's Halloween party two years ago.
A Maryland woman identified as "Jane Doe" in the 27-page lawsuit filed Friday in a U.S. District Court in Connecticut charges Wesleyan with violating Title IX, the federal gender-equity law. She claims the university failed to warn students about the troubling past of the Mu Epsilon chapter of Beta Theta Pi fraternity. The lawsuit claims the frat was a known "Rape Factory" on campus, according to the Hartford Courant.
"[Wesleyan] acted with deliberate indifference towards the rights of Jane Doe and other female students to a safe and secure education environment thus materially impairing Jane Doe's ability to pursue her education at Wesleyan in violation of the requirements of Title IX," the lawsuit claims. It adds the university failed "to warn or otherwise take corrective action" against the fraternity that could have prevented the assault.
The lawsuit says that Wesleyan warned students in an email in March 2010 to stay away from the fraternity, saying that the school "could not ensure students' safety on the premises." Jane Doe, a freshman in the fall of 2010, was unaware of that warning from seven months earlier and went to the frat house's Halloween party on Oct. 30, 2010, and was raped in a locked room, the lawsuit says.

The lawsuit says that she told the resident assistant in her dorm about the assault the next day, Oct. 31, but that the resident assistant did not call police, campus safety officials or school administrators. Jane Doe was unable to officially report the assault until Nov. 1, 2010, because the student health services were closed on Oct. 31, 2010, which was a Sunday, the suit said.
In February 2011, Wesleyan targeted the Beta house when it announced, "Students will be prohibited from residing in - or using for social activities - houses or property owned, leased or operated by private societies that are not recognized by the university." FIRE, a free speech advocacy group, criticized the decision as a "threat to freedom of association."
After the incident, UPI reports that Doe's identity became known, and protesters picketed outside her dorm. Doe transferred to another school.
The Courant reports the lawsuit also names the Mu Epsilon chapter of the fraternity and the Raimond Duy Baird Memorial Association, owners of the fraternity house property.
A Wesleyan spokesperson declined to comment Monday when reached by The Huffington Post.
UPDATE, 5:35 p.m. -- The national Beta Theta Pi office based in Oxford, Ohio released a statement condemning O'Neill's behavior as "horrendous" and said he "affected in an extremely negative manner both a young woman in the prime of her life and 64 Beta Theta Pi students unassociated with and unaware of his atrocious actions." Senior staff leadership flew to Connecticut Sunday.
Beta Theta Pi has long prided itself on the respectful treatment of all women – at all times. With hundreds of women serving as chapter advisors, house directors and educational faculty to 8,000 undergraduate Beta students across North America – a practice fully employed by the Fraternity since inception of Beta's award-winning Men of Principle initiative in 1998 – and a full roster of women working in senior-level management positions at the Fraternity's international office in Oxford, Ohio, Beta has a long-standing culture and reputation of inclusivity, respect for all and a pointed focus of developing character and integrity in its members. Beta's five core values are explicit and have been public since 1879: Mutual Assistance, Intellectual Growth, Trust, Responsible Conduct and Integrity.
Wesleyan junior and Chapter President Elliot Albert pledged their frat will treat women with "respect and dignity" at all times.
"The deplorable actions taken by Mr. O'Neil, a non-member, do not align with the attitudes and values of our Fraternity," Albert said. "We offer our support to the victim and will continue to partner with Wesleyan's Sexual Assault Response Team (SART) and Counseling and Psychological Services (CAPS) in order to stress the value of positive and healthy relationships on our campus and in our community. Our thoughts and prayers are with the victim."
Before You Go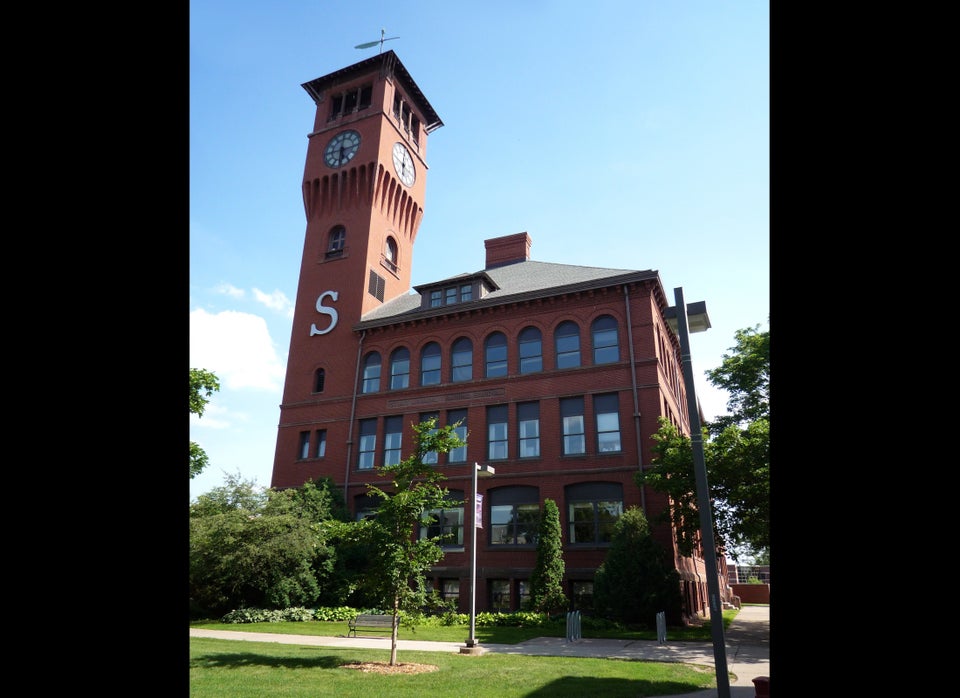 Most Dangerous College Campuses: According To The Daily Beast's Analysis
Popular in the Community