Ubiquitous mangoes, grandiose mosques, endless coastlines and welcoming locals are the core images that come to mind when I reflect on the three months I spent in West Africa. Here are some of the highlights from each country.
Senegal
"Welcome to Senegal," greeted locals every day during my month in this friendly and inviting country, hailed by U.S. President Barack Obama as a beacon of Democracy during his visit there in June 2013.
Upon arrival, I was struck by the cultural contrasts of the capital city Dakar: women with long, flowing colorful dresses toting impressively large baskets on their heads, and women who looked like they hailed from New York, donning stylish tight jeans, glittery high heels and tank tops. Ornate, gold-rimmed mosques sat in between snazzy nightclubs and pizza parlors populated by students. Senegalese men seemed to run everywhere, including up and down the steps of the African Renaissance Monument perched on a high hill.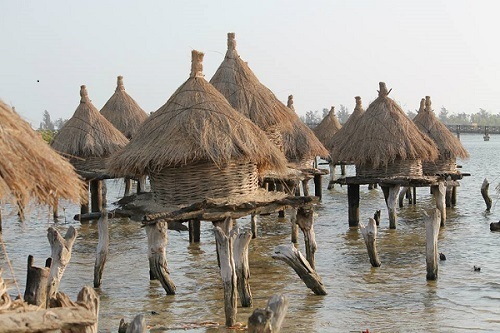 In the idyllic N'gor neighborhood where I stayed, I could hear the call to prayer five times a day, fringed at 5 a.m. with the incessant cry of roosters. Touristy but tasty restaurants such as La Madrague lined the scenic coasts, while outside street vendors sold French-influenced street food, such as omelet and a spicy fish curry in a baguette, at a fraction of the price.
A 95 percent Muslim country, Senegal still has a pronounced and colorful Christian community. Situated an hour from Dakar is the Keur Moussa Monastery, where Gregorian monks chant prayers in Wolof, the country's official language. An unique island composed entirely of sea shells in Joal Fadiouth features one of the world's few Christian and Muslim graveyards.
West Africa, unlike East and South Africa, is not known for safaris. But it's worth making the 10 hour bus trek from Dakar to visit Niokolo Park in northeast Senegal (near Tambacounda). There, you'll see a myriad of monkeys, rhinos and bird species.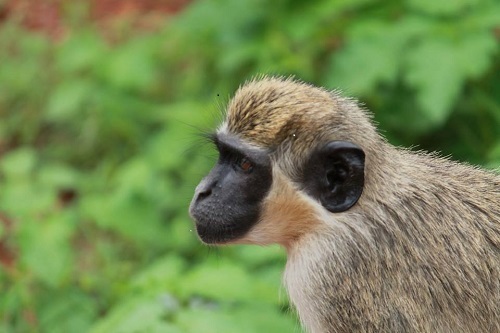 Cape Verde
A series of 10 islands, Cape Verde, situated 350 miles off the coast of Senegal, can feel like a colorful mix of Western Europe and West Africa. In the larger towns, there are cobblestone streets boasting views of the iridescent azure sea. Dogs and cats pace the premises of breezy outdoor cafes, beseechingly gazing at customers. Cape Verde is the birthplace of singer Cesária Évora, and music resonates everywhere: from the guitarists on the street, to well-known acts every night at 5tal da Musica in the capital of Praia, to the blasting radio of packed taxi vans that wait and wait until they are full to depart.
I took a ferry to Fogo, an idyllic island that boasts the country's largest mountain and active volcano, the nearly 10,000 foot Pico do Fogo. We hired the required local guide, and trekked to the top of the towering, rocky peak, which overlooks a sprawling valley of wine grapes and coffee beans. These crops are served in the tiny town of Chã das Caldeiras' charming cafes, which serve nighttime candlelit meals not by choice, but by lack of electricity.
Fogo's capital of São Filipe is a beautiful wind-swept villa where fresh seafood and dance nights at local clubs abound. Ferries regularly set sail for Brava, Cape Verde's smallest island and greenest island filled with windy hiking trails.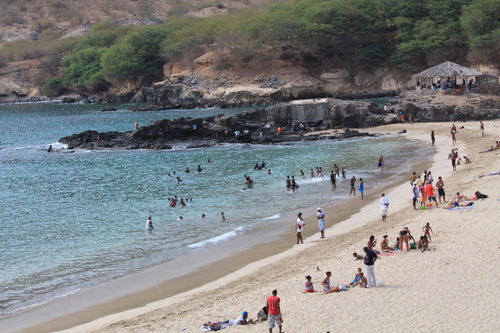 The Gambia
"Gambia: The Smiling Coast of Africa," boast many bumper sticker-esque signs in this tiny sliver of a country situated in the middle of Senegal. It's not much of an exaggeration. Even when I visited in the predominantly Muslim nation in the midst of Ramadan, with the hot sun bearing down on their fast, locals were warm and welcoming.
Filled with beautiful beaches, lush green, monkey-filled forests like Bijilo Forest Park, walkable urban centers such as Serrekunda, and delicious and cheap dining options liked the famous Ali Baba, Gambia is a budget traveler's paradise. And it's safe. "It's the only West African country you can walk alone as a woman on the street at 5 a.m. with nothing bad happening to you," my Banjul-based tour guide Albert assured me, even though I never tested his hypothesis.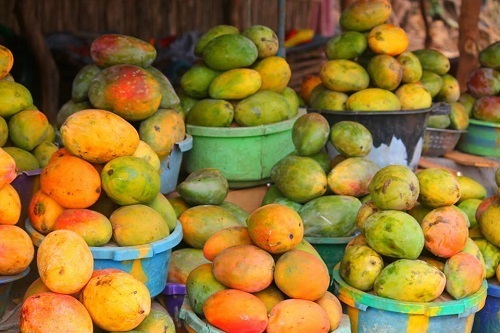 Head to the colorful, bustling Royal Albert Market, where a salty sea smell drifts through the air, before enjoying fresh squeezed mango juice and Sailors Restaurant. The popular eatery looks out to a sprawling sandy beach with azure water so warm and clean that you may end up swimming in it for two and a half hours, as I did.
For another watery experience, take a ferry cruise down part of the 700 mile long Gambia River, stopping into sleepy but quaint Janjanbureh, the oldest town in Gambia.
Guinea-Bissau
My initial introduction to Guinea-Bissau was a long, surprisingly smooth road lined with cashew trees, the country's main export crop. People sold brimming bundles of the fruit all the way to Bissau, the capital, where it is often fermented and drunken in chic cafes like Kalliste as "grey wine".
Guinea-Bissau is not your typical tourist destination. Most of the country lacks running water and electricity. Arriving during the rainy season, I saw women and children running nearly naked into the street, soap in hand, to take advantage of the free showers.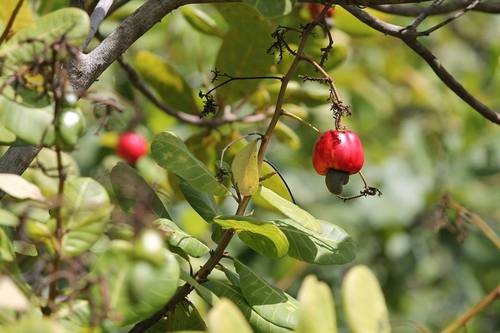 Despite being one of the poorest countries in the world (number 211 in GDP per capita, according to the CIA World Factbook), its hotels and restaurants often sport Western prices. Stay at the medium priced Pensao Creola, a cozy, locally-run inn in the center of Bissau for a room with electricity (a rare find in the capital) that runs about $35 a night for a room.
Walk to Bissau's bustling harbor, and take a ferry to the island of Bubaque. I sat, a bit cramped, between two fellow passengers: a pig and a goat. The next day, we biked the 37 kilometer round trip journey across the island, midway reaching a spacious, sandy beach overlooking an endless iridescent sea.
"If there is a tropical paradise, this would be it," I thought, stretching my tired legs into the warm sand.
Photos courtesy of Rachel Stern.