It was time to reflect back to the 70s as the Costume Council of LACMA, with the support of Dame Elizabeth Taylor, Elizabeth and David Netto, Katherine Ross, Cameron Silver, Angelique Soave, and Alexandra Von Furstenberg, presented the west coast premiere of ULTRASUEDE: IN SEARCH OF HALSTON.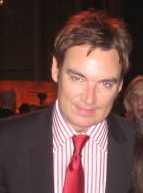 Whitney Sudler-Smith
The documentary by Whitney Sudler-Smith took us back on a journey with America's first celebrity designer, Halston. It was Halston, they said, who gave birth to ultrasuede in the U.S. It was Halston, himself who said, "You are as good as the people you dress."
The film starts with Liza Minnelli, wearing her velvet Halston pants, talking about her personal relationship with the designer. Minnelli wore a yellow Halston dress when she accepted the Academy Award for Cabaret. We are reminded that Halston created the first pillbox hat for Jackie Kennedy for the Presidential Inauguration.
From his start at the Halston department at Bergdorf Goodman, where women were required to wear hats, through the decadent days at Studio 54, the film covered it all. Clearly, the 70s belonged to Halston.
Even Billy Joel shared his experience with the designer, who was mentioned in his hit song Big Shot from his 1978 album, 52nd Street.
Among the others interviewed, Sex and the City stylist Patricia Field shared her story on how she dressed Sarah Jessica Parker in Halston in an episode where Carrie was dating a politician. Field said, "It was a play on Jackie O."
After the film screening, guests attended a reception in the Los Angeles Times Center Court at the Los Angeles County Museum of Art.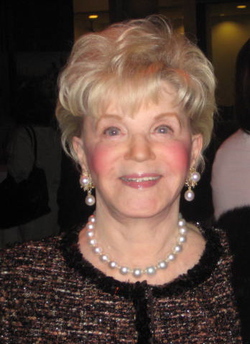 Judith Krantz
Other attendees included designers James Galanos and Kevan Hall, author Judith Krantz, and Alexandra von Furstenberg, whose mother Diane appeared in the film.